One Book, One Hadassah: Shanda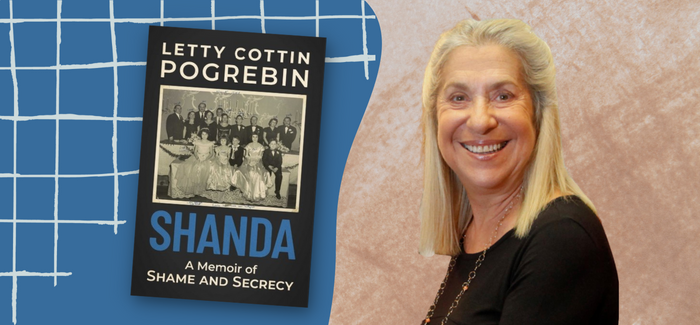 Join us Thursday, October 20, at 7 PM ET / 4 PM PT, as Hadassah Magazine Executive Editor Lisa Hostein interviews feminist icon Letty Cottin Pogrebin, one of the founding editors of Ms. Magazine, about her new memoir Shanda: A Memoir of Shame and Secrecy. In her deeply intimate account, Pogrebin reveals the fear of shame and stigma that indelibly marked her upbringing in an immigrant Jewish family in Queens, N.Y. With wit, humor and affection, Pogrebin, who states that "happiness lies in a secret-free life," slowly uncovers family foibles, secrets and deceptions, and shares a few of her own, capturing universal truths about families, truth-telling and the price of guilt. Read an excerpt from Shanda here.
This event is free and open to all. All Hadassah Magazine Zoom programs feature closed captioning.