Family Matters: Embracing Life Anew
The loss of a child to violence is undearably painful, but sometimes parents use their anguish, and the memories of their children, as an inspiration to help others.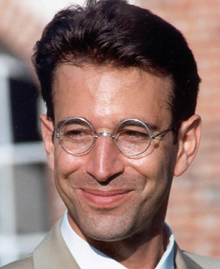 Our forefather Abraham was asked by God to sacrifice "your son, your only son, whom you love, Isaac." But nobody asked Sherri Mandell or Yitzhak Frankenthal, Devorah Halberstam or Judea Pearl if they would sacrifice their sons for a higher purpose.
They could only fight the evil that had taken their children and cope with their immense loss in one way: To work tirelessly to fix things.
This is the story of four remarkable families: two live in the United States, two in Israel. They represent the widest imaginable span of world views, yet one heartbreaking experience unites them forever.
Only one of these sons is a household name: Daniel Pearl, the Wall Street Journal reporter kidnapped and killed in Pakistan. But you may have read about 13-year-old Koby Mandell who, along with a friend, was murdered in a cave in Israel; or 16-year-old Ari Halberstam, shot by a Lebanese gunman on the Brooklyn Bridge; or Arik Frankenthal, the Israeli soldier kidnapped and killed at 19 by Hamas.
Since their children's deaths, these parents have tapped not only their own belief systems but reached into their sons' values for guidance on how to repair the world in their image and in their memory.
Arik was passionate about peace between Arabs and Jews, so his father formed a support group for grieving Israeli and Palestinian parents.
Koby worried about those who had lost a family member to terror; his parents formed a camp for bereaved children.
Daniel connected to folks through his fiddle, so his father created a series of music concerts to promote understanding.
Ari treasured Jewish tradition, so his mother built a museum to share the joys of Judaism with children.
"You feel so powerless when you lose a child that you have to do something to relieve the pain," explains Rabbi Harold S. Kushner, who published his classic When Bad Things Happen to Good People (Avon) shortly after losing his son to the rare disease progeria.
Says Kushner, "What these parents are saying is, 'We could not prevent what happened. The only thing we can control is how we respond—with bitterness or hatred, or by creating something to reflect our children's values.'"
In turning grief into something life-affirming, he adds, "they have truly chosen life."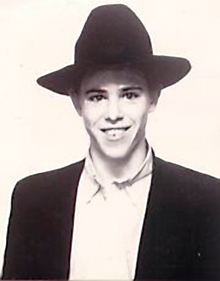 By the time he was 16, Ari Halberstam was a deeply religious young man. The eldest of five, he was devoted to the Lubavitch Rebbe, Menachem Mendel Schneerson. On March 1, 1994, after a visit to the hospital where the Rebbe was undergoing surgery, he ran to catch the van returning to Brooklyn; one of the 14 yeshiva students inside let him in.
While they were passing over the Brooklyn Bridge, Rashid Baz, a Lebanese cab driver set on revenging the Baruch Goldstein mosque massacre in Israel, opened fire on the van. Ari lingered in a brain-dead state for five days before he died. Two of the other boys were seriously wounded.
Though Baz, who had been incited to revenge by a Brooklyn imam, had been heard saying that all Jews deserve to die, the case was tried as a garden-variety homicide. But Devorah Halberstam set about lobbying the Department of Justice, the F.B.I., the courts and the state legislature, and seven years after her son's murder, the shooting was documented as a case of terrorism. She also coauthored, with New York Gov. George Pataki, the first terrorism laws in the state. Baz is now serving a 141-year sentence.While they were passing over the Brooklyn Bridge, Rashid Baz, a Lebanese cab driver set on revenging the Baruch Goldstein mosque massacre in Israel, opened fire on the van. Ari lingered in a brain-dead state for five days before he died. Two of the other boys were seriously wounded.
After her years of experience with the criminal justice system and learning about terrorism and the law, Halberstam was considered an expert in the area long before 9/11 revealed the need for such expertise. She is now training law enforcement officers on city, state and federal levels.
Though Ari's name is seen on a sign on the Manhattan-side Brooklyn Bridge on-ramp, his mother is even prouder of another place his name is found: the new seven-story, $30 million Jewish Children's Museum in Crown Heights, Brooklyn. A project of Tzivos Hashem, Chabad-Lubavitch's youth organization, the museum was designed to inspire kids, Jewish and not, who are seeking to understand Jewish life. Opening day saw such luminaries as Sen. Hillary Rodham Clinton (D-NY), New York City Mayor Michael R. Bloomberg and former Mayor Rudolph Giuliani.
At the museum, youngsters can crawl through a giant halla, shop in a miniature kosher supermarket, hear a tree talk about good deeds and visit an oversized interactive Sabbath dinner table complete with computers tucked inside giant matza balls.
"Ari died…before he really had a chance to live," says Halberstam, who divorced soon after her son's murder and later remarried. As the director of foundation and government services, she has raised $23 million for the museum.
"[Ari] was about what you find here," she adds, "innocence, enjoying life, living day-to-day and enjoying your traditions."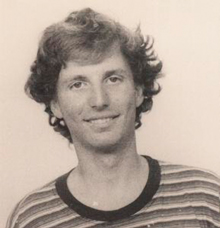 Friends and family remember Arik Frankenthal as a young man passionate about peace with the Palestinians. At 15, when his classmates shouted "Death to the Arabs," Arik stood up and shouted "Heil Hitler!" Then he added, "This is exactly how the Holocaust tragedy began."
His vision, he wrote in a journal in 1990, was to "purge the fanatics and disregard them; treat the other side as equal; establish two states alongside each other; share economic interests; and together turn the region into a paradise."
A few short years later, in July 1994, Arik, the eldest of five, was hitchhiking home for a weekend's leave from the Army. Five Hamas terrorists abducted the young soldier and killed him.His vision, he wrote in a journal in 1990, was to "purge the fanatics and disregard them; treat the other side as equal; establish two states alongside each other; share economic interests; and together turn the region into a paradise."
"As I was sitting shiva for Arik, a friend said to me, 'Now you understand it is impossible to make peace with an enemy that understands only violence,' and I knew that was all wrong," recalls Arik's father, Yitzhak Frankenthal. So he began hunting through newspapers for the names of Jewish and Muslim families who had lost children to the conflict and sent out hundreds of letters. The result, the Parent's Circle–Families Forum, has united over 500 grieving parents who meet in Israeli towns and Palestinian villages. The group has also set up a phone hotline to facilitate contact between the two communities. Their mission: "to promote peace and coexistence through educating for tolerance and compromise."
Soon after Arik's murder, Frankenthal, who had raised Arik with his second wife, Hannah, after a 1981 divorce, wrote to then-Prime Minister Yitzhak Rabin, insisting his son died "for a lack of peace." Rabin in turn invited Frankenthal to the ceremony where the prime minister accepted his Nobel Peace Prize.
"After I lost my son, I came to understand he was killed because there is no peace between the Israelis and the Palestinians," Frankenthal says. "This is why we are ready to make reconciliation and not go for revenge. Though our members have all paid the highest price, we fervently seek to bring reconciliation to this war-ridden region. The most basic goal of all the Families Forum's actions is to end further loss of life."
In May 2004, Frankenthal left Families Forum, though he still fights for peace and Arik remains the silent partner in his life work. Now he focuses his energies on workshops and presentations for the Arik Institute for Reconciliation, Tolerance & Peace, which he created in August 2004. Frankenthal is also writing a book on peace. "I still work 18 hours a day," he says. "My battery is my son's grave. I have another four kids I want to stay alive. That's what keeps me going."
Losing a child turns you into a different person, "especially by murder, with its fury and its 'Why us?'" says Phyllis R. Silverman, a scholar at Brandeis University's Women's Studies Research Center and author of Widow to Widow: How the Bereaved Help One Another (Brunner-Routledge) and Never Too Young to Know: Death in Children's Lives (Oxford University Press).
Each of the parents has made profound changes in their lives. Frankenthal dissolved his business as a radiation inspector before dedicating his life to promoting reconciliation.
Judea Pearl has funneled his energy into the Daniel Pearl Foundation, which funds, among other programs, Muslim-Jewish dialogues and a journalism fellowship as well as concerts.
Pearl keeps traveling to spread the word. "Sleep? What is sleep?" he asks with a laugh. "Somebody has to make sure this planet goes in the right orbit."
Devorah Halberstam also describes herself as utterly driven. "I still see the face of my innocent child before my eyes," she says. "I wake up with him and go to sleep with him. So whether I was reforming the law or building a museum…I wanted to be sure that Ari would never be forgotten for the sacrifice he made on behalf of the Jewish people."
"Americans are expected to be cured of grief," explains Silverman, "to put the past behind us. But Judaism teaches us to strengthen our bond with loved ones, to find comfort in remembering and fulfilling their ideals."
Daniel Pearl, at 38 the eldest of these lost sons, openly displayed his ideals throughout his travels. In 2000, the Stanford University-educated reporter became the South Asia bureau chief for the Wall Street Journal. He was also covering the plum Middle East beat in 2002 when he was kidnapped in Pakistan and killed several weeks later. His wife, Mariane Pearl, was pregnant with their first child.
Wherever his job took him—London, Washington, Paris, Bombay, Pakistan—he would pull out his fiddle and make friends through music, transcending language and politics. After their son's murder, his parents, Judea and Ruth, established the Daniel Pearl Foundation, and in their son's name build understanding through journalism, music and dialogue.
"Everybody urged me to seize the opportunity of a face…recognizable throughout the world to relay Danny's message of friendship and humanity," says Israeli-born Judea Pearl, a computer science professor at the University of California, Los Angeles. "But I am a scientist. I speak with equations. I knew nothing about organizations, politics or the philanthropic world…. However, I knew we had a unique opportunity to fight the hatred that took Danny's life."
Last year the foundation sponsored over 400 concerts in 39 countries. The Daniel Pearl Music Day committee included Itzhak Perlman, Yo-Yo Ma, Ravi Shankar, Elton John and Barbra Streisand. "The concerts…educate people everywhere on openness, multiculturalism and respect for differences," Pearl says.
As the concerts aim to create understanding where there has been distrust, Daniel Pearl's family is also strengthening Jewish identity. I Am Jewish: Personal Reflections Inspired by the Last Words of Daniel Pearl (Jewish Lights) was born from the bat mitzva project of Alana Fray of Rockville Centre, New York.
She collected testimonials from family and friends who were inspired by Pearl's last words, to be sent to his baby son, Adam.
Fray's project galvanized the Pearls to expand on the idea, soliciting essays from 147 Jewish thinkers. In the preface, Judea Pearl writes that his son's last words could "fortify Jewish identity with the resilience needed to help counter its adversaries' attacks. Part of Danny's victory over his murderers was, while they tried to sow fear and humiliation among Jews, Danny's words would lead to empowerment and pride and, eventually, to a stronger, more united Jewish people." Royalties from the book, a recent winner of the National Jewish Book Award, support the foundation.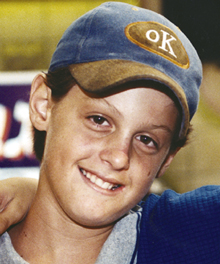 Koby Mandell was just 13 on May 8, 2001, when he skipped school with his buddy Yosef Ish-Ran. The two were exploring the caves in their Tekoa neighborhood when they were attacked and beaten to death by Palestinians. There has been no arrest.
Koby's mother, Sherri Mandell, an American-born writer and teacher, made aliya with her husband, Seth, a rabbi, and their four children in 1996. Her book,The Blessing of a Broken Heart(Toby Press), another National Jewish Book Award winner, gives an unblinkingly honest account of the pain-soaked hours, days, weeks and months following her son's murder. It also details the birth of the Koby Mandell Foundation camps and retreats.Koby Mandell was just 13 on May 8, 2001, when he skipped school with his buddy Yosef Ish-Ran. The two were exploring the caves in their Tekoa neighborhood when they were attacked and beaten to death by Palestinians. There has been no arrest.
One of the foundation programs, Camp Koby, located south of Tel Aviv, offers kids ages 9 to 17 who lost family to terror 10 days of sailing, swimming and art—and the chance to talk with specially trained counselors.
"Together, they learn it's O.K. to dance and sing even after your father has been killed," says Sherri Mandell. In addition to the camp, which has welcomed more than 1,400 youngsters, the foundation sponsors retreats for grieving Israeli mothers, an opportunity to share with others who have experienced the same horrific loss and "nurture the nurturers."
The programs, Mandell says, are inspired by "Koby's sense of adventure, his spirit and his caring concern for others." As he told a friend after a terrorist attack three months before he was murdered, "I feel sorry for the person killed, but I feel sorrier for the people left behind."
Countless parents have found that the death of a child can drive a wedge into their marriage. The Mandells, however, say that creating a better world to honor Koby's memory has brought them closer. Seth's fund-raising and programming experience as a Hillel director in the United States has given him the know-how to keep the foundation afloat and help organize its programs.
The couple has been honored by the Anti-Defamation League and has seen the Koby Mandell Act written into law in the United States. It creates a Justice Department office to help facilitate the capture of terrorists who harm American citizens overseas. Even as the Mandells celebrate these victories, they continue to work to raise money to keep the camps and retreats free for all who need them.
What she has discovered, Sherri Mandell says, is that even such a cataclysmic loss "has something to teach us…. It shows us that even in places of darkness there is also light."
That human capacity to turn grief into action is "one of the great wonders of the world," says Rabbi Jack Riemer, author of Jewish Reflections on Death (Schocken). Nowhere is this better illustrated than the story of Adam and Eve. "They lose two children in one fell swoop," he says. "One is murdered, the other runs away and they never see him again. They had every right and every reason to withdraw from life and to be bitter."
But Adam is said to have "loved his wife again," and she became pregnant. "They do not forget the children they have lost; no parent ever does," adds Riemer.
In fact, he argues, for their courage to embrace life anew, Adam and
Eve are powerful role models. "They get up off their knees and begin over again, which after such a loss is an incredible spiritual wonder."
There is the same wonder in what these four parents have done. "They have rebuilt their lives," he says, "not by denying the tragedy of what happened but by building on it. And for this we owe them much honor."
The death of their children may have broken these parents' hearts, but it has also forged in them a strength only made possible by their pain.
Says Mandell, "I've done things that I wouldn't have done. Once youface your son's murder, almost everything else is easy."
Sites of Hope
The Arik Institute for Reconciliation, Tolerance & Peace, Jerusalem, Israel, www.arikpeace.org; 011-972-2-643-7248
The Koby Mandell Foundation/Camp Koby, www.kobymandell.org Jerusalem, Israel: 011-972-2-648-3758; Bethesda, MD: 888-622-5629; Ontario, Canada: 905-760-0073
Ari Halberstam Memorial Site, www.arihalberstam.com
Jewish Children's Museum, Crown Heights, NY, www.jcmonline.org 718-907-8833

Daniel Pearl Foundation, Encino, CA, www.danielpearl.org, 877-9-MUSIC-9