Profile: Daryl Roth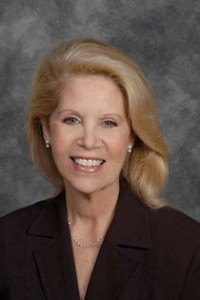 Described as a 'dream mom' by a favorite playwright, the real-life mother and producer agrees that her considerable talents in theater come from her nurturing skills.
Three days into rehearsals for the musical The Mambo Kings, theater producer Daryl Roth watches the dancers whip the opening nightclub number into a percussive whirl of color and rhythm. Roth stands at the studio door, elegant and calm, only her eyes betraying her profound emotion: They are lit with an intoxicating belief in the power of theater.
In her 18 years as a producer, Roth has earned five Pulitzers (for Proof, Wit, Three Tall Women, How I Learned to Drive and Anna in the Tropics); two Tonys (for The Goat, or Who is Sylvia? and Proof); and a string of other award nominations that have proven her acumen at combining both the aesthetic and the commercial. Named one of New York's 100 most influential businesswomen by Crain's New York Business in 1999, the value of theater, for Roth, eclipses the bottom line.
I am interested in theater that pushes emotional and intellectual buttons, that has the ability to open your eyes, to change your opinion, to move you in some way," she says. "It can even alter one's life." Her productions have tackled subjects from women in mathematics (Proof) to cancer (Wit) and incest (How I Learned to Drive). "Theater can enter the culture at large and make a difference," she notes.
The Mambo Kings, hit by bad reviews, did not make it to Broadway; disappointment is a big part of producing. "Everything has risks," Roth observes, "but in theater, you fail out loud. You have to learn from it." She is currently producing an Off Broadway romantic comedy by Kenny Finkle called Indoor/Outdoor. Until October, she was busy with Who's Afraid of Virginia Woolf?, Edward Albee's drama of a dysfunctional, alcohol-sodden marriage, which received five 2005 Tony nominations and earned a Best Actor award for Bill Irwin.
Several of her productions feature overtly Jewish themes: Shmulnik's Waltz, a comedy about emigration and family; Caroline, or Change, Tony Kushner's autobiographical musical about growing up in the South; Old Wicked Songs, a musical examination of identity through the relationship of a piano prodigy and his elderly Viennese instructor; Camping with Henry and Tom, which explores Henry Ford's anti-Semitism.
Roth, 61, typifies the average ticket buyer—white, female and middle-aged—but she says she cannot pinpoint how she picks shows that resonate with both audiences and critics. "It's a mystery, this theater business," she says. "My strongest asset in producing is instinct." She does note that she looks for challenging, issue-oriented plays "outside the box," which often have strong female characters.
"My mother's success is in her impeccable taste," says her 30-year-old son, Jordan, a theater producer in his own right (Rocky Horror Show and The Donkey Show). "She has vision that allows her to see what a first draft or production can ultimately become and an ability to identify with her audience. Because she puts so much of herself into her work, she experiences all of it quite deeply. The successes are major victories; the disappointments are profound frustrations."
During rehearsals, roth drops by to watch almost daily. Mother to her Broadway brood, she gets to know each member of the cast. "I give the cast encouragement," she explains. "I show them that someone cares."
"She's the dream mom," says playwright-actor Charles Busch, who lost his own mother and has worked with Roth on several projects. "She has an innate elegance to her that comes through in her producing. That is her esthetic. But at the same time she's got an edge."
Anna Deveare Smith, another playwright-actor who has known Roth for 13 years, recalls having throat difficulties during rehearsals of her play Twilight: Los Angeles, 1992. "Daryl showed up with teas and things to try to make me feel better. She has a great bedside manner and a lot of empathy."
Ask Roth a question about producing, and she will almost inevitably answer with a parenting metaphor: The producer is the "head of the family" who sets the attitude. (Those who just write checks are investors, not producers.) The first day of rehearsal is a "birthing"; a show's closing causes "a little postpartum depression."
"I don't have technical or acting skills," Roth says frankly. "Parenting skills are important in producing because you need to take care of people."
Her nurturing extends to encouraging others to produce, championing American writers—especially new ones—and bestowing an annual Daryl Roth Creative Spirit Award on promising new artists.
Though she was an avid Broadway-goer growing up in suburban New Jersey, Roth did not consider a career in the theater. Her father, Jerome, a Chevrolet dealer, and her mother, Sylvia, a homemaker, both loved theater, music and dance. Roth attended Syracuse University, received a B.A. in art history from New York University, married real estate developer Steven Roth and lived comfortably in Ridgewood, New Jersey, raising two children—in addition to Jordan she has a 34-year-old daughter, Amanda—running a part-time interior design business and participating in several theater organizations.
I was looking for something to get excited about," she says. In 1988, the theater beckoned, and for six months she searched for a project to produce. At a small New York cabaret, she was captivated by an evening of songs by David Shire and Richard Maltby Jr. If she didn't have experience, she had the will. She turned the revue into her first production, Closer Than Ever.
Despite the Outer Critics Circle Award the Off Broadway show received, Roth wasn't taken seriously at first. "People thought I was just playing," she recalls. "They didn't think a person who didn't come up from the ranks of theater could do theater. It was sometimes hurtful not to be accepted as part of the Broadway community, but I didn't dwell on it because I knew I would prove myself."
Being married to a successful businessman didn't hurt either. It gave her—and continues to give her—financial latitude. Searching for her own theater space in New York, for instance, she bought an old bank building in Union Square in 1997 and converted it into the Daryl Roth Theater. She also refurbished the garage next door as the 99-seat DR2 Theater, now home to Indoor/Outdoor. She is always the first to invest in her own productions, making it easier to raise funds from others, she says. But she is not ostentatious. Even for a "fancy lunch," she dresses in a simple navy suit that sets off her blonde hair and pale blue eyes.
Her role as producer also includes finding scripts (she reads anywhere from one to five a week); putting together a show's creative team; choosing the actors; finding a theater to house the production; and advertising and marketing to fill the seats. "Being a producer is being a facilitator," she says. "It is about making things happen."
Arne Glimcher, a longtime friend and director, says Roth is "the best. She's vivacious, charming, smart and canny. She has taken on very courageous projects."
"She's fostered and made richer a whole generation of theater," says Smith. "She could do a lot of other things with her time and resources, but she really believes in the theater, though it's a big gamble."
Does Roth read the reviews? "Oh, yes," she answers, "with a magnifying glass." She has had other disappointments besides Mambo Kings: Defying Gravity, the story of teacher-turned-astronaut Christa McAuliffe, "didn't find its audience"; and Nick & Nora, based on characters from The Thin Man, was not successful. Her philosophy of life may sound trite, but it has powered her achievements: "Try things. Don't be afraid. Surround yourself with positive people. Believe in yourself. Be kind."
Next door to Carnegie Hall, her office provides an island of calm from the frenetic theatrical eddy. "I'm an extremely emotional person; Hallmark cards make me cry," she admits. "The office helps me to stay physically calm." In the pursuit of tranquillity, she walks and does yoga, and on awards nights, distributes "Tony Stones," pebbles she collects near her beach home in East Hampton, New York, and inscribes with words like Peace and Joy.
Her two Tonys crown the antique desk; certificates and awards hang everywhere. Windowsills and cabinets, filled with bound Playbills, boast framed photographs of the playwrights and actors she has worked with: Edward Albee (she's produced five of his plays); Charles Busch; Paula Vogel; Linda Lavin; Anna Deveare Smith; Michele Lee; and Lucille Lortel, the actress-queen of Off Broadway.
Her proudest possessions are probably pictures of her children, four grandchildren and two dogs. Her daughter, a social worker, chairs the board of Dartmouth Hillel, housed at the Roth Center for Jewish Life, a family gift to the university in 1997 (both father and daughter are Dartmouth graduates).
Roth received the National Foundation for Jewish Culture's Patron of the Arts Award in 2004 for leadership and innovation in the arts world and for championing thought-provoking theater (she is a past board member); the Jewish Theological Seminary's Louis Marshall Award for communal service, ethics and social justice; and the Albert Einstein College of Medicine's Spirit of Achievement Award, both in 2002. She also supports theater companies and arts organizations.
Roth traces her healthy jewish identity to the "strong moral fiber" of her upbringing, which she has, in turn, imparted to her children. "I have a Jewish soul," she explains. "We respect and honor tradition." She says she is drawn to plays about identity partly because of her own status as an outsider growing up. She was the only Jewish student at her public school in Wayne, New Jersey, and her family had to drive to the next town to attend a Conservative synagogue. Today, she and her husband belong to the Jewish Center of East Hampton, a Reform synagogue, though their primary residence is in New York.
"I am interested in any kind of identity," she says. "It is interesting to see where crossroads are for different people, how they hold on to who they are and at same time try to be part of another world."
Though theater is her first love, Roth has also extended her talent to film. Projects include The Lady in Question Is Charles Busch, a just-completed documentary based on Busch's career, and a feature film based on a John Searles novel, Boy Still Missing.
On any given evening, Roth will probably be at the theater. "I find it thrilling," she says. "I meet friends or often go alone. I go to say hello to the cast even after a show has been running for months. I'm always amazed that an actor can hit the same line time after time with such precision and emotion."
If someone would produce a play about her, she says, her eyes welling up, it would probably be an emotional story about family. And it would have a happy ending.