Books: To Catch a Killer: Tales of Jewish Detection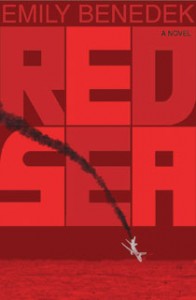 World War II may have ended in 1945, but the search for Nazis continues in new crime thrillers set in Germany, Egypt and Washington, D.C. There are also several smart, original sleuths in contemporary, post-9/11 mysteries and a number of fantastical scenarios set in the Middle East.
Emily Benedek's first whodunit,Red Sea (St. Martin's Press, 384 pp. $24.95), is tantalizing: Who brought down three international flights over the ocean—and how can another catastrophe be prevented? American reporter Marie Peterssen is following leads in the case when she is re­cruited by senior Israeli counterterrorism ex­pert Julian Granot.
This post-9/11 story takes place in war-torn Iraq, though the trail of terror also runs through Egypt and Jordan. Benedek explores current issues from "permissible" torture, identity politics and White House cover-ups to nuclear leftovers from the days of the Soviet Union.
The shamus in Raymond Miller's The Scent of Blood: A Nathaniel Singer P.I. Novel (Toby Press, 220 pp. $14.95 paper) goes against type: His ironic banter marks him as literate—he reads poetry and listens to Beethoven—and smart-mouthed yet menschy. When a self-promoting doctor is killed in a hit and run, his wife thinks it was murder because it followed death threats from a religious group that campaigns against stem cell research, the doctor's specialty. Further investigation, however, un­covers damning information about the "good" doctor that leads to a different avenue of inquiry. The conclusion is worthy of someone with a vision of a compassionate world.
There is crime and mystery in Jon Paper­nick's Blood and Fire(Exile Editions, 352 pp. $29.95), but more than that, the novel is a psychodrama about Matthew Stone, a lost soul. Un­able to live up to the expectations of his larger than life father—an eminent New York judge and Jewish community leader—when his father dies, Matthew is drawn into the circle of his father's Orthodox nationalist-Zionist friends. He must now direct his father's multimillion-dollar Eretz Fund, and he wants to follow what he feels would be his father's wishes, but do those in­clude an act of terror? Is killing the enemy— Palestinians—murder or the fulfillment of God's command? This story takes the reader to the dark side of dysfunction.
The United States government's Of­fice of Special Investigations may be the last official group to give up the search for Nazis. In Alan Elsner's The Nazi Hunter (Arcade, 321 pp. $26), Mark Cain, deputy director of the OSI, is approached by a German woman who promises proof that a famous lieder singer was a notorious Nazi. Within days, the woman is dead and Cain is victim of an assassination attempt. Cain, who won't work on Shabbat, searches for witnesses in Germany and Latvia as he builds his case.
In Joe Kolman's Naked Option (Harriman House, 267 pp. $25), Dave Ackerman is an options trader on Wall Street who has to deal with a changed world. Dave lost $112 million in trading and his career is over. Trying to redeem himself, he takes an auditing job at an investment bank. He and his attractive young partner uncover an embezzlement scheme—and a murder. As Dave pursues the killer, he also romantically pursues his partner, Susanna, who, it turns out, is also known as Shoshanna, an Orthodox woman taking baby steps into the secular world.
Things get personal in Pari Noskin Taichert's latest Sasha Sol­omon mystery, The Socorro Blast (Uni­versity of New Mexico Press, 305 pp. $24.95), when the Albu­querque publicist's favorite niece, Gabi (who just happens to study explosives), is injured after a pipe bomb explodes in her mailbox. The wisecracking Sasha must think rationally for her entire family when Gabi's lover, a married professor, disappears, and Gabi's judgmental and overbearing Ortho­dox mother and sister arrive. Secrets abound in this witty mystery.
Right on the heels of David Down­ing's first mystery, Zoo Station, comes his Silesian Station (So­ho Press, 306 pp. $24), featuring Brit­ish journalist John Russell. Wry, secretive and clever, Russell re­mains in 1933 Germany despite loath­ing the Nazis because that is where his German-born son, ex-wife and girlfriend live. In Zoo Station, Russell spied for the British in return for securing the escape of a Jewish family to England.
In Silesian Station, he agrees to pass along German misinformation to the Russians (though he informs the Russians that it is false); he has also been given an American passport in exchange for spying for the United States, thus guaranteeing an escape route for his own loved ones. He plays a risky game as he also investigates the disappearance of a young Jewish girl.
Descriptions of the darkening mood that affect both Jews and non-Jews in Germany, Poland and Czechoslovakia flesh out the story. Russell is good company in this intelligent thriller.
Maybe it's his specialty—the history of the Buchenwald concentration camps—that depresses historian Josef Maria Stachelman, the low-achieving hero in Christian Von Ditfurth's A Paragon of Virtue (translated from the German by Helen Atins; Toby Press, 250 pp. $24.95) and keeps him from completing his thesis and jeopardizing his university job. He further distracts himself by helping a policeman friend, Ossie, who is investigating the notorious murders of the wife and two children of a prominent family. Stachelman's esoteric knowledge of Nazidom proves practical as he and Ossie uncover real estate and SS wartime dealings that have brought about horrific repercussions.
Paul sussman's heated mystery The Last Secret of the Temple(Atlantic Monthly Press, 560 pp. $24) takes the reader to Egypt, where Yusuf Khalifa, a conscientious detective, reopens an old murder case. He must collaborate with a vulgar Israeli cop and a critical Palestinian journalist to find the killer of an Israeli woman and also track down the identity of a new victim, mysterious hotel owner Piet Jansen, who possessed a Nazi gold bar engraved with a swastika. Amid rumors that the Nazis had hidden treasure in Europe is the fear it will get into the hands of either a Jewish or Palestinian radical.
Baghdadi-born Rami Loya has written a suspenseful and surprise-filled thriller in Chairman X (Author­­House, 516 pp. $16.95, paper) that draws on Loya's childhood in Iraq and his service in the Israeli Army for historical background and color. The threats from radical terrorist Palestinian groups have inspired the Mossad to infiltrate them at a high level in an act of espionage unprecedented in danger and daring. The book's premise fascinates, but pedestrian writing makes reading this saga slow going.
Archaeologist Josh Cohan's discovery of an ancient scroll in a cave in the Judean Desert brings with it mayhem. In The Secret Scroll: A Novel, by Ronald Cutler (Beaufort Books, 336 pp. $24.95), a secret fanatical Christian sect rears its ugly, power-hungry head to suppress the scroll because it undermines the underpinnings of its belief system.
There is love, treachery and fantasy, though it is not necessarily believable; on the positive side, it offers a grounding in the history of the ancient Holy Land that goes back 2,000 years.
—Zelda Shluker
Nonfiction
1967: Israel, the War, and the Year That Transformed the Middle East
by Tom Segev. (Metropolitan Books, 673 pp. $35)
Some historians who write about wars focus almost exclusively on the fighting; others prefer to place the violence into a broader political and social context. In 1967, an ac­count of the Six-Day War, Israeli journalist Tom Segev does both.
A columnist for the Israeli newspaper Ha'aretz who has previously written acclaimed histories about prestate Palestine and Israel, Segev is considered a "revisionist historian" whose work attacks Zionist sacred cows. So those looking for the story of the Jewish state's miraculous victory against overwhelming odds will be sorely disappointed. Instead, Segev offers a detailed analysis of Isra­eli society and politics before, during and after that fateful time. With less success, Segev ex­plains how Israel's victory over Arab armies in the Six-Day War changed geopolitical realities in the Middle East.
Much of what is new in 1967 is in its first few chapters, as the auth­or vividly describes the Jewish state in the year or so leading up to the war. In his telling, the mood was optimistic.
"Israel was chalking up immense accomplishments, in practically every arena of life," he writes, when, in 1967, Israeli society descended into depression: Econ­omic conditions worsened, immigration in­creased and few Israelis had faith in Prime Minister Levi Eshkol. In part to earn some respect, Eshkol ap­proved a war that led to, in Segev's view, short-term elation but negative long-term consequences: the rise of Palestinian na­tionalism and the Palestine Liber­a­tion Organ­ization, the increasing militarization of Israeli society, the strengthening of Israel's radical right and an occupation that isolated the country internationally.
Even though the first section is the most compelling, 1967 features strengths throughout. By weaving together the stories of ordinary Israelis, some of them tragic, into the fabric of the history, Segev personalizes the work for readers who might otherwise be turned off by this lengthy book. He also offers countless insights about the war's legacies; for example, how it helped pave the way for Israel's Sefardim and allowed their champion, Menahem Begin, to increase their power in later years.
As Segev also points out, the war supplied Israel with a "new reservoir of ministers and leaders": Eight generals who served on the Army's general staff later became members of Israel's Knesset, and three military men who played prominent roles during the war, Yitzhak Rabin, Ehud Barak and Ariel Sharon, later be­came prime ministers.
At times, Segev is overly critical of Israel. He mentions the Arab world's violent provocations in 1966-1967, but overemphasizes Israel's power to have avoided a war. He also makes too much of what he calls Egyptian and Jordanian willingness to make peace after the war, while underestimating the Arab world's overall intransigence on the is­sue. (Michael B. Oren's Six Days of War has more insight into the politics of the Arab world.) Still, 1967 gives readers an opportunity to learn about a pivotal year in Israeli and world history.
—Peter Ephross
You Never Call! You Never Write! A History of the Jewish Mother
by Joyce Antler. (Oxford University Press, 321 pp. $24.95)
The much revered, much maligned Jewish mother is subjected to historical and sociological scrutiny by Joyce Antler, professor of American Jewish history and culture at Bran­deis University in Waltham, Massachusetts. A more accurate subtitle might have been "A History of the American Jewish Mother," since Antler's perceptive and often amusing narrative races from Sophie Tucker to Sophie Portnoy with nary a glance at their counterparts the world over.
There is the immigrant mother in the writings of Alfred Kazin, Abra­ham Cahan and Anzia Yezier­ska; cinematic portrayals from The Jazz Singer and Der Brievele der Mamen; and a look at Sophie Tuck­er's rendition of "My Yiddishe Mama."
The idealized and sentimentalized Jewish immigrant mother—who endured poverty but made sure that the promise of the New World would come true for her children—was soon replaced by less attractive images. Within a single generation, the self-sacrificing enabler became a dominating matriarch, skipping from Molly Gold­berg's beatified yenta-dom and Jenny Gross­inger's creation of a feudal kingdom in the Cat­skills to Marjorie Morn­ingstar's manipulative mother who was savvy enough to want her daughter to date only Columbia University boys. There is a brief pause for an insightful discussion of the dying mother in Tillie Olsen's magnificent story, "Tell Me a Riddle," and then on to that most famous literary mother of them all, Sophie Port­noy. Philip Roth might have plucked his stifling mother figure from Eric Ericson's distorted depiction of the Jewish mother as a guilt-inducing constant complainer who "doesn't let her babies go," a valuable inclusion.
Television is fertile territory for comic portrayals of Jewish mothers. Those images are perpetuated in contemporary films and comedy club routines, all of which Antler thoughtfully analyzes.
The author does not neglect the impact of the feminist movement on Jewish motherhood nor does she ig­nore the great achievements of those mothers whose horizons extended beyond their homes and children, reminding us that Jennie Loitman Barron, the first woman judge on the Massa­chusetts Superior Court, was, in 1959, named American Mother of the Year.
Antler herself is the devoted Jewish mother of two daughters for whom she harbors the hope that "they will boldly step up to the challenge of fighting against the forces that deny women and girls their rights." Her inclusive chronicle provides enough ammunition to do just that.
—Gloria Goldreich
Fiction
Kafka in Brontëland and Other Stories
by Tamar Yellin. (Toby Press, 153 pp. $14.95, paper)
Tamar Yellin is a dazzling writer of short fiction; her allure in Kafka in Brontëland and Other Stories comes from a finely honed personal writing style and relentlessly thought-provoking challenges—both psychological and moral—she poses for the reader. The conclusions of her stories are immensely powerful. They are signs of a strong narrative maturity that forces the reader to go back to the story to try to incorporate the often surprising conclusion into a reading of what appears at first to be nothing more than a laconic tale.
While the first 7 of these 13 stories are firmly anchored in the Jewish social milieu of her native Yorkshire, England, and spiced with references to the vocabulary of Jew­ish living, Yellin goes out of her way to broaden her canvas, to treat incisively universal themes. More important, perhaps, as the name of the title story implies, Yellin will place her Jews in the context of the West­ern literary and artistic tradition.
The story "Return to Zion" offers a case in point. The narrator is the son of a pathetic Jewish father in the English countryside who makes elaborate plans for a trip to the Promised Land—an odyssey he will never undertake. Yellin takes the word odyssey literally, matter-of-factly calling her characters Odys­seus, Penelope and Telemachus and their hometown Ithaca. Obvi­ously, for Yellin to call her characters and locale thus is to indulge in an elaborate literary conceit, verging on fable. At times, her extended meta­phors turn the story into a prose poem. And yet, in the end, Yellin insists, "This is a true story." In making such an assertion, Yellin is obviously making a distinction between the truth of reality and metaphysical and moral truth.
In a nicely amusing touch, while the father plans his never-to-be-taken journey, his wife, Penelope, true to character, sits at home fending off suitors. They are, of course, Jewish in the extreme—the Cohen bro­thers: Larry, a salesman at the Aphrodite Pharmacy; Cyril of the Mer­cury Travel Agency; and Dr. Arn­old, a physician who diagnoses mental illness. Several stories deal with a search for identity, however quirkily.
"Uncle Oswald" is the story of the narrator's hatred of her Polish Jewish uncle, her mother's brother. This story, which, the narrator admits, "doesn't show me up in a good light," is also a case of self-loathing. Uncle Oswald's existence presents her with an existential dilemma: What kind of identity can you have with parents who are polar opposites? Is it possible to escape a part of one's genetic blueprint? She is the daughter of an intellectual father, from a family of scholars and bibliophiles, and of a sensualist mother who stems from shtetl Jews whom she sees as Polish peasants. In the end, she comes to realize that she is as loathsome as the man she loathes. "I have begun to detect more and more similarities in myself to him…. I am present in Uncle Oswald; Uncle Oswald is present in me."
The last story, "A Letter from Josef K," is an artistic tour de force et d'adresse in which Yellin accomplishes an amazingly faithful pastiche of Kafka's style and metaphysical concerns. Kafka may indeed travel to Brontëland in this book, but when he arrives he encounters another writer, Tamar Yellin, who inserts herself admirably in both the Jewish and Western textual traditions.
—Joseph Lowin
The Victory Gardens of Brooklyn
by Merrill Joan Gerber. (Syracuse University Press, 406 pp. $24.95)
Although a victory garden doesn't appear until the last part of Merrill Joan Gerber's new novel, the title of this long but absorbing generational saga, The Victory Gardens of Brooklyn, signals the author's intent to let her main characters find some peace.
Grief, a painful inheritance from the old country, takes root in Amer­ica when Mama Rachel is abandoned by her handsome, ne'er-do-well husband, Nathan. Out of desperation, she places her son in an orphanage (but not her daughter, Ava) and takes whatever midwifery work she can. But it's not enough.
Reluctantly, at the urging of her sister Rose, she marries dour, recently widowed Isaac Sauerbach, a fanatically Orthodox younger man whose love of opera by way of Caruso is the one lapse in his otherwise rule-bound Jewish life. They produce beautiful Musetta and, three years later, ugly Gilda. Isaac's hatred for his stepchild, Ava, however, remains unabated (the feeling is mutual), but the lovely Ava suffers further horrors living at her Aunt Rose's by way of sexual advances from her Uncle Hymie. Meanwhile, the once-gutsy Rachel, grateful to Isaac for saving her family, becomes increasingly dependent and cowed.
The narrative then proceeds in alternating points of view by the sisters of the younger generation.
Dickensian in its evocation of mean streets and poverty, in its first section, "The East Side: 1906-1925," the saga offers nothing remotely related to victory. Nor does part two, "Brooklyn: 1925-1945," even as Ava begins to fare well materially after marrying Len, a squat, shrewd, numbers-running tough who adores her and gives her the one true love of her life, her first son, Richard.
The story of joy fitfully glimpsed in a world that brings continuing hardship and tragedy is hardly new, but Gerber brings to her tale a moving and nuanced portrait of women who stayed with their families out of tradition, guilt and need. The sisters are complex and develop in different ways over the book's 40 years, none more surprisingly than mousy, sacrificial Gilda, who emerges as a champion of the most vulnerable members of her family and of her neighborhood and country. It is she who plants a victory garden.
Inspired and haunted by childhood stories she heard of her own family's suffering and resilience, Ger­ber sensed that there was a novel about how "ordinary life is filled with the extraordinary." She was right, though the book is a bit too long. Beholden at times more to honoring family memories than yielding to the exacting demands of literary fiction, The Victory Gardens of Brooklyn, with its sharp dialogue and lack of sentimentality, nonetheless offers a rich narrative that resonates with universal feeling.
—Joan Baum
---
Picturing the songs
Reading and Seeing Psalms Anew
I Will Wake the Dawn: Illuminated Psalms,
Illuminations and com­mentary by Debra Band. literary commentary by Arnold J. Band (Jewish Pub­lication Society, 222 pp. $60)
Once again Debra Band has fused her scholarly and artistic skills to create a visual midrash, as she did in her earlier The Song of Songs: The Honeybee in the Garden. Most of the 36 psalms included here are familiar from everyday prayers and the Hallel. They represent emotional and spiritual expressions of rejoicing and gratitude, as well as prayers for healing and redemption and expressions of love for Jerusalem. Each psalm is illuminated in both Hebrew and Eng­lish. While Debra Band explains the art, Arnold J. Band offers literary commentary.
A familiar song is Psalm 121: "Shir ha-ma'alot, A song for ascents. I lift my eyes to the mountains from where will my help come?" Arnold Band explains that the language shows both God's majesty and closeness as the verse describes "The God Who is the maker of heaven and earth" and also the God Who "will guard your going and coming now and forever." Surrounding the text is a grand mountain view with sky and clouds; the landscape is bordered with Israeli wildflowers. The art varies from micrography to angled lines to soft florals.
Thus do art and commentary reinspire.
—Susan Adler
---
Top Ten Jewish Best Sellers
FICTION
1. Certain Girls: A Novel, by Jennifer Weiner. (Atria, $26.95)
2. People of the Book, by Geraldine Brooks. (Viking, $25.95)
3. Away: A Novel, by Amy Bloom. (Ran­dom House, $23.95)
4. The Yiddish Policemen's Union: A Novel, by Michael Chabon.(HarperCollins, $26.95)
5. Away: A Novel, by Amy Bloom. (Ran­dom House, $23.95)
NONFICTION
1. The Zookeeper's Wife: A War Story, by Diane Ackerman. (W.W. Norton, $23.95)
2. Night, , by Elie Wiesel. (Hill and Wang, $9, paper)
3. Night, , by Elie Wiesel. (Hill and Wang, $9, paper)
4. The Year of Living Biblically: One Man's Humble Quest to Follow the Bible as Literally as Possible, by A.J. Jacobs.(Simon & Schuster, $25)
5. Dreams and Shadows: The Future of the Middle East, , by Robin Wright. (Penguin, $26.95)
Editor's Note: Jewish readers purchase books for enjoyment and enlightenment, to reinforce their viewpoints or to see what the opposition is saying. The Top Ten Jewish Best Sellers list reflects only sales and does not imply approval by Hadassah Magazine—or the people buying the books.
Courtesy of www.MyJewishBooks.com; titles selected based on sales.
---
Books in Brief
The Modern Jewish Mom's Guide to Shabbat: Connect and Celebrate—Bring Your Family Together With the Friday Night Meal,
by Meredith L. Jacobs. (Harper, 256 pp. $16.95)
Meredith L. Jacobs (www.modernjewishmom.com) addresses mothers who have an inkling that creating a weekly child-friendly Shabbat dinner will bring their families quality time and establish a venue for teaching Jewish morals and values. This cheery guidebook advises: "Take what traditions make sense to you and start there."
—Vanessa L. Ochs
The Jerusalem Diet: Guided Imagery and the Personal Path to Weight Control,
by Judith Besserman, Ph.D., and Emily Budick, Ph.D. (Gefen, 212 pp. $16.95)
This is much more than a book about losing weight. The authors have drawn on the transformative lessons of their teacher, Colette Aboulker-Muscat of Jerusalem, to help people manage food intake based on a restructured internal image and using guided visualization.
—Z. S.