Medicine: Cutting the AIDS Risk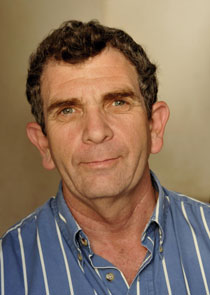 Working with other organizations, Hadassah doctors are raising the number of circumcisions performed in Africa—not as religious practice, but as disease prevention.
It is a project that pits one of the world's oldest surgeries against one of its newest diseases. In so doing, it brings a Jewish and Muslim practice to devout Christians and shows Africans an earthly practicality from a city many think of as solely heavenly.
The heavenly city is Jerusalem, where the program and most of its surgeons come from. The Christian Africans are Swazis, the disease is AIDS and the surgery is circumcision.
"Our project sends Israeli surgeons to Swaziland to train doctors to circumcise men, boys and infants to help prevent the spread of HIV," says Dr. Eitan Gross of the pediatric surgical oncology unit at the Hadassah–Hebrew University Medical Center in Jerusalem and the project's medical director. Known as Operation AB and underwritten by Hadassah, the Jerusalem AIDS Project, Tuttnauer Sterilization and Infection Control and private donors, the program has sent three delegations to Swaziland—in October and December 2007 and in February 2008.
In 2007, male circumcision was recognized by the World Health Organization and UNAIDS: The Joint United Nations Program on HIV/AIDS as an "additional important intervention…that should be integrated… into existing national and community-based HIV prevention packages and services."
While it has been shown that male circumcision reduces the risk of infection, it is not clear why. Among possible explanations are that removing the foreskin minimizes the ability of the AIDS virus to penetrate the skin of the penis; that the underside of the foreskin has immunological cells that are targeted by the virus; or that tiny lacerations in the inner surface of the foreskin made during intercourse may make entry easier for HIV.
This followed a two-year study in Kenya, Uganda and South Africa that showed removing the foreskin reduces transmission of HIV from infected women to men by up to 60 percent. The WHO recommendations were subsequently endorsed at a gathering of African health ministers.
The recommendation was something that instantly resonated in Israel. Not only are more than 52,000 Jewish, Muslim and Christian infant boys circumcised there every year, but the Soviet immigration of the 1990s gave Israel vast experience in circumcising adults. With male circumcision mandatory under Jewish law and nearly universal in Israel, over 70,000 newcomers from the former Soviet Union chose to undergo this once forbidden ritual to affirm their Jewishness and ease their integration into Israel.
Requests from African countries for training in adult male circumcision began pouring in, many of them crossing the desk of Dr. Inon Schenker. An HIV/AIDS prevention specialist and public health researcher and educator, he chairs the Israel Multi-Center Research Group on Male Circumcision and directs the international department of the Jerusalem AIDS Project.
"Israel is the only country with extensive experience in mass adult male circumcision," he notes. "It is therefore uniquely qualified to respond to this very important humanitarian challenge in Africa."
It was Dr. Schenker who initiated Operation AB. In early 2007, he set up pilot visits to Zambia and Swaziland and invited Dr. Gross to travel with him.
"I'd never been to Africa," says Dr. Gross, "but Hadassah has a 45-year history of medical outreach to the continent, and I went with the full support of Hadassah's director general, Dr. Shlomo Mor-Yosef. 'Outreach to other places is part of Hadassah's mission,' he said."
Drs. Gross and Schenker visited clinics in Zambia and Swaziland. One in Mbabane, Swaziland's administrative capital, run by the country's Family Life Association, stood out. "Its staff was very professional," says Dr. Gross, "and the place was immaculate, if underequipped."
Swaziland's Family Life Association, a nongovernmental group, had built its Mbabane outpatient clinic largely for tubal ligation and vasectomy. Following the WHO recommendation, it had also started doing circumcisions, performing a few each week. This was the place, decided the two Israeli doctors, where Operation AB would train Swazi doctors in Israeli techniques and set up systems to increase the number of circumcisions to a hundred a week.
Not only was the clinic suitable, but no other nation is in greater need of help in the battle against AIDS. Landlocked Swaziland, bordered by Mozambique and South Africa, has the world's highest rate of HIV/AIDS, a crisis it acknowledged only in 2004. Raging at a rate of 38.8 percent in a population of just over a million, 50 people die of the disease every day and there are 70,000 AIDS orphans. According to United Nations estimates, only one in four Swazis can expect to live to age 40. If AIDS isn't stopped, Swazis believe they will vanish altogether.
In October 2007, Drs. Gross and Schenker returned to Africa, this time with New York-born colleague Dr. Moshe Weistreich, head of plastic surgery at Israel's Assaf Harofeh Hospital and a member of Israel's Health Ministry Committee for Supervising Ritual Circumcision. Disembarking at Johannesburg, they transferred seven crates of medical equipment onto a small plane bound for Swaziland, touched down in Mbabane in late afternoon and went straight to the police to apply for local medical licenses.
"The paperwork was through by morning and we started work at the clinic that afternoon," says Dr. Gross. "We operated all day, every day, for the next two weeks."
Neither that first two-week clinic nor the two that followed were widely publicized because the clinic has only limited capacity, but news nonetheless spread. Dozens of patients converged, donned the clinic's maroon gowns and waited nervously, their eyes on the wooden operating-room door.
"Our youngest patient was 13 and our oldest 40, but most were between 20 and 30, intelligent and educated," says Dr. Gross. "Many came in groups, bolstering one another's courage and joking between themselves to relieve the tension."
While circumcision in adult men is more complicated than in infants and the possibility of heavy bleeding is greater, it is a straightforward 25-minute procedure, with healing taking no more than a few days.
"Injection of the local anesthetic was hardest for the patients, but they were generally stoic and encouraged one another," explains Dr. Gross. "We cut, stitched and dressed the excision site and told patients to come for follow-up."
As well as operate, the Israeli teams had two more goals. One was training 10 Swazi doctors in their technique. The shortage of doctors—less than a hundred total—is the main brake on the male circumcision program in Swaziland, so speed is critical.
Nurses, too, are in short supply. "The nurses we worked with were responsible not only for patient care and sterilizing equipment, they also cleaned the clinic, did the laundry [by hand] and hung it on the trees to dry," says Dr. Gross.
The second goal was improving the flow of patients through the clinic. "Saving even minutes with a new stitching technique, or injecting anesthesia in the waiting area rather than the operating room, means more circumcisions can be done each day," says Dr. Weistreich. "The trick is to get the most done with the personnel and facilities available."
A sterilization machine (brought by the Israelis, along with 10 sets of new surgical implements) helped speed things up, but the biggest change was wrought by a curtain. "We used it to divide the operating room in two, brought in a second bed and doubled intake," says Dr. Gross.
With the Swazis increasingly interested in neonatal circumcision for long-term AIDS prevention, the Israeli teams also went to neonatal clinics. The neonatal circumcision expert on the third Operation AB team, in Swaziland last February, was Jamal Garah of Hadassah's pediatrics department, who is also a ritual circumciser for Jerusalem's Muslim community. He noted the irony of circumcising Christian African babies while dressed in his blue hospital scrubs—with faded Hebrew script.
The 10 Swazi doctors trained under Operation AB are now running the country's circumcision program, each performing up to 10 circumcisions a day. Over the next five years, they hope to reach all 200,000 sexually active Swazi men at a rate of 200 a day, 20 times greater than before the project.
Short term, according to WHO, this scaling up of male circumcision will help the individuals immediately. Long term, over the next 20 years throughout sub-Saharan Africa, it could prevent 5,700,000 new HIV infections and 3,000,000 deaths—as long as the partial protection it affords is not undermined by high-risk behavior. An estimated 665 million men, or 30 percent of men worldwide, are circumcised.
"Working in Swaziland was inspiring," says Dr. Gross, who returned with the third Operation AB delegation. "We were welcomed warmly and worked hard with professional and caring people. When I came back in February, I felt I was coming to good friends. And beyond that, there was the clear sense of contributing to the war against AIDS." H