Interview: Donna Rosenthal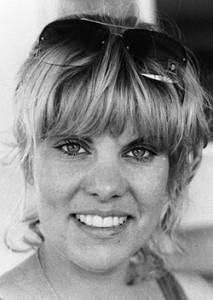 Donna Rosenthal has worked as a journalist in print, television and radio, and has been a reporter in Israel and in America. Her articles have appeared in The New York Times, The Washington Post, Los Angeles Times, Newsweek and The Jerusalem Post. Her book, The Israelis (Free Press), first published in 2003 and updated in 2008, ranks with Hedrick Smith's The Russians(Ballantine) and Luigi Barzini's The Italians (Touchstone) as a cultural-psychological study. She lives in the San Francisco Bay area and lectures widely. The Israelis has had 10 American printings and sold almost 100,000 copies in English, German, Japanese and Chinese.
Q. How would you characterize the mood of Israel in 2010?
A. Describing the mood is…like Lewis Carroll's Alice trying to play croquet with a flamingo: Every time you get one leg pointing down, the other one springs up into the air. There is no such thing as the mood of the Israelis. There are many shifting moods, often reflecting the last news announcement. I think many Israelis would agree with the sentiments of the late poet Yehuda Amichai: 'The ideal is no longer peace, but the absence of war.' Israelis are a disparate mix of 7.4 million radically modern and devoutly traditional Jews, Muslims, Christians and Druze. Israelis wear army helmets, kippot, keffiyas, wigs and veils. They also wear baseball caps backward and earphones connected to iPods. Conflicting versions of history become evident on Independence Day, when Jews throughout the country enjoy parades, parties and picnics. Patriotism is on display: Israeli flags—made in China—flutter from cars and homes. Many Arab Israelis boycott the celebrations and commemorate al Nakba, Arabic for 'the disaster,' the term used throughout the Arab world for the creation of Israel in 1948. A survey of Arab Israelis by Haifa University professors reveals [that] only 33 percent of the respondents said the world 'Israeli' accurately describes their identity, as opposed to 63 percent who said so in 1995.
Q. Why did your write The Israelis?
A. A CNN international producer friend who, like about 80 percent of American Jews has never visited Israel, asked me: 'Our viewers are confused. We have footage of Jews who look like Arabs, Arabs who look like Jews. We have black Jews, bearded 16th-century Jews and sexy girls in tight jeans. Who are these people, anyway?' I wrote it to let Israelis speak in their own words and smash stereotypes. The people I interviewed are not politicians or generals or guests on BBC. They're people who believe that waiting in line is for sissies and light up Marlboros under 'no smoking' signs. They order Big Macs in the language of the Ten Commandments…or in Arabic, Amharic or Russian.
Q. News events seem to occur with dizzying, daily speed in the Jewish state. How does this shape the national psyche?
A. Israel is in one of the world's most volatile neighborhoods. In this crisis-a-day country…[it is] a roller coaster that ascends with each sports victory or multimillion-dollar IPO and plunges with each political scandal or threat from Tehran. Here's an Israeli black humor joke I heard in a bakery in Kiryat Shemona: 'What's the difference between an Israeli pessimist and an Israeli optimist? The pessimist says "Things are so terrible now, they can't possibly get any worse." The optimist says, "Oh yes they can."'
As the world's only Jewish nation, Israel reflects a huge range of mores developed in two millennia of the diaspora. This country with a shared history shorter than that of the United Nations is home to families that came from Berlin, Baghdad, Brooklyn and Bombay—with all the resulting chaos and richness of the national psyche.
Q. Can you describe the gap between Israelis and diaspora Jews, who have few existential concerns? 
A. Unlike most diaspora Jews, Israelis have always lived in a state of war, or semi-war, in a country that has never had permanent borders. Israel has the world's highest percentage of veterans, with most Jewish and Druze men having fought in two or three wars. Israelis have learned that fun, sometimes reckless fun, helps them feel as if life is normal, as if there are no nuclear-mad mullahs in Iran or their proxies in Syria, Hezbollah and Hamas. Diaspora Jews often are stunned by how reckless and angry Israelis drive, yet how carefree they can be. For example, well over a quarter million revelers show up for the Tel Aviv Love march, an annual August extravaganza that resembles Carnival in Rio, with Israelis frolicking on the beaches, moving passionately to live music.
Q. Jew, Israeli, Zionist: How does today's equation stack up as the nation defines itself, and how might this balance differ from where this stood 10 or 50 years ago?
A. In May 1948, when Israel became independent, its population was 650,000, oranges were the biggest industry and most Israelis ate rationed food. Israel's first president, Chaim Weizmann, observed: 'To be a Zionist it is not necessary to be mad, but it helps.' Independence Day 2010, Israel's population has reached 7.4 million and its economy is reaching record heights; high tech drives the economic engine and Israel has more sushi restaurants per capita than any country except Japan.
To get a perspective on the generational changes, I interviewed Anat Peleg, former Israel Radio reporter. She's a sabra, or what Israelis call 'Mayflower.' Her great-grandparents were among the early pioneers who called themselves Zionists, after Zion, the traditional synonym for Jerusalem and Israel. They believed that after two millennia in exile, Jews needed the safety of a state of their own. Her great-grandmother was one of the first children in Palestine who spoke Hebrew. In 1909, her great-grandparents…were among the 60 families who built Tel Aviv out of sand dunes. Anat's generation covered them with malls. Anat grew up on patriotic songs, her teenage children grew up on rock and rap. When Anat was a teen, Israel was isolated, claustrophobic, surrounded by enemies, disconnected from the world. There was no TV until 1968. Today, her teens can drive to Jordan and Egypt and watch TV on the Internet. And they're addicted to Facebook and Google—in Hebrew.
Q. For the most part, Israeli kids enter the Army at 18. Their diaspora contemporaries go to college. Does this create a chasm or grounds for identification when they do get together?
A. Both chasm and identification. They all surf the Internet, use Twitter and text messaging. I think many young diaspora Jews have more misconceptions about Israelis than post-Army Israelis have about them. Like high school students throughout the world, Israelis are preoccupied with tests, friends, music and raging hormones, but they're also worrying about what army unit they'll serve in. Because of Israel's never-ending state of war, it is the only country that requires most of its 18-year-old Jewish boys and girls to leave home and serve with members of the opposite—and equally hormonally charged—sex. Israel is the only country in the world that drafts women. Few American Jewish kids volunteer for the U.S. military. But polls consistently show that a majority of Israelis would volunteer for the IDF even if it were not compulsory. Most families have a full-time soldier or one in the reserves. When I interviewed Eli Rosenfeld in the Golani Brigades for my book, he was counting the weeks until his release. He told me: 'My parents say I went in a boy and came out a man. That being a soldier made me serious, mature. Well, I'd rather be immature and happy. I've lost three years of my life. I envy 18-year-olds in America who are worrying about college instead of about remaining alive.'
Q. Do Israelis have a clear concept as to their own role in world Jewry? Do programs like Birthright Israel and March of the Living, which create intentional encounters in Israel, challenge misperceptions?
A. Although the vast majority of Israeli Jews are non-Orthodox, many know little about other types of Judaism until they travel abroad. About 98 percent of Israeli synagogues are to some degree of Orthodox. A lot of non-Orthodox Jews have to leave Israel to discover Judaism—some of their first encounters with Judaism are in Chabad houses in India, Thailand or Nepal. Wherever post-Army Israelis hang out, there's a Chabad rabbi. Remembrance is part of Israeli education. Studying Jewish history—centuries of pogroms, massacres and inquisitions—is meant to teach children the importance of Jewish interconnectedness. As they observe holidays, they learn about a changing cast of characters who tried to wipe out the Jews. Since the 1990s, the Ministry of Education has been sending thousands of high school students each year to Poland to visit concentration camps. They conduct memorial ceremonies in gas chambers, often clinging to one another, crying and proudly holding Israeli flags. On his way to join his reserve IDF infantry unit, Dor Shapira described his March of the Living experience: 'Never forget—that's what I learned when I was 17 and visited Auschwitz. I stood where my grandfather Aaron last saw his parents, first wife and baby before they were sent to the gas chamber. He didn't even get to say goodbye. He survived slave labor and arrived here with only one dream: to live in peace. Maybe one day, my grandfather Aaron's dream will come true.' Thanks to Birthright, thousands more American students have visited Israel than their parents. I also think it's vitally important to bring high school students to Israel—they're curious, open-minded and eager to learn, which is why March of the Living works so well, bringing high school age [kids] to Poland and then to Israel.
Q. What question has The Israelis most commonly inspired? What was the most unusual reaction you experienced from its readers? 
A. Most common question: Do non-Jews serve in the IDF? When I spoke to a group of American rabbinical students, I asked them what holy books Israeli soldiers swears in on. The response: the Hebrew Bible. None knew that Israeli soldiers also swear in on the Druze secret holy book; the Christian Bible; and the Koran. Muslim men are not drafted, but they volunteer.
Q. Which political or societal divides do you find most critically challenging?
A. The discriminatory draft that started in 1954 when Prime Minister Ben Gurion gave military exemptions to all yeshiva students is a huge challenge. At the time, only about 400 Torah scholars were involved. Today, the number has mushroomed to over 60,000—nearly four military divisions—and is growing quickly. About 25 percent of all Israeli first-graders are ultra-Orthodox. That means when they turn 18, nearly a quarter of draft-age Israelis will not serve, unless the draft system changes. In politically heated Israel, this issue generates boiling resentment.
Q. What quality most defines the Israeli personality?
A. Bravado. A family therapist from Kibbutz Ruppin told me that Israelis tend to have a bravado in everyday life and reassure themselves that everything will be fine even if it won't be. This denial may also be a response to the uncertainty of life here. On a deeper level, it may be a response to our parents' or grandparents' helplessness in the face of the Holocaust.
Q. How will today's young generation look and feel when they are senior citizens?
A. I wrote part of The Israelis on Rehov Hanevi'im (Street of the Prophets) in Jerusalem—where I learned never to make a prediction.