Brief Reviews: Sefardim Who Never Forget
EXHIBIT
Jerusalem and the Jews of Spain: Longing and Reality
A 23-foot-wide canvas map depicts the world as a cartographer might have drawn it in 1492, when Jews were expelled from Spain. Jews settled in all corners of the world, but they never forgot Jerusalem; poetry, religious texts, lithographs, engravings, historic photographs and reproduced documents spotlight the centuries-old yearning for the holy city. Through the summer at the American Sephardi Federation at the Center for Jewish History in New York (www.americansephardifederation.org). —Rahel Musleah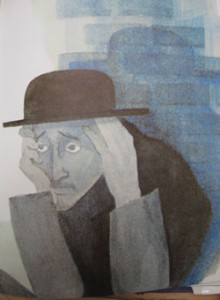 Isaac Bashevis Singer And His Artists
The works of the 17 artists who illustrated 25 of Singer's novels and short stories range from Maurice Sendak's whimsical take on "Zlateh the Goat," Eric Carle's joyful collages for "Why Noah Chose the Dove" and Yuri Shulevitz's haunting vision of "The Wicked City." Singer's artist-friends Ira Moskowitz and Raphael Soyer brought to life both the bawdy and spiritual characters in several of his books. Through June 25 at Hebrew Union College–Jewish Institute of Religion Museum in New York (www.huc.edu/museum/ny). —R.M.
RECORDINGS
A Capella Volume III: Yesh Chadash
The polished, original and contemporary music of Six13 will make you want to dance and sing. Their sophisticated, rhythmic beat-boxing is a marvel, as are the catchy and harmonic blends in energetic pieces such as "Ki L'olam Chasdo," tranquil settings like "Mi Chamocha" and humorous compositions like "Neilah." Six13 (www.six13.net). —R.M.
I Dreamt a Dream
This compilation features songs and musical settings of biblical, liturgical and contemporary texts that express the hope for peace. Cantor David Berger's eloquent renditions, accompanied by pianist Joyce Rosenzweig, include the Yiddish "A T'fileh"; Paul Ben-Haim's arias based on Psalms and Isaiah; and "Yesh Li Chalom," a Hebrew version of Martin Luther King Jr.'s classic speech (www.cdbaby.com/bergerrosenzweig). —R.M.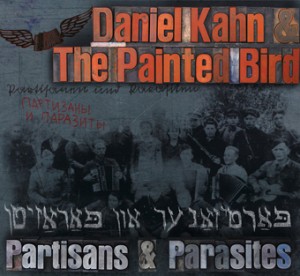 Partisans & Parasites
Daniel Kahn & The Painted Bird present a Yiddish-Russian-English mix of rousing music linking past ("Mayn Rue-Plats") and present ("The Destruction of New Orleans"), yearnings for Israel/Palestine ("Dumai") and the struggles of 1930's Russian workers. Oriente Musik (www.oriente.de).
—Zelda Shluker
Traktorist 
Di Naye Kapelya draws heavily from Romanian and Hungarian traditions, teaming up with a local Gypsy group on several cuts. The astringent tone of Yankl Falk's keening clarinet is a clue this isn't the kind of music Jewish musicians played after Ellis Island, and such oddities as a Moldavian bagpipe and Carpathian drums give this set an exotic sound. Oriente Musik (www.oriente.de).—George Robinson
FILM
Killing Kasztner: The Jew Who Dealt With Nazis
Gaylen Ross explores the fallout from Hungarian Jewish leader Rezso Kasztner's negotiations with Nazi leaders. Kasztner saved more than 1,600 Jews, but was accused of collaboration and ultimately assassinated in 1957. Ross discovers unpublished journals that links Kasztner's deeds—and perhaps assassination—to powerful political sources. This fascinating film is a step toward rehabilitating the rescuer's tarnished image (www.killingkasztner.com). —Z.S.
Protektor
When Hitler takes over a dismembered Czechoslovakia, rising radio newscaster Emil collaborates with the Nazis to protect his Jewish wife, a former movie star. The tensions in their relationship escalate in parallel with outside events, climaxing in the assassination of top Nazi Reinhard Heydrich and the deportation of all Jews. Rich in human and period details, the film is directed by Marek Najbrt. Negativ Film Productions (www.negativ.cz/en). —Tom Tugend
Mary and Max
This clayography feature film by Adam Elliott tells the story of two lonely pen-pals—an 8-year-old girl in Australia (with a father whose job is stapling the strings on teabags and a mother whose favorite drink is sherry) and a 66-year-old Jewish man in New York, a child of Holocaust survivors, who has Asperger's syndrome—with (adult) humor, edginess and compassion. In theaters and available on Sundance on-demand. Adirondack Pictures (www.maryandmax.com). —Susan Adler
As Seen Through These Eyes
Hilary Helstein's film looks at artworks created by inmates of concentration camps on scavenged scraps of paper and cement sacks. Dina Gottlieb was recruited to profile Gypsies (right), who were later murdered. Maya Angelou's narration adds poignancy to this moving testimony. Parkchester Pictures/Sundance Channel/Menemsha Films Release (www.asseenthroughtheseeyes.com). —Z.S.
AUDIO BOOK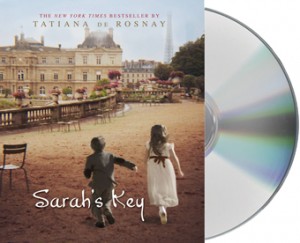 Sarah's Key
If you haven't yet read Sarah's Key, the best-selling novel by Tatiana de Rosnay, you can listen to her captivating story— connecting today's Paris to events of a Nazi roundup of July 1942—told through the eyes and actions of a non-Jewish, American journalist. Married to a Parisian, Julia begins investigating the history of the roundup that took place in the city 60 years before and becomes obsessed with learning the fate of a child, Sarah, 10, who was among those taken. The discoveries she makes bring Sarah's past and that of Julia's husband's family to light and irrevocably change her own life. Polly Stone's narration is impeccable. IMG Entertainment/ Dar low Smithson Production (www.macmillanaudio.com). —S.A.
Web Sighting
This February, just in time for your purimspiels, Old Jews Telling Jokes, www.oldjewstellingjokes.com, the popular, Borscht-belt-inspired online series, begins its second season. (The first is on DVD, First Run Features.) The videocast from Jetpack Media delivers as promised; each week a Jewish 60- or 70-something—not necessarily famous, but dentists, secretaries and, last year, producer Sam Hoffman's mother—gets in front of a camera and spins out, with impeccable timing, shmaltzy, often risqué yarns that elicit equal parts laughter and groans. Also available are last year's top ten jokes. —Leah F. Finkelshteyn