Guide to the Arts
EXHIBITS
UNITED STATES
ARIZONA
The Sylvia Plotkin Judaica Museum, Phoenix (480-951-0323; www.spjm.org)
On permanent view is a composite synagogue sanctuary from Djerba, Tunisia, with ornate floral-motif tiles and wooden Torah casings, and a life-cycle exhibit.
The Evanne Copeland Kofman Biblical Garden, accessible yearround, is the museum's newest exhibit, featuring plants mentioned in the Bible—grape, flax, terebinth, papyrus, fig, date, ebony and olive.
CALIFORNIA
Skirball Cultural Center, Los Angeles (310-440-4500; www.skirball.org)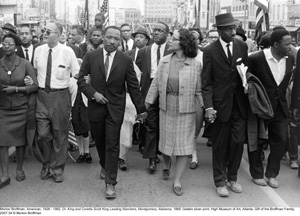 Images for Human Rights: Student Voices
An exhibit of over a dozen posters by graphic-arts students celebrates the 60th anniversary of the Universal Declaration of Human Rights and images highlight human-rights violations around the world today. October 13 to March 14, 2010.
Road to Freedom: Photographs of the Civil Rights Movement, 1956-1968
About 170 photos by more than 35 photographers track the 12 years between Rosa Parks's act of resistance against racial segregation aboard a Montgomery, Alabama, bus in 1956 and Martin Luther King Jr.'s assassination in 1968. November 19 to March 7, 2010.
An Idea Called Tomorrow
Twelve contemporary artists present their ideas of how to play an active role to bring about a just, equitable and peaceful future. November 19 to March 7, 2010.Contemporary Jewish Museum, San Francisco (www.thecjm.org)
Being Jewish: A Bay Area Portrait This ongoing exhibit is a mural of community photos and objects that reflect the flavor of Jewish life in the Bay Area, past and present.
As It Is Written: Project 304,805 Scibe Julie Seltzer sits with parchment, ink and a hand-sharpened feather quill, writing a Torah scroll. In public view, she will complete the entire text of the Torah over the course of a full year. in public view. Through Fall 2010.
Jews on Vinyl This unique exhibit is based on Josh Kun and Roger Bennett's book of the same name about the history of Jewish recorded music from the 1940s to the 1980s. Through spring.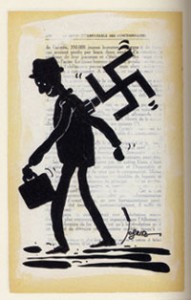 Our Struggle: Responding to Mein Kampf French painter Linda Ellia's response to Hitler's book was to alter its pages and invite others to do the same by painting, drawing, sculpting and making collages; 600 pages are on display through June.

Reinventing Ritual Sculpture, textiles, architecture, metalwork and ceramics by more than 40 leading artists from Israel, Europe and the Americas reexamine ritual. April 22 to October 3.

Seeing Gertrude Stein A wealth of artistic and archival materials illuminate Gertrude Stein's life and complex self-identity. May 12 to September 6.
Museum of Tolerance, Los Angeles (310-772-2456; www.museumoftolerance.com)
Courage An interactive, multimedia presentation depicts what life was like for African Americans living in the 1950s South, when the first lawsuit to challenge racial segregation in schools was brought, resulting in the landmark Supreme Court decision Brown v. Board of Education.
Para Todos Los Ninos­–Fighting Segregation in California This bilingual exhibit focuses on the Mendez family's fight to end school segregation. Both exhibits through August 23.
COLORADO

Mizel Museum, Denver (303-394-9993; www.mizelmuseum.org)
Toby Meyer: Interpretations
Meyer's art brings together abstraction and realism with the use of vibrant colors and strong design that weave through the exciting shapes and forms in subtle rhythm. Through March 2, 2010.
The Cartoon Artwork of Ed Stein Veteran political cartoonist targets the United States and the world. Through May 31.
 FLORIDA
Jewish Museum of Florida, Miami Beach (305-672-5044;www.jewishmuseum.com)
Mosaic: Jewish Life in Florida
The core exhibition depicts Jewish life in Florida from 1763, when Jews were first allowed to settle there, to the present.
48 JEWS: What it Means to be Jewish
Absalom Jac Lahav's series of painted Warhol-esque portraits of famous Jews celebrates and questions our notions of what it means to be Jewish. Some of those included are: Anne Frank, Elie Wiesel, Bob Dylan, Gertrude Stein, Alan Greenspan and Leonard Nimoy. October 20 to April 4, 2010.

Florida Jews in the Military Stories of hundreds of Jews who have served in every branch of the military since the Seminole Wars in the mid-1800s through the current conflicts.Through September 12.

Lox With Black Beans & Rice: Portraits of Cuban Jews in Florida This photodocumentary exhibit on the contemporary Cuban Jewish community in South Florida includes 30 large-scale photographs and narratives reflecting Cuban Jews from all walks of life. The images are a look into the lives of a distinct group of people performing daily tasks, professions and rituals, providing an intimate view of a vibrant community that began more than four decades ago. April 28 to September 25.
GEORGIA
The William Breman Jewish Heritage Museum, Atlanta (678-222-3700; www.thebreman.org)
Creating Community: The Jews of Atlanta from 1845 to the Present
This permanent display begins with the story of two young peddlers, Jacob Haas and Henry Levi, who settled in Atlanta and opened a dry goods store, and continues to the present day when more than 100,000 Jews call metro Atlanta home.

Absence of Humanity: The Holocaust Years 
This permanent exhibit describes the systematic murder of six million European Jews by the Nazis and their collaborators through historical photographs and documents, personal memorabilia and family pictures, and in the voices of those who survived and made new lives in Atlanta. Permanent exhibit.

The Legacy Project: Coming to America
View portions of video interviews of Atlanta residents who are Holocaust survivors, explore family photograph albums and peruse relevant documents. Interactive maps of Europe provide historical information about the home countries of local survivors and the fate of Jewish populations during World War II. Permanent exhibit.
The Marcus Jewish Community Center of Atlanta (678-812-4078; https://www.atlantajcc.org)

Excellent Hostess: Paintings and Works on Paper Lorraine Peltz's most recent series of paintings include chandeliers and serve as homage to her mother's survival of the Nazi invasion of Eastern Europe. Through December 28.

Russian Tea Party The artists Alexander Kanchik and Vladislav Sheres­hevsky examine life in Russia in the early 20th century. Through April 15.

Your Jewish World Exhibit From South Africa to South America; from Eastern Europe to the United Kingdom, children will discover different foods, costumes and culture. Each interactive display has personal photographs and stories depicting Jewish experiences in these countries. Through July 31.
Spertus Museum, Chicago (312-322-1700;www.spertus.edu)
Open Depot Collection Display
This ingenious storage and display area houses and presents more than 1,500 objects. Ongoing.
What Does It Say to You? 
Conceived to deepen the conversation between Spertus and its audiences, the exhibit presents more than 60 objects from the museum's collection—including a silkscreen print by Yaacov Agam, a white leather football, humorist Allen Sherman's Camp Granada game and a silver Sabbath oil lamp—along with videos of viewers' reactions. Through November 22.
Jason Lazarus: The Top of Anne Frank's Chestnut Tree, Amsterdam 2008
Recorded at the Anne Frank House in Amsterdam, this video is a contemporary consideration of an iconic figure in Jewish history, while also representing the artist himself. October 28 to January 17, 2010.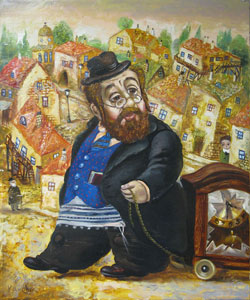 MARYLAND
The Jewish Museum of Maryland, Baltimore (410-732-6400;www.jewishmuseummd.org)
Voice of Lombard Street: A Century of Change in East Baltimore
This long-term exhibit chronicles the area that was once the center of Jewish life in Baltimore in the early 1900s.
The Synagogue Speaks (Downstairs Lloyd Street Synagogue). Opening March.
MASSACHUSETTS
National Yiddish Book Center, Amherst (413-256-4900;www.yiddishbookcenter.org)
In the Beginning Was the Kheyder… In small rooms, every Jewish boy—and sometimes girls—learned how to read the Bible by laboriously translating each Hebrew word into Yiddish. The spaces, people and practices of kheyder are explored through text, literature and images. Open-ended.

A Journey to Jewish Cuba An exhibit about the Jewish community in Cuba based on stories by anthropoligst Ruth Behar and featuring black-and-white photograph by Havana-based Humberto Mayol.
They Called Me Mayer July Featuring words and images of a Jewish childhood in prewar Poland by Mayer Kirshenblatt. Through August.

Essen! Jewish Food in the New World This exhibition includes restaurant signs from New York City's Lower East Side, menus, cookbooks, and recipes exploring the world of Eastern European Jewish food. May 16 through the end of October.
MINNESOTA
Harold and Mickey Smith Gallery of Jewish Arts and Culture at the Minneapolis Institute of Arts, Minneapolis (888-642-2787; www.artsmia.org)
Dear Dr. Fisch: Children's Letters to a Holocaust Survivor
A poignant exhibition of drawings is a tribute to the relationship between Minneapolis Dr. Robert O. Fisch, a Holocaust survivor from Budapest, and the American and European students who have heard him talk about his experiences. Through May 15, 2010. .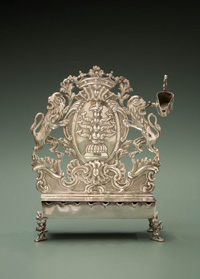 NEW YORK
Broome Street Gallery, New York (https://www.szyk.com/news-events)
Arthur Szyk: Methods of a Master illuminator April 13 to 25.
Derfner Judaica Museum at The Hebrew Home at Riverdale (718-581-1596;www.hebrewhome.org/art.asp).
Tradition and Remembrance: 
Treasures of the Judaica Museum
On display are objects by Jerusalem and European artisans at the Bezalel Academy of Arts and Design, the Baum Legacy collection, Modernist interpretations of traditional objects and ritual art from a diverse range of Jewish communities. Open-ended
The Hebrew Home at Riverdale in the Elma and Milton A Gilbert Pavilion gallery
Rachel Leibman: Illuminations
Bright painted collages from ancient manuscript images. Through April 25.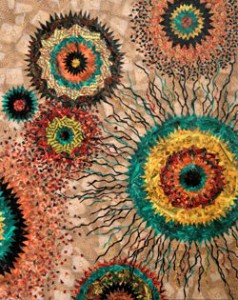 Hebrew Union College–Jewish Institute of Religion Museum, New York (212-824-2293; www.huc.edu/museum/ny)
Mirta Kupferminc: Wanderings 1999-2009The Buenos Aires-born artist employs Magic Realism to illustrate loss and dislocation and fills her paintings with surprising juxtapositions of color, light and perspective. Through July 2, 2010.
Isaac Bashevis Singer and His Artists On display are the work of 17 artists who illustrated 25 of Singer's novels and short stories, including Larry River, Maurice Sendak, Raphael Soyer, Roman Vishniac, and William Pene Du Bois. Through June 25, 2010.
Susan Silas: Helmsbrechts Walk, 1998-2003
A visual retracing of a Nazi forced death march is a testament to the forced march of 580 female Jewish prisoners at the end of World War II. Through June 30, 2010.
The Jewish Museum, New York (212-423-3337; www.thejewishmuseum.org)
Culture and Continuity: The Jewish Journey
The acclaimed exhibition tells the unfolding story of Jewish culture and identity. Permanent exhibit.
Alias Man Ray: The Art of Reinvention 
A fresh look at the diversity of Man Ray's body of work, examining it in the context of his lifelong cover-up of his Russian-Jewish immigrant past and his suppression of his background. November 15 to March 14, 2010.
Curious George Saves the Day: The Art of Margret and H.A. Rey­ Featuring about 60 original drawings for the children's books and documentation related to the Reys' escape from Nazi-occupied Europe, the exhibit examines the parallels between the obstacles the couple faced and the drawings that may have saved their lives. March 14 to August 1.
Modern Art, Sacred Space: Motherwell, Ferber and Gottlieb
In 1951, architect Percival Goodman commissioned Abstract Expressionist Robert Motherwell, Adolph Gottlieb and Gert Ferber to create contemporary works of art for the modern synagogue in Millburn, New Jersey, that he designed. The exhibition features three site-specific works. March 14 to August 1.
South African Photographs: David Goldblatt
Goldblatt, one of South Africa's most highly regarded photographers, was witness to apartheid's infiltration into every aspect of South African life. His photos focus on the minutiae of every­day life. May 2 to September 19.
South Africa Projections: Films by William Kentridge
Kentridge's art, grounded in recent South African history, is acclaimed for its dramatic narrative invention and extraordinary technique. May 2 to September 19.
Museum of Jewish Heritage–A Living Memorial to the Holocaust, New York (646-437-4200; www.mjhnyc.org)
The Morgenthaus: A Legacy of Service
This exhibition tells the story of three generations of the Morgenthau family and explores the fascinating ways in which their service to others changed world events, American politics and Jewish history. Long-running.
Traces of Memory: A Contemporary Look at the Jewish Past in Poland
42 images from the permanent exhibition of the Galicia Jewish Museum iin Krakow. Photos of Poland's villages and towns with a Jewish past. March 16 to August 15.
MOBIA (Museum of Biblical Art), New York (212-408-1500; www.mobia.org)
Uneasy Communion: Jews, Christians, and the Altarpieces of Medieval Spain This exhibition discusses the last two centuries of medieval Spanish history in the Crown of Aragon from the vantage point of religious art and demonstrates the documented cooperative relationship that existed between Christians and Jews who created art both for the Church and the Jewish community. February 19 to May 30.
Kehila Kedosha Janina Synagogue and Museum, New York (212-431-1619; www.kkjsm.org)
Janina Project: Celestial Structures Hanging crystal structures by Judy Moonelis. Permanent display.
Something Old, Something New Weddings in Greece and within the Greek-Jewish communities of New York celebrate a time long gone.
CENTER FOR JEWISH HISTORY, New York
Yeshiva University Museum (212-294-8330; www.yumuseum.org)
Letters of Conscience: Raphael Lemkin and the Quest to Stop Genocide
Original correspondence and documents examine Lemkin's legacy as an advocate of international efforts to prevent genocide.
YIVO Institute for Jewish Research (212-246-6080; www.yivo.org)
From Dream to Reality: Zionism and the Birth of Israel
In honour of Israel's 60th anniversary, the exhibition chronicling the Zionist movement in Eastern Europe.
One Foot in America: The Jewish Emigrants of the Red Star Line and Eugeen Van Mieghem The story of the Red Star shipping line focuses on the lives of emigrants—the reasons they fled, their arrival in Antwerp and their experiences within the city's Jewish community. Also featured is Flemish artist Van Mieghem, whose work depicts the emigrants and the life of the port. Through April 30.
Avrom Sutzkever (1913-2010): A Memorial Exhibit YIVO remembers the great Yiddish poet with an exhibit of his published work, unpublished letters and manuscripts, photographs and memorabilia.
The American Sephardi Federation (212-294-8350; www.americansephardifederation.org)
Jerusalem and the Jews of Spain: Longing and Reality 
Artistically designed textual displays, poetry, lithographs, engravings and historic photos reveal the longing for and arrival of Spanish Jewry in Jerusalem. Through May 2010.
JCC in Manhattan, New York (646-505-4444; www.jccmanhattan.org)
ImagiNation: Photographers Engage the World What unites Jewish communities from Marrakech to Mumbai has been the unique interplay between cultures, religions and histories that has been at the heart of the Jewish diaspora experience. This stunning photographic journey through the fresh eyes of college students from the Kivunim program brings to light what it means to be a world-conscious Jew. Through April 22.
Harriet and Kenneth Kupferberg Holocaust and Resource Center at Queensborough Comunity College, Bayside, Queens (718-281-5770; www.qcc.cuny.edu/KHRCA)
Genocide Among the the Flowers: Seymour Kaftan's Ponary Paintings The story of Vilnius's Jews, starting with the Nazi invasion and including the Ponary tragedy is portrayed through 26 images in oil.
The Art of Samuel Bak through February 22, 2010.
OKLAHOMA
Sherwin Miller Museum of Jewish Art, Tulsa (918-492-1818; www.jewishmuseum.net)
Archaeological and ritual objects, costumes, fine art and Americana. as well as memorabilia donated by Oklahoma veterans who took part in the liberation of German concentration camps and by Jewish refugees.
PENNSYLVANIA
Eastern State Penitentiary, Philadelphia (215-236-3300; www.easternstate.org)
Alfred W. Fleisher Memorial Synagogue
Completed around 1924 and used continuously until the Eastern State Penitentiary closed in 1970, the synagogue has been faithfully restored with dark wooden benches, a beautiful Ark, reader's table, ornate plaster Star of David and an eternal flame. An exhibit describes Jewish life in the 180-year-old institution. Permanent exhibit.
National Museum of American Jewish History, Philadelphia (215-923-3811; www.nmajh.org)
Shaping Space, Making Meaning
Visitors can learn how a museum creates a major exhibition and at the same time have input into developing a show prior to opening in 2010.
SOUTH CAROLINA
South Carolina State Museum, Columbia (803-898-4921; www.museum.state.sc.us)
Deadly Medicine: Creating the Master Race
Nazi Germany merged racism and pseudoscience in its attempts to rid German society of individuals viewed as threats to the nation's "health." Nazi eugenicsare used as a springboard to reflect on humanity's continuing drive toward perfection. (Available online on the United States Holocaust Memorial Museum Web site, www.ushmm.org.) Through February 10, 2010.
TEXAS
Holocaust Museum Houston, Houston (713-942-8000; www.hmh.org)
Bearing Witness: A Community Remembers Film footage, artifacts, photographs and documents show life in prewar Europe, the Nazi move toward the Final Solution and life after the Holocaust. The exhibit includes a rare collection of children's shoes recovered from the Majdanek concentration camp near Lublin, Poland.
Never Let It Rest!
This documentary art project—with oral testimonies and historical documentation—by German artist Hans Molzberger revolves around the German town of Salzwedel, where a concentration camp for women was erected in 1944. April 16 through October 3.
WASHINGTON, D.C.
United States Holocaust Memorial Museum (866-998-7466; www.ushmm.org)
State of Deception: The Power of Nazi Propaganda This long-term exhibit reveals how the Nazi Party used modern techniques as well as new technologies to carefully craft messages to sway millions with its vision for a new Germany.
The Ann Loeb Bronfman Gallery at the Washington, D.C. JCC (202-518-9400 ext. 3208;www.washingtondcjcc.org)
Blue Like Me: The Work of Siona Benjamin Siona Benjamin's works reflect the artist's Jewish upbringing in predominantly Hindu and Muslim India. Her paintings combine the imagery of her past with the role she plays in America today. Through January 29, 2010.
THEATER
CALIFORNIA
The Jewish Theatre San Francisco (415-292-1233; www.tjt-sf.org)
Fabrik: The Legend of M. Rabinowitz Moritz Rabinowitz, a Polish Jew who immigrated to Norway to escape pogroms, was outspoken in warning about the spreading anti-Sem­itism and was eventually sent to a concentration camp. Characters are portrayed by hand-and-rod puppets and masks. Through February 28.
Pico Playhouse, Los Angeles
(800-595-4849; www.tix.com)
A Tiny Piece of Land This new drama by Joni Browne-Walders and Mel Weiser shows the personal losses and triumphs of settlers forced from their Gaza homes in 2005. It offers a hopeful view of Israeli hardship and courage in face of worldwide misunderstanding and condemnation, April 8 to 24.
GEORGIA
Jerry's Habima Theatre, Atlanta (678-812-4078; www.atlantajcc.org)
Disco Inferno Justin Sepple's play features actors with developmental disabilities and will make you laugh and cry. From March 24 to 28.
NEW YORK
Rose Nagelberg Theater at Baruch College, New York (646-312-5073; www.folksbiene.org)
The Adventures of Hershele Ostropolyer A musical comed about a beloved folk hero who battles injustice armed only with his wits. Presented by the National Yiddish Theatre Folksbiene. May 25 through June 27.
The Bleecker Street Theater, New York (www.yisraelcampbell.com).
Circumcise Me Comedian Yisrael Campbell, born Catholic, tells a personal journey through his struggles with drugs and alcohol and his eventual salvation in the Jewish faith. Open run.
The Bohemian National Hall, New York (212-352-3101; www.untitledtheater.com)
Rudolf II Part of the Untitled Theater Company #61, is the story of a bisexual, bipolar emperor in 1600 Prague obsessed with alchemy, astronomy, his longtime mistress and his newest lover and valet, a converted Jews. March 5 to 28.
WASHINGTON, D.C.
Theater J at the DC Jewish Community Center (202-777-3210; www.theaterj.org)
Andy Warhol: Good for the Jews? In his comedic one-man show, Josh Kornbluth looks at the 10 Jews Warhol painted in his 1980 series "Ten Portaits of Jews of the Twentieth Century." March 6 to 21.
TELEVISION
Blessed Is the Match This is the first documentary about tragic World War II-era poet and resistance fighter Hannah Senesh. Narrated by Joan Alllen. The week of April 13 on PBS.
The Diary of Anne Frank The new British, two-hour adaptation of the diary may be the most accurate yet. Ellie Kendrick dazzles as Anne. April 11 on PBS.
FILM FESTIVALS
ALABAMA
Tuscaloosa
Jewish Film Festival
February 27 to 28; March 1 to 2
www.tuscarts.org/jewishfilmfest10.html
ARIZONA
Phoenix
Greater Phoenix Jewish
Film Festival
February 20 to March 4
www.gpjff.org
CALIFORNIA
San Francisco
15th Annual East Bay International Jewish Film Festival
February 20 to 26
www.eastbayjewishfilm.org
FLORIDA
Tampa
Tampa Bay Jewish Film Festival
March 1 to 15
813-264-9000, 813-846-6660
www.tbjff.org
GEORGIA
Athens
Athens Jewish Film Festival
February 20 to 24
www.athensjff.org
KANSAS
Overland Park
Kansas City Jewish Film Festival
March 6 to 7
913-327-8000; www.jcckc.org
MAINE
Portland
Maine Jewish Film Festival
March 20 to 25
207-831-749; www.mjff.org
MARYLAND
Rockville
International Jewish Film Festival
April 22 to May 2
301-348-3805; www.jccgw.org
MICHIGAN
West Bloomingfield
Lenore Marwil Jewish Film Festival
April 25 to May 6
248-967-4030; www.jccdet.org/ff
MINNESOTA
Minneapolis
The Sabes Foundation Minneapolis Jewish Film Festival
April 8 to 18
952-381-3499; https://sabesjcc.org/arts_film_festival.htm
NEW JERSEY
Metrowest
10th Annual New Jersey
Film Festival
March 6 to 21
800-494-8497; www.njjff.org
NORTH CAROLINA
Asheville
The Second Annual Asheville Jewish Film Festival
March 13 to 18
828-232-0257; www.ashevillejewishfilmfestival.com
OHIO
Dayton
2010 Dayton International
Jewish Film Festival
April 13 to 27
937-610-1555, 937-853-0372; www.jewishdayton.org
OREGON
Portland
Portland Jewish Film Festival
April 15 to 24
503-221-1156; www.nwfilm.org
PENNSYLVANIA
Pittsburgh
Pittsburgh Jewish Israeli
Film Festival
March 4 to 21
412-681-8000; www.ujf.net
CANADA
Toronto, Ontario
Toronto Jewish Film Festival
April 17 to 25
416-967-1528; www.tjff.com