Letter from Herzliya: All It Takes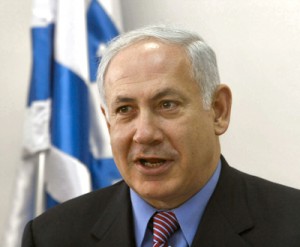 You can read and see many things in the American mass media, but there is one thing you will never find: what Israel wants from a peace agreement with the Palestinians. Either this information is omitted entirely and only Palestinian demands are mentioned or, at most, it is said to be something mysterious.
And yet nothing could be more easily ascertained. There is an official Israeli peace plan, approved by the government in July 2009 and clarified in speeches made by Israeli Prime Minister Benjamin Netanyahu. To ensure that violence and instability really cease, Israel wants and needs the following, as presented in that plan:
• Recognition of Israel as a Jewish state. Without this step, the aftermath of any peace agreement would be more decades of Arab effort to destroy Israel in all but name.
• Absolute clarity that a peace agreement ends the conflict and all claims on Israel. Otherwise, the Palestinian leadership and much of the Arab world would regard any agreement as a license for a new stage of battle using Palestine as a base for attacks and demands.
• Strong security arrangements and serious international guarantees for those arrangements. Have no doubt—these will be tested by cross-border attacks from Palestine.
• A demilitarized Palestinian state that will retain the large security forces already in place; enough for internal security and legitimate defense but not aggression.
• Palestinian refugees resettled only in the new Palestinian state. The Palestinian demand for a "right of return" to Israel is just a rationale for wiping Israel off the map through internal subversion and civil war.
If Israel gets what it—and successful peace—requires, the country will accept a two-state solution, a Palestinian Arab Muslim state (the Palestinian Authority's own definition) alongside a Jewish state, and living in peace.
Now that does not sound so unreasonable, does it? Nor does it sound as if Netanyahu or the current government (which includes the Labor Party, the main party of the left) are right wing or reject a two-state solution.
The point here is to understand that no matter how important are the precise borders and all the details about East Jerusalem's status, such points are totally dependent on resolving these basic issues. If the five principles that Israel seeks are resolved, all else can follow.
Israel is saying: We are serious, we are ready for peace; we are not suckers, but we are not unreasonable either. We want peace on real terms, not just more unilateral concessions and higher risk without reward. We are not experimenting with our survival to please others. Let there not be some illusory celebration of a two-state solution for a week and then another century of violence.
This makes sense and it is based on Israeli experience, especially that of the failed peace process of the 1990s. After all, 20 years ago many people (often the same people as today) were saying precisely what they are saying now: It is easy to have peace, just have Israel withdraw and give the Palestinians what they want. Since then, however, there have been massive violence, terrorism, thousands of deaths, the emergence of a revolutionary anti-Semitic Islamist regime in the Gaza Strip, two wars and the increasing demonization of Israel despite the concessions it has made and risks it has taken.
So why should Israel rush into more of the same, further empowering the Palestinian Authority, a regime that has failed to govern competently what it already has.
What does the Palestinian Authority have to show for itself? The profoundly corrupt government has lost half its patrimony to Hamas—a rival whose goal is a new genocide but whose own most fervent wish is to merge with that rival. And its program is merely for the world to pressure Israel into handing it everything.
What's the point of a two-state solution that could easily make Palestine a radical nation tied to Iran and Syria, while leaving the Gaza Strip in Hamas's hands, which means, in effect, a three-state solution? Short of a United States-led multinational invasion force—an unlikely possibility—there is no way Gaza can be included in a peace agreement with Israel. Talking about a two-state solution while the Palestinian Authority does not even control Gaza is unconnected to reality.
Even within the Palestinian state itself, peace does not coexist with a state in which all schools, mosques and media teach Palestinians that all Israel is theirs and they must conquer it; daily broadcasts call for the murder of Israeli civilians and a Palestine full of incitement to violence inspiring hundreds to become terrorists, thousands to help them and hundreds of thousands to support them.
In some respects, this describes the Palestinian Authority today, despite its real efforts to limit cross-border attacks.
A state that plays host to terrorists could easily set off a new cross-border war, with Palestine's government and security forces either looking the other way or actively assisting terrorists. A radicalized Palestinian state could even invite in Iranian, Syrian or other armies, or obtain missiles from them to target Israeli cities, thereby extending the conflict another generation by using the state as a base for a "second stage" to finish off Israel.
It is equally important to understand that Israel's policy from 2009 is truly based on a consensus. It merges both the conservative approach (proper suspicions and demands for security and reciprocity) and the liberal approach (proper readiness to compromise and desire for true peace) into one package.
Both elements are now blended in the thinking of the overwhelming majority of Israelis, forging a new national consensus, which will be strong and durable. If the world pays attention to it, there might actually be some real hope for peace. But as long as the Palestinian Authority, Western governments and the mass media are only interested in two things—Palestinian demands and Israeli concessions—the situation will remain frozen for many years to come.
A year ago, Netanyahu expressed these ideas, but no one listened. "We want to live in peace with them," he said in June 2009. "We want them to govern themselves, absent a handful of powers that could endanger the State of Israel." He said both sides must compromise.
"We're ready to do our share," Netanyahu asserted. "We hope the Palestinians will do their share as well. The Palestinians will have to recognize Israel as a Jewish state; will have to also enable Israel to have the means to defend itself. And if…Israel's security conditions are met, and there's recognition of Israel's…permanent legitimacy, then I think we can envision an arrangement where Palestinians and Israelis live side by side in dignity, in security and in peace."
Barry Rubin is director of the Global Research in International Affairs Center and editor of the Middle East Review of International Affairs Journal.