Film Roundup: From the 2011 New York Jewish Film Festival
 Miss You /Te Extraño
Movies about the 30,000 men and women who were "disappeared" in the 1970s during Argentina's military dictatorship are becoming more nuanced, dealing less overtly with the horrors of the event and more with the emotional and psychological aftereffects they wrought.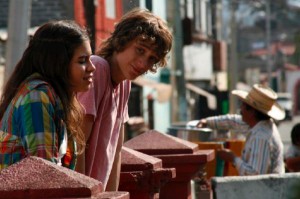 Among those horrors was the theft of children related to the "disappeared," hinted at in this autobiographical film, which explores the closeness between two brothers and the subsequent devastation suffered by Javier when he is sent to Mexico to avoid being "disappeared" like his older sibling. In director Fabián Hofman's words, Javier becomes "an adolescent in a premature exile," thrumming with the need to escape his existential isolation and personal rage. Fabián Hofman.

Romeo and Juliet in Yiddish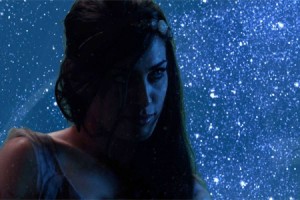 Charming and inventive, this film tells two stories. The first is a tale of two young dropouts from the Hasidic community who, having no real-life skills, live in a truck and support themselves by writing bad checks and pulling scams.The other story occurs in a parallel universe, where feuding Hasidic sects reenact—in Yiddish—the tale of Romeo and Juliet, nude love scene included. The actors in the film are, in fact, dropouts from the Hasidic community, their Yiddish is authentic and street-smart and their crimes are apparently autobiographical. Vilna City Films (www.romeoandjulietyiddishthemovie.com)
Eichmann's End
This is the bizarre story of the Mossad's (nearly missed) capture of Eichmann in Buenos Aires, precipitated by a love affair between the unknowing daughter of a Holocaust victim and Eichmann's son.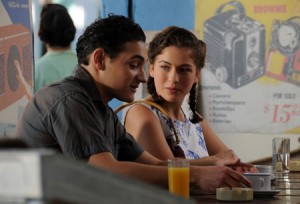 With a brilliant pastiche of gripping reenactment, interviews with the real-life participants and archival Holocaust footage, the film's unique composition does the story more justice than either a feature film or documentary could on its own. Moreover, both the acting and the directing in the reenactment outshine that of most feature films. Cinephil Distribution (www.cinephil.co.il).
Cabaret Polska
A decidedly East European—cynical, bitter, deeply human and funny—look at Poland's 1968 anti-Semitic campaign, Cabaret Polska commemorates the 40th anniversary of the people, events and attitudes that forced thousands of Jews from their jobs and homes in Poland.  Particularly moving is its evocation of the loss felt by those who stayed behind. Adam Mickiewicz Institute (www.ima.pl)
Sholem Aleichem: Laughing in the Darkness
Sometimes it's difficult to remember that icons are people, too, especially when you first meet that icon in your childhood.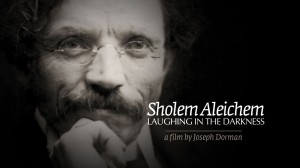 As Joseph Dorman demonstrates in this brilliantly absorbing documentary, however, Sholem Aleichem was most definitely a person—a dandy and a stock market gambler who did not teach his own children to speak Yiddish, wildly popular with the East Europeans whose lives he memorialized but utterly unable to capture the imagination of the American Jews he came to despise. Rounding out the portrait even more, Dorman does a magnificent job of explicating the historical context in which Sholem Aleichem worked. Plus the still photography is great. Riverside Films (www.riversidefilms.com).
Jewish Soldiers in Blue & Gray
From Secretary of State Judah Benjamin, whose image graces the Confederate 2-dollar bill, to Isachar Zacharie, Abraham Lincoln's podiatrist, enlisted as a spy for the North, the 10,000 Jewish soldiers who fought in the Civil War are represented in this fascinating documentary that concentrates on a few stories to tell the tales of thousands.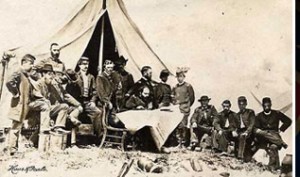 These stories are interwoven into a background that includes Ulysses S. Grant's General Order No.11, expelling Jews from Kentucky, Tennessee and Mississippi, and a bitter theological debate within the Jewish community over the legitimacy of owning slaves, as many Jews did. Indigo Films (www.jewishsoldiersinblueandgray.com).
The Karski Report
Young Polish resistance fighter Jan Karski was sent to the United States to tell President Franklin D. Roosevelt about the Nazis' ruinous effect on Poland, but he had also made a promise to the leaders of the Warsaw Ghetto to bring the plight of European Jewry to Roosevelt's attention.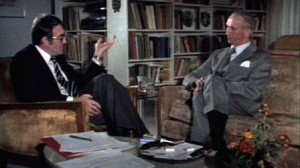 The Karski Report comprises 49 minutes of interview footage Claude Lanzmann shot for Shoah but decided to leave out for artistic reasons. It was a wise choice: Karski's description of his meetings with the president and his adviser Felix Frankfurter is so devastating that it should be seen as it is here—on its heartbreaking own. European Graduate School (www.egs.edu)