Cut & Post
Major News 
Orna Barbivay is Israel's first female major-general and the new head of the Israel Defense Force's Manpower Branch. Previously she served as the branch's chief staff officer.
The rank of major-general is the second highest in the IDF; the only rank higher is chief of staff.
Barbivay, 49 and the mother of three, has served in the IDF since 1981, when she enlisted in the Adjutant Corps. Eventually, she commanded the corps. She was also the chief manpower officer in the Ground Corps Command.
Lily Zamir, head of the Center for Women and Gender Studies at Jerusalem's David Yellin College of Education, praised the promotion but pointed out that it was merely a return to the climate of 1948.
"Women were involved in all branches of combat, but then were gradually excluded and reduced to being coffee-servers for male officers," Zamir said. "Now we are starting to return to what was accepted in the past. Women should be every place they want to be." —Esther Hecht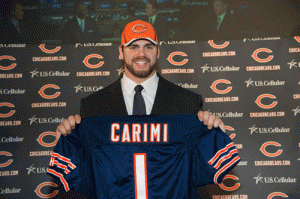 Once a Badger, Now a Bear
Gabe Carimi, 22, is known in the sports world as the "Jewish Hammer" and the "Bear Jew." The 6-foot-7, 320-pound All-American left tackle from the University of Wisconsin was the No. 1 draft pick by the Chicago Bears this year, and for good reason. Carimi has a long list of credentials: co-captain of the Big Ten champion Badgers, recipient of the Outland Trophy (the nation's best interior lineman) and winner of the Marty Glickman Outstanding Jewish Scholastic Athlete of the Year Award.
For Carimi, being Jewish is as important as being a stellar athlete. During his freshman year in college, the Big Ten Conference opener fell on Yom Kippur, and Carimi fasted right up to the game. In April, the National Football League draft landed on the same day that Carimi, a civil engineer major (no dumb jock here), was scheduled to present his capstone project to his professor. He chose school.
For his debut public appearance in the Chicago-area in May, Carimi, a Reform Jew, led the Chabad-sponsored "Great Jewish Family Festival" in Skokie. And, oh, did I mention that he's good to his mother? —Lisa Barr

All the Yiddish Fit to Print
There are still Yiddish magazines going strong in America. Afn Shvel (on the threshhold) celebrated its 70th anniversary this summer with an exhibit (that runs until November 15) at the YIVO Institute for Jewish Research at the Center for Jewish History in New York.
The magazine's original publisher was the Freeland League for Jewish Territorialist Colonization, an organization seeking a territory for Yiddish-speaking Jews in areas as far-flung as Western Australia, Suriname and Alaska. Before, during and after the Holocaust, the league aimed to "create a settlement in some unoccupied area" for those Jews "who cannot or will not go to Israel." League supporters included Nobel laureates, authors, politicians and even First Lady Eleanor Roosevelt. The league's periodicals, Afn Shvel and Freeland, carried its message to subscribers around the world.
Today, Afn Shvel is a full-color magazine with multifaceted articles on Yiddish, including cultural, historical and literary topics, and it is one of the leading Yiddish publications in the non-Orthodox world. It is now published by the League for Yiddish (www.leagueforyiddish.org). —Beth Kissileff
A Garden in Bloomfield
The Louis & Fay Woll Memorial Bible Garden in West Bloomfield, Michigan, embodies the Jewish people's connection to God and nature. Created by Margo and Douglas Woll in memory of Douglas's parents, the garden graces their synagogue, Congregation Beth Ahm.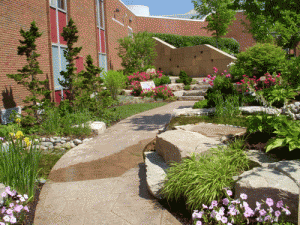 Designed by landscape architect Gary S. Roberts, with great input from the Wolls, it evokes five pivotal episodes in biblical and Jewish history: the Garden of Eden, Abraham and Sarah's tent, the crossing of the Red Sea, Mount Sinai and the Western Wall, all highlighted by exquisitely painted ceramic garden murals created by artist Gail T. Roberts. The garden contains 19 species of plants, flowers and trees noted in the Bible.
One walks through slowly, absorbed by sensory and spiritual delights: the sound of water, the scent of roses, the silvery shimmer of an olive tree, the blaze of a burning bush. Can't get to Michigan? Be inspired at www.wollbiblegarden.org. —Debra Darvick
.
New Trends in an Age-Old Practice
In death as in life, social media has carved a niche in the Jewish life cycle. New since 2010 is www.shivaconnect.com, a Web site that offers—free of charge—all the help Jews need to plan, host or attend the traditional seven days of mourning.
Shiva Connect allows mourners to create a registry with service and burial information; locations and times for sitting shiva; the ability to place deli orders and gift baskets to be delivered to mourners' homes; a list of surviving family members; and a preferred donations section. And the registry can be posted to Facebook, e-mailed or tweeted.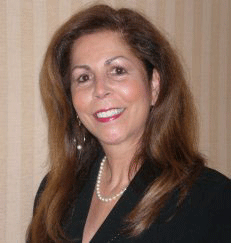 After losing her mother in 2009, and finding the subsequent days of shiva "chaotic and overwhelming," Sharon Rosen was determined to help other Jews similarly ill prepared for the ritual. "When my beloved mother passed away, I sat shiva in my home for the first time," says Rosen, 61, who lives in Florida. "I turned to the Internet for help, searching first for a funeral home, then for shiva customs and to send e-mails with memorial service information to those who may want to attend. The experience left me thinking about helping others through such a difficult time."
In addition to the registry, Shiva Connect's many drop-down menus provide an overview of shiva customs, what to expect when entering a house of mourning, how to prepare your home for the seven-day event and much more.
Rosen's Web site comes amid a burgeoning in the shiva business. The Los Angeles-based Shiva Sisters (www.shivasisters.com) launched their concierge event-planning service in 2010 and, in New York, Judy Fein runs Fein Shiva Services (www.feinshiva.com).
—Libby Barnea

First-Person Chronicles of Israel's Founding
Ruth Stern recalls sailing into Haifa harbor in 1948 on a boat full of immigrants singing "Hatikvah." The young South African was volunteering as a nurse in nascent Israel.
Anti-fascist, British-born activist and Palmah fighter Vidal Sassoon remembers the battle for a hill full of Egyptian infantry backed by artillery: "It was a bloody miracle—we took it!" In a video interview, Sassoon, who went on to become a renowned hair stylist, describes "that feeling of a homeland at last where nobody could kick you out. It was yours! And it was a marvelous feeling."
An archival video project called Toldot Yisrael (chronicles of Israel; www.toldotyisrael.org) is recording the stories of volunteers and pioneers like Stern and Sassoon whose perspectives add a personal dimension to the accounts of Israel's founding. Toldot Yisrael is fighting a race against time to preserve these eyewitness testimonies. Over 500 interviews in Israel and the United States have been conducted since the Jerusalem-based foundation was begun in 2007; fewer than 60,000 remain of the 1948 generation.
The footage will form the basis for educational materials, a research archive, films and documentaries. Toldot Yisrael is dedicated to reinforcing the positive role Israel can play in contemporary Jewish identity, helping young Israelis rediscover their sense of purpose by reconnecting to their past and reminding the world of Israel's right to sovereignty. —Rahel Musleah