Beyond Bagels and Lox: The Break-Fast
Looking for a little culinary inspiration to liven up your break-fast table? Hadassah Everyday Cookbook
 author Leah Koenig suggests serving Ricotta-Stuffed Shells and, for dessert, Apple Cranberry Fall Crumble alongside the customary bagel-and-lox spread.

"You don't want to cook anything from scratch once the holiday is over," she says, "so precooking makes sense if you are hosting a post-fast meal. You will get the food on the table much faster. Throw these dishes into the oven immediately after the fast ends, and then arrange the bagels and other cold or room temperature items."
Bake both the stuffed-shell casserole and crumble the previous day.(Leave the crumble on the counter, tightly wrapped, and store the casserole in the refrigerator.) When the fast ends, pop them in a 300-degree oven for 10-15 minutes to warm them through. Both recipes come from The Hadassah Everyday Cookbook: Daily Meals for the Contemporary Jewish Kitchen
 (Universe).
Ricotta-Stuffed Shells
Creamy ricotta cheese and zucchini make a hearty filling for this pasta casserole.

1 12-ounce package jumbo shells pasta
1 tablespoon olive oil
2 cloves garlic, minced
6 cups shredded zucchini (about 3 medium zucchinis)
1 teaspoon salt
1/2 teaspoon freshly ground black pepper
1 teaspoon dried basil
1 15-ounce container ricotta cheese
1 cup grated Parmesan cheese, divided
3 tablespoons chopped dill
1 24-ounce jar marinara sauce
1. Cook pasta according to package directions until al dente; rinse, drain and set aside.
2. Heat oil in a large sauté pan over medium-high heat. Add garlic, zucchini, salt, pepper and basil and cook until tender and zucchini liquid is mostly evaporated, about 7 minutes. Turn off heat; let cool slightly, then stir in ricotta, 1/2 cup of Parmesan and dill.
3. Preheat oven to 375 degrees. Spread 3/4 cup marinara sauce in the bottom of a shallow 4-quart baking dish. Spoon a rounded tablespoon of the zucchini-cheese mixture into each shell, and layer shells in bottom of the dish.
4. Spoon remaining sauce over an in between shells and sprinkle leftover Parmesan on top. Cover with aluminum foil and bake for 25 minutes; uncover and bake an additional 5-7 minutes, until Parmesan is browned and sauce is bubbling.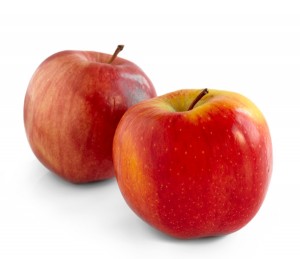 Apple Cranberry Fall Crumble
1/2 cup all-purpose flour
3/4 cup rolled oats (not instant)
1/4 cup packed brown sugar
1/2 teaspoon cinnamon
1/2 teaspoon ginger powder (optional)
Pinch of salt
7 tablespoons cold, unsalted butter or non-hydrogenated margarine, cut into small pieces
4 baking apples (like Cortland, Mutsu or Empire) cored and cut into 1-inch pieces
1 cup fresh or thawed frozen cranberries
juice of 1/2 a lemon
1/3 cup sugar
1. Stir to combine the dry ingredients in a medium bowl. Add the butter or margarine and, using your fingers or a food processor, incorporate the ingredients until the mixture resembles coarse crumbs.
2. Combine apples with cranberries, lemon juice and sugar.
3. Preheat oven to 375 degrees. Spread apple-cranberry mixture in bottom of an 8 x 8-inch glass baking dish. Sprinkle topping liberally over the fruit. Bake until topping is golden brown and fruit is bubbling, 25-30 minutes. Serve with fresh whipped cream or vanilla or cinnamon ice cream if serving dairy.