Brief Reviews: Kol Nidre, a Melody That Persists
DVD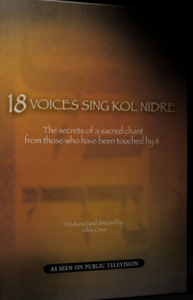 18 Voices Sing Kol Nidre: The Secrets of a Sacred Chant From Those Who Have Been Touched by It
Why does this short, controversial Yom Kippur prayer—which nullifies oaths made before God—still touch the hearts of listeners? With varying renditions of the melody, illustrations and archival images in the background, 18 historians, cantors and other scholars relate the myths and stories that have grown up around Kol Nidre. In the Middle Ages, the Church forced Jews to take special oaths to make sure they would keep their vows; the infamous Disputation of Paris led to the burning of the Talmud. The Ashkenazic melody's composer is unknown, and its intractable beauty has defeated the Reform movement's efforts to remove it from the liturgy—because both congregants and cantors demanded it be included. And since it was sung by Al Jolson in the first talkie, it has attracted classical and popular recordings by non-Jews such as Perry Como and Johnny Mathis and with sitar, fiddle, jazz and hard rock variations. The haunting melody touched the heart of Franz Rosenzweig, who upon hearing it, decided not to convert to Christianity; and in Auschwitz, one woman read it to the sound of a 1,000 women crying. Produced and directed by Allen Oren (www.18voices.com). —Zelda Shluker

Films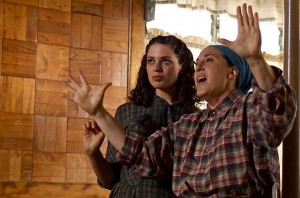 The Heart That Sings
Robin Garbose's second movie musical intended for female-only audiences is set at a girl's summer camp in the Catskills during the 1950s. Featuring adult professional actresses alongside Orthodox girls from Kol Neshama (www.kolneshama.org), Garbose's performing arts conservatory in Los Angeles, the film (based on a Gershon Kranzler story) focuses on twenty-something Miriam, whose family recently perished in Europe and who has come to Brooklyn to start anew.
Miriam escapes her job at a miserable sweatshop to be the new music and drama counselor at Camp Zimra, where pampered city girls come to experience Yiddishkeit. Miriam's quiet, broken spirit at first seems like a mismatch, but her music and stories from a lost world persevere.
With vivid, dynamic characters, a beautiful score and impressive choreography, the film provides an artistic platform for talented religious women and girls to perform professionally. —Sara Trappler Spielman

Joanna
Joanna, a gentile woman whose husband is missing at the front during World War II, takes in a 7-year-old Jewish child, Rosza, whose mother has been arrested. The emotional power in this Polish film directed by Feliks Falk is achieved in part by skillfully alternating suspenseful and touching scenes. Tinted a moody blue, it features outstanding performances. Akson Studio (festivals@tvp.pl). —Renata Polt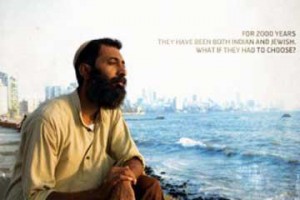 Next Year in Bombay
The colors, sounds and voices of the Bene Israel community infuse this documentary with the history, customs, contemporary life and future of the Jews of Bombay. From an opening wedding scene to interviews featuring questions on Judaism, conversion and Israel, a portrait of the 4,000-strong community emerges in this film by Jonas Parienté and Mathias Mangin. A side trip to the tiny Bene Ephraim community in Andhra Pradesh 600 miles away muddles the focus of this film (www.nextyearinbombay). —Rahel Musleah

Standing Silent
Clerical child abuse, it turns out, is not restricted to the Catholic church: it exists among Jews, as director Scott Rosenfelt's shocking documentary makes clear. The film's hero is Baltimore Jewish Times reporter Phil Jacobs, himself an Orthodox Jew, who, despite the community's denial, works relentlessly to expose abuses by esteemed rabbis and bring them, he hopes, to justice. Unlike some documentaries, this one has a pronounced and suspenseful story line. Repeated use of split screens can be distracting. The Little Film Company (www.thelittlefilmcompany.com). —R.P.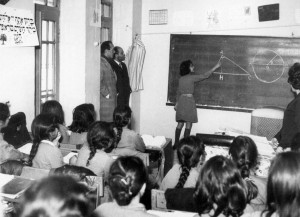 In the Beginning Was a School….
The remarkable history of the Alliance Israélite Universelle, an educational phenomenon founded 150 years ago in France, show that it was a precursor of today's Jewish day schools. Its enlightened model of dual Jewish and secular education spread to 16 countries, primarily in North Africa and the Middle East. At its height, Alliance schools educated a million children in 210 centers. Today its numbers have waned to 25,000 students in Morocco, France and Israel. French with English subtitles. Directed and produced by Rabbi Josi Eisenberg (kolorfilms@wanadoo.fr). —R.M.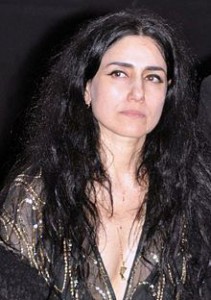 Ronit Elkabetz: A Stranger in Paris
Renowned Israeli actress and filmmaker Ronit Elkabetz, who has been nominated for three Ophir awards, recounts her own story with drama and charm. Born into a Moroccan family, the striking Beersheva-born beauty left Israel, fell in love with Paris and honed her talent at Ariane Mnouchkine's Theatre du Soleil. Directed by Nir Bergman. —R.M.