Medicine: Fire in the Belly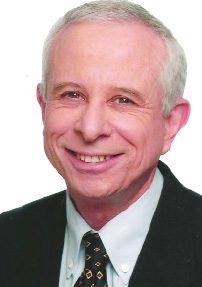 Generals know that an army marches on its stomach, and pre- (and even post-) feminists frequently route their way to a man's heart through his stomach. Butterflies flutter in the stomachs of the anxious, the timid have little stomach for danger, the intolerant can't stomach what they disagree with and we all need strong stomachs to cope with the repulsive.
Barely aware of most of our internal organs—ever heard anyone complain of a pain in the pancreas?—the stomach features large in our imagination, and we fret about it more than other parts of the body.
Since March 2011, there has been a change of address in Israel for those with disorders of the stomach and the long, hard-working digestive tract. Dr. Ran Oren, until early 2011 chief of internal medicine at Tel Aviv's Sourasky Medical Center, has returned to the Hadassah–Hebrew University Medical Center, where he trained and specialized, to direct Hadassah's newly formed Institute for Gastroenterology and Liver Diseases. His mandate: to take it to the forefront of modern medicine.
"Hadassah has upgraded its gastroenterology service into a full-fledged institute, serving its Ein Kerem and Mount Scopus hospitals, and brought its renowned liver unit under the same roof," says Dr. Oren, a liver expert who established Sourasky's liver unit a decade ago and is immediate past president of the Israel Association for the Study of the Liver. "This not only unifies equipment, expertise and budget to create a service greater than the sum of its parts, it's also a model for the many other units of excellence in gastro subspecialties that the new institute will comprise."
In his first six months at the institute, four such units are already up and running. "It tends to be easier to get things under way at the start of a new job," he says, smiling. "So a lot has been happening here in these early months."
Relaxed, affable and looking considerably younger than his 59 years, Dr. Oren is a man used to getting things done. He spent six years as a commando in the Israel Defense Force's Special Forces units, serving with people who today head Israel's military and political echelons. Twenty-four when he started medical school at Hadassah and in his thirties when he began his residency in Hadassah's internal medicine department, he "had the honor to train in a department that was the best in Israel, under Dr. Marcel Eliakim, an internationally respected internist, a medical leader of his generation and an Israel Prize laureate in medicine," he says. Similarly, in 1983, he became the first fellow in Dr. Daniel Shouval's new liver unit, then the only such unit in Israel, and went to study liver-cell transplantation under the famed Dr. David Shafritz at the Albert Einstein College of Medicine in New York.
At age 40, he married a Tel Aviv-based musician, and left Jerusalem for Ichilov Hospital (later the Sourasky Medical Center), where he was first appointed deputy head of gastroenterology and then head of internal medicine. "[Former Hadassah Director-General] Shlomo Mor-Yosef's invitation to return to Hadassah to direct the new institute was a welcome opportunity to close the professional circle," he says.
It was an opportunity, but also a major challenge. The long and elaborate food-processing system known as the gastrointestinal tract, running from mouth to anus, is unsurprisingly prey to a range of disorders. Digestion begins in the mouth, moves down the esophagus and into the stomach, which squirts the food it churns through a gatekeeper-valve into the 10-inch duodenum, then through 8 feet of jejunum, 12 feet of ileum and, finally, into 5 feet of large intestine, down into the rectum from where the final waste, comprising countless millions of dead microorganisms that the digestive tract has killed, is expelled. To help it along, the salivary glands, gallbladder, liver and pancreas pour two gallons of fluid into the system daily. To deal with all that may go awry on this complex route, gastroenterologists have some 15 years of training, specializing first in internal medicine, then in gastroenterology and often, after that, in one of its growing number of diagnostic and therapeutic subspecialties.
Advanced equipment is, naturally, vital in the discipline, and Hadassah has provided the institute with special funding. More important still, in Dr. Oren's view, are human resources. Given a special budget to enable him to enlarge the team that ran the original gastroenterology service, he looked at the entire country as his recruiting ground. Dr. Yael Kopelman, for example, a physician with an international reputation for her experience and expertise in diagnostic procedures of the digestive tract, gallbladder and pancreas, lives in Caesarea and was deputy-director of gastroenterology at the Hillel Yaffe Medical Center in Hadera, a 10-minute drive from her home. She accepted Dr. Oren's offer, and now directs invasive endoscopy in Hadassah's gastroenterology institute.
"They seem happy to have me, and I'm happy to be here," she says.
Dr. harold jacob, another physician new to the institute, was geographically closer but conceptually more distant. Dr. Jacob's former positions include chief of gastroenterology at New York's St. John's Episcopal Hospital in Far Rockaway and at South Nassau Communities Hospital in Oceanside as well as clinical assistant professor of medicine at State University of New York–Downstate Medical Center, Brooklyn. His focus at all three hospitals had been on biotechnology and inventing medical devices rather than clinical gastroenterology. "Ran Oren persuaded me to go back into clinical work, which I now happily combine with my research innovations," he says.
Dr. Oren also recruited from within Hadassah. With Dr. Daniel Shouval retiring last November ("which," Dr. Shouval points out, "is not the same as leaving"), the pioneering liver unit he created at Hadassah and led for 30 years was without a head. Dr. Oren has appointed Dr. Rifaat Safadi of Nazareth, who had worked alongside Dr. Shouval for 20 years.
Other institute subspecialties, in addition to the liver unit, include units for advanced endoscopy, inflammatory bowel disease and irritable bowel syndrome.
Dr. Kopelman anticipates the endoscopy unit will perform up to 1,000 advanced tests per year as well as therapeutic procedures—numbers easily equivalent to those of the best hospitals in the United States and Europe. It has also held a cutting-edge workshop attended by physicians and medical technicians countrywide, with a second one scheduled this February.
Inflammatory bowel disease (both Crohn's and ulcerative colitis), a major interest of gastroenterology's former acting head, Dr. Eran Israeli, has been translated into a unit informed by his holistic vision. Every patient is consulted not only by a physician, but also by a psychologist, nutritionist and social worker. Patients with irritable bowel syndrome (known as spastic colon) also have a specialist unit, which is led by Hadassah veteran Dr. Joseph Zimmerman and Dr. Tiberio Herschkowitz, recently returned from a fellowship in Tucson, Arizona.
The next units to open will be for neurogastroenterology—movement through the gastrointestinal tract is managed by nerve cells—and for patients with gastrointestinal tumors.
Establishing centers of excellence within the institute is only part of Dr. Oren's to-do list. A sampling from dozens of listed items includes creating professional guidelines, improving outpatient consultation, enlarging the number of clinical residencies, deepening the positive existing ties with physicians in the community, obtaining more grants for basic scientific research and adding to the institute's array of advanced instruments.
"I head a dynamic and professional team in a visionary new institute that uses talent, expertise and the newest of technologies to treat tens of thousands each year," notes Dr. Oren. "Its research contributes to the well-being of hundreds of thousands more worldwide. It is an exciting challenge, and one that I embrace with enthusiasm and confidence."