Inside Hadassah: Israel, from Strength to Strength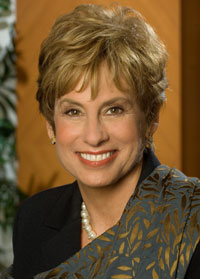 Geographically, Israel is a small country, often compared in size to New Jersey. But what the Jewish state lacks in square miles it more than makes up for in entrepreneurial, academic, medical and clinical achievement. And Hadassah has been part of that history of excellence for 100 years—and counting.
In this issue, we share exciting news about a stem-cell technology in Phase I/II trials at Hadassah Hospital, a treatment that might some day cure devastating neurodegenerative diseases such as ALS and Parkinson's; the latest from Hadassah College Jerusalem, now the first Israeli institution of higher education to be tapped by the European Union to lead a multinational scientific project; and a new initiative to build bridges among dental health professionals around the world, based on a Hadassah model.
May we continue to go from strength to strength today, tomorrow and into our next century of excellence.
At the Forefront of International Research
For the first time ever, an Israeli college has been tapped to lead a multinational scientific project funded by the European Union. The institution? Hadassah College Jerusalem.
The Joint Management Authority of the European Neighbourhood and Partnership Instrument awarded HCJ 2 million euros to shepherd the BioXplore project, in partnership with the Biodiversity and Environmental Research Center of the Palestinian Authority, Leitat Technological Center in Spain and the Hellenic Regional Development Center in Greece. Rutgers University in New Jersey and North Carolina State University will also participate.
Professor Bertold Fridlender, director of HCJ's Biotechnology Department, is the driving force behind the project. "The goal of [BioXplore] is to identify endemic plants from the Mediterranean area," he explained, "which contain compounds that may be valuable for products such as pharmaceuticals, food additives, cosmetics and others. This collaborative research will promote social and financial developments in the Mediterranean Sea Basin Area."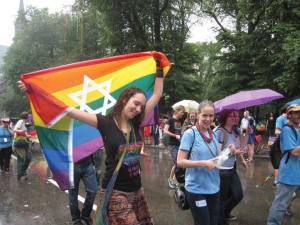 Hadassah Foundation Annual Grant Recipients
The Hadassah Foundation, which seeks to augment the work of Hadassah by improving the status, health and well-being of women and girls in the United States and Israel, has awarded grants this year totaling $284,000.
In Israel, grants were awarded to Bar-Ilan University's Rackman Center for the Advancement of Women's Status, the Center for Jewish-Arab Economic Development, the Center for Women's Justice, Economic Empowerment for Women in Israel, Itach, IT Works, Negev Institute, Olim BeYachad, Shatil, Supportive Community, Women's Spirit and Yedid.
The Hadassah Foundation is also one of 17 American women's philanthropy funds contributing to the new Jewish Women's Collaborative to focus on issues pertaining to women in Israeli society.
In the United States, the Hadassah Foundation announced grants to Avodah, the Jewish Orthodox Feminist Alliance, Jewish Women International, Keshet, Moving Traditions and Shalom Bayit.
"We are honored and delighted to support worthy women's causes in the United States and Israel," said Donna Gerson, newly elected foundation board chair. "Hadassah has always stood for women's rights, education and empowerment. Our foundation follows this tradition with our philanthropic mission, and we look forward to continuing to support the world-changing work of these phenomenal organizations."
Since 2000, the Hadassah Foundation has awarded $5.7 million to 60 nonprofit organizations.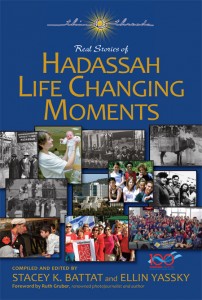 Hadassah Stories
To commemorate Hadassah's Centennial, Kiwi publishing in partnership with Hadassah's Centennial Committee has created the commemorative book Thin Threads: Real Stories of Hadassah Life Changing Moments. Hadassah members submitted funny, poignant and surprising stories: a tale of a bat mitzva donating thousands of dollars to Hadassah, a teenager rescued from the scourge of Hitler thanks to Youth Aliyah, young Americans and Israelis whose lives were saved at Hadassah Hospital. Renowned photojournalist and author Ruth Gruber wrote the collection's foreword.
The $29.95 hardcover edition will be available soon; a Collector's Edition—leather bound and signed by National President Marcie Natan—will sell for $180. Preorder at www.hadassahstories.com or by calling 203-295-0370, ext. 4. Hadassah units will also sell the books.
Hadassah will receive royalty payments from Kiwi publishing equal to 50 percent of the net proceeds for each book sold.
Major Clinical Trial at Hadassah Hospital
The Hadassah Medical Center is currently playing host to a Phase I/II clinical trial of the new stem-cell technology NurOwn, developed by BrainStorm Cell Therapeutics of Petah Tikva. The trial, led by Dr. Dimitrios Karussis of Hadassah's Department of Neurology, is testing NurOwn as a therapy for patients suffering from ALS, also known as Lou Gehrig's disease.
Initial data of the safety trials show no significant side effects. In addition, according to Dr. Karussis, follow-up with patients treated with NurOwn "show indications of beneficial clinical effects, such as improvement in breathing and swallowing ability as well as in muscular power."
BrainStorm believes that NurOwn also could be used for those suffering with Huntington's Disease and various other neurodegenerative diseases, such as Parkinson's and Multiple Sclerosis. Dr. Karussis adds, "This may represent the biggest hope in this field of degenerative diseases…."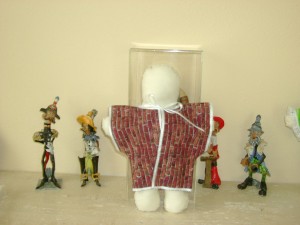 Dolls of Healing and Caring
The Aviva Chapter in San Diego has been making dolls for pediatric patients at Hadassah Hospital since 2009. A year later, member Rose Greenberg had the idea to expand the doll making and distribution locally. The chapter now runs the Adopt a Doll Project (www.adoptadoll.net), which sends dolls to pediatric and emergency room patients at Rady Children's Hospital San Diego. Recently, the chapter joined forces with Jewish Family Service at Temple Adat Shalom, forming the Aviva Hadassah Stuffing Friendship Circle.
The dolls are made of nonallergenic muslin with no features, just a generic body that the children decorate at the hospital. Additionally, children who are too frightened to speak or have a language barrier can use the dolls to communicate to the nurse or doctor by pointing and mimicking.
Building Dental Bridges to Peace
Inspired by Hadassah's groundbreaking initiatives, a new alliance has brought together dental professionals from around the world. In August, representatives of 41 dental schools and organizations, hailing from 16 different countries, signed a charter to create The Alliance for Oral Health Across Borders (https://alliancefororalhealthacrossborders.org). The signatories—who met in Philadelphia at the invitation of the dean of Temple University's Kornberg School of Dentistry, Dr. Amid Ismail—are committed to building bridges among dental and health professionals around the world, particularly in areas of conflict.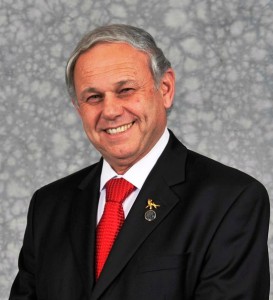 "It is a natural area of collaboration, because dental medicine is a profession where everyone speaks the same language," says Dr. Adam Stabholz, dean of the Hebrew University–Hadassah School of Dental Medicine. "It is easy to sit down and do procedures together, despite national or political differences." Among its goals, the alliance seeks to promote international collaborative dental research. In fact, alliance members hail from as far as Kuwait, Tanzania, Thailand, Japan, Canada and Bulgaria.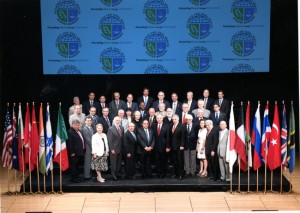 "It's an exciting opportunity," says Dr. Bruce Donoff, dean of Harvard School of Dental Medicine, one of the founding members of the alliance. "We hope to develop leadership and advocacy programs to promote peace through oral health, as well as providing dental students with educational opportunities for exchange."
The alliance was inspired by the D. Walter Cohen Middle East Center for Dental Education; since 1997, the center has initiated scientific research projects and six-week training programs in Israel for dentists from the Palestinian Authority, Cyprus, Turkey, Jordan, Egypt and Morocco. Dr. Cohen is a longtime board member of the Hadassah Medical Organization.
"It is truly based on the Hadassah model of care—Jews and Arabs [working together] in the same place," says Dr. Donoff, who led three Combined Jewish Philanthropies/Hadassah solidarity missions to Israel during the intifada.
A longstanding collaboration between the schools of dental medicine at the Hadassah Medical Center and Al-Quds University in East Jerusalem has created improved understanding among Israeli and Palestinian dental professionals. Recently, the first Al-Quds dental students completed three-year residencies at Hadassah in specialized fields of dental medicine and endodontics and have returned to the Palestinian Authority to bring their skills to the population there.
"Stanley Bergman, chairman and CEO at Henry Schein, Inc. (a medical supply company), heard about this collaboration between the two schools and said we have to tell the world," explains Dr. Stabholz, of the origins of the new alliance. "He said we have to tell people how we work together as neighbors."
According to Dr. Stabholz, the Alliance for Oral Health Across Borders is planning its next meeting in Rome in July. Alliance members will attend and receive training in dialogue and conflict resolution. "Israeli and Palestinian students will be invited, and also students from India and Pakistan," he notes. "Discussions will focus on where else in the world we can bring this valuable initiative."
The alliance has also conducted a survey of participants to determine the strengths in research and teaching of each represented institution as well as areas in which they could use further support. "Once this is put together, everyone will be able to see what collaborations will be possible under the alliance," says Dr. Stabholz.
The Hebrew University–Hadassah School of Dental Medicine was founded in 1953 with the support of the Alpha Omega Fraternity.