Brief Reviews: Movie Nights
FILMs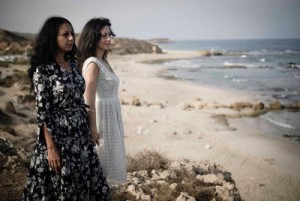 My Lovely Sister
Dipping into tales told by his Moroccan grandmother, director Marco Carmel conjures a magical realist tale of sibling rivalry that crosses the barrier between life and death. Many things stand between Rahma and her love for her younger sister, Marie—their mother's affection for one but not the other; Marie's marriage to an Arab; the longtime passion Rahma's husband has held not for Rahma but for Marie—but even decades of suspicion and mistrust can't undo their bond. Superb performances won Ophir Awards for Evelin Hagoel as Rahma and Reymond Amsalem as Marie (www.israelifilms.com). —Judith Gelman Myers

Besa: The Promise
Among Albanians, according to Rachel Goslins' feature-length documentary, sheltering strangers is a "righteous promise"—a besa. Her elegantly produced film traces the efforts of Rexhep Hoxha, the Muslim owner of a small toy shop in Tirana, Albania, to return three prayer books to their owners, descendants of the Bulgarian Jewish family that Hoxha's father saved from the Nazis. Other Holocaust survivors' stories distract from the main narrative, though the theme of Muslims saving Jews is powerful. The film features portraits of both Jews and Albanians by American photographer Norman Gershman and music by Philip Glass. JWM Productions (www.jwmprods.com). —Renata Polt
The Day I Saw Your Heart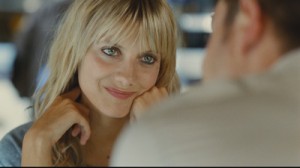 Is a pig's heart valve kosher? That's one of the problems facing Eli, the 60-year-old father of two grown daughters and father-to-be of another child by his second wife. In this nominally Jewish French comedy, all the characters are angry at each other; and several, notably 27-year-old Justine (Mélanie Laurent), an X-ray technician and aspiring artist, are brats. Sporadically funny, this contemporary family film lacks enough plausible characters and motivations to be compelling. Mubi Film (www.mubi.com). —R.P.

The Exchange
Eran Kolirin (The Band's Visit) has created a puzzling film of existential urban angst. In an anonymous Israeli city, Oded, a young physics professor and doctoral candidate, goes to work, comes home, makes love to his wife, Tami, and then starts the process over again. Until he doesn't: He skips work; spends the night in the apartment building's air raid shelter when he's told Tami he's going to a conference; shouts in the street. Tami, a recently graduated (and unemployed) architect, might have been a more appealing central character than the affectless Oded. July August Productions (www.july-august.com). —R.P.
DVDs
History's Ultimate Nomads: A Three-Part Series—Spain, Portugal, Brasil
Rarely do documentaries about the exiles from Spain and Portugal refer to the modern places these countries have become without their Jews. Three half-hour segments focus on a variety of cities throughout the Iberian Peninsula, as well as Brazil, featuring interviews with experts in local historical detail along with clips of local residents, one of whom thought the Arabs kicked the Jews out of Spain because they got into a fight. Ruth Diskin Films (www.ruthfilms.com). —J.G.M.
God's Fiddler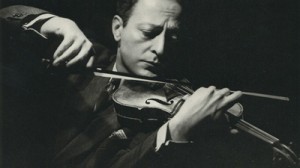 The only film biography of the great Jascha Heifetz portrays him as a warm, fun-loving prodigy who relied on his enormous talent and Russian musical education until a single bad review provoked him to become the perfectionist who set new standards for technical mastery of the violin. Home movies shot by Heifetz, interviews with musical greats and intimates as well as concert footage reveal a man who poured his passion into every note he played. Directed by Peter Rosen. Peter Rosen Productions (www.peterrosenproductions.com). —J.G.M.

Last Jews of Libya
Ironies abound in this memoirs-based documentary about the final days of the millennia-old Jewish community in Libya, as told through the eyes of the Roumani family. With charm, grace, humor and resolve, they relate their impressions of Israel ("I'd never seen an Ashkenazi Jew before") and what it was like to be homeless in one's own land, turning hopeful eyes first to the Italians, British and, finally, the Americans to save them from neighbors turned hostile by Arab pan-nationalism. Directed by Vivienne Roumani-Denn and narrated by Isabella Rossellini. Lion Tree Productions (https://lastjewsoflibya.com; www.brandeis.edu). —J.G.M.