Brief Reviews: Trips of Nostalgia and Tales of Survival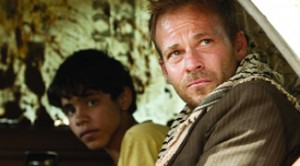 FILMS
Zaytoun
An odd-couple road movie is mixed with Middle East politics as Fahed, a Palestinian boy from a Lebanese refugee camp longing to plant an olive tree at his ancestral home, joins up with Yoni, a downed Israeli fighter pilot, to cross into Israel. Director Eran Riklis tries to meld action and humor with an upbeat message, not always successfully. Bedlam Productions (www.bedlamproductions.co.uk). —Tom Tugend

Yossi
Ten years after his film Yossi & Jagger on the love affair between two male Israeli Army officers, director Eytan Fox reconnects with Yossi, now a cardiologist. Still grieving over Jagger's death, Yossi is a workaholic, rebuffing new relationships. He reawakens when he meets a young soldier who represents a new generation that has come out of the closet. Not as compelling as its predecessor, but with a strong performance by Ohad Knoller. Strand Releasing (www.strandreleasing.com). —T.T.

Punk Jews
Saul Sudin and Evan Kleinman's documentary follows New York Jews who express themselves religiously, artistically—and unconventionally. A Hasidic punk rock band, weekly cholent gatherings for ex-Orthodox misfits, secular Yiddish street performers and an African-American Jewish rapper are "Punk Jews" because they push boundaries. Adon Olam Productions (www.punkjews.com). —Sara Trappler Spielman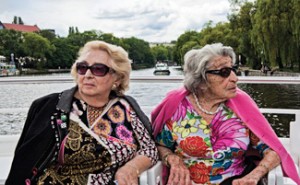 Oma & Bella
In this delectable documentary, director Alexa Karolinski captures her grandmother's heart through her kitchen. Oma and Bella are widows and friends living together in Berlin, taking outings and cooking dishes from childhood like jellied calves foot, stuffed cabbage, fruit compote and cheese blintzes. As pots boil, they share stories, Yiddish songs, photographs and memories from before and during the Holocaust, along with happy times spent after the war raising young families. Oscilloscope (www.oscilloscope.net). —S.T.S.
The Matchmaker
Set in picturesque yet seedy Haifa during the summer of 1968, Avi Nesher's film combines a traditional coming-of-age story with echoes of the Six-Day War and the romance—bittersweet as it is—between Holocaust survivors. Teenaged Arik falls in love with his best friend's cousin and also busies himself with a summer job as a detective for the matchmaker Yankele Bride, who runs a sideline in smuggled goods. Menemsha Films (www.menemshafilms.com). —Renata Polt

Just 45 Minutes From Broadway
A Seder brings together the theatrical Isaacs family: daughter Betsy and her fiancé; George, the father, reminiscing about the Yiddish theater; New Age-y mother, Vivienne; and annoying daughter Pandora, agonizing over a romantic breakup. There is plenty of hysteria in this filmed version of Henry Jaglom's play. The Rainbow Film Co. (https://just45minutesfrombroadway.com). —R.P.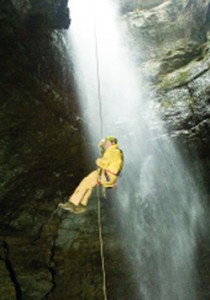 No Place on Earth
For nearly 18 months, 38 Ukrainian Jews hid from the Nazis in a vast subterranean cave. Director Janet Tobias tells their story through interviews and reenactments, but what astounds the most is not the tale itself but the sweetness—a transparency of spirit—with which these octogenarians recount their ordeal. As they recall their deeply personal stories, the love for family and friends that helped them survive underground shimmers in their eyes. Magnolia Pictures (www.magnoliapictures.com). —Judith Gelman Myers

EXHIBIT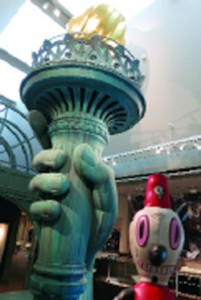 Gary Baseman: The Door Is Always Open
The fantastical world of Gary Baseman, illustrator, animator, toy designer and cover artist for The New Yorker and Rolling Stone, comes to life in some 300 works in the first major museum survey of his prolific output. The show's five subsets simulate the Los Angeles home where Baseman grew up with his Holocaust-survivor parents, with the bedroom, for instance, as the site of dreams and nightmares. Through August 18 at the Skirball Cultural Center, Los Angeles (www.skirball.org). —T.T.
DVD
Dear Uncle Adolf: The Germans and Their Fuehrer
Based on a cache of some 100,000 letters to Hitler from private German citizens during the 12-year Nazi reign, this documentary had been hidden by the Russians. The missives are effusive in their fervent love and admiration and include some pathetic pleas from German Jews protesting their devotion to the Fatherland. After the German defeat at Stalingrad in 1943, the flow of notes declines markedly in number and enthusiasm. First Run Features (www.firstrunfeatures.com). —T.T.
Web Sighting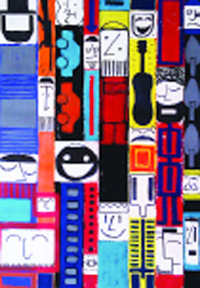 With information on arts happenings—from exhibit reviews to art salon activities—and resources for working artists, Jewish Art Now, www.jewishartnow.com, provides an inside view of the Jewish creative world. Husband and wife team Elke Reva and Saul Sudin conceived of the site as "a central portal for the convergence of Judaism and contemporary art" that includes artists from the full spectrum of Judaic expression—ultra-Orthodox to secular—working in a variety of media. The site's shop includes new works such as People of Jerusalem Revisited III by Buenos Aires-born Noaj Sauer. —Leah F. Finkelshteyn
EXHIBIT

As It Were… So to Speak: A Museum Collection in Dialogue with Barbara Bloom
This ambitious and thought-provoking project by artist Barbara Bloom reimagines 276 objects from the New York Jewish Museum's collection by positioning ceremonial art in display cases resembling furniture, accompanied by literary excerpts of historical "guests" conversing in the old rooms of the former Warburg mansion. At the gallery entrance audio voices are heard arguing and portraits with only eyes are viewed, reminding visitors of the Talmudic-like discourse taking place within "the home."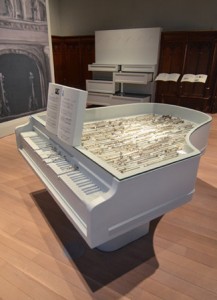 In the first room a couch featuring clocks reflect the meaning of time with passages nearby from Marcel Proust and Albert Einstein; a piano with Torah pointers as strings for the keys evoke a written description of a tennis match between music giants George Gershwin and Arnold Schoenberg; and havdala silver spice containers reflected on windows explores the senses, quoting famous people who have experienced synesthesia, such as Marilyn Monroe and Jimi Hendrix.
A library contains miniature Hebrew books embedded inside secular hollow books on its shelves; nearby a desk with a computer encourages users to search for ideas on a website that includes 1,000 texts (designed by Chris Mann and Sepand Ansari and launched for the exhibition.) Themes of love are explored in a bed made of marriage and divorce contracts with text from the Song of Songs, a song by Leonard Cohen and quote by Lou Andreas-Salome'; implications of gift-giving in a psychoanalyst's room filled with Freudian gifts, such as Freud's silver cigar box, a Roman ring from his antiquities collection and his daughter Anna's ivory letter opener.
In the dining room is a table set beautifully with twelve wine cups from assorted countries and centuries with identical ones hanging overhead on a chandelier (derived from the painting Friday Evening by Austrian artist Isidor Kaufmann displayed nearby), as a tribute to the various ways cultures celebrate life's occasions. Near the fireplace is a smaller table with games, cards and dice spanning eras where four unusual players are thought to be involved, creating a dialogue defying time and space.
Through August 4 at The Jewish Museum, New York (212-423-3200.) –Sara Trappler Spielman