A New Jewish Encyclopedia for All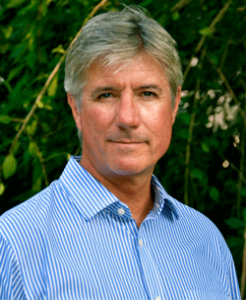 A panoramic view of Jewish culture through the ages and a deeply personal perspective of the way in which how one family relates to what it considers the binding nature of Jewish texts—these are part of a growing library published by the Posen Foundation.
The first of a projected 10-volume encyclopedic work, The Posen Library of Jewish Culture and Civilization, was published by Yale University Press in November 2012. Deborah Dash Moore, professor of history at the University of Michigan, and Nurith Gertz, an Israeli professor emerita of Hebrew literature and film, coedited the inaugural 1,000-page volume, which focuses on 1973-2005 and incorporates selections from Judy Blume, Wendy Wasserstein and Cynthia Ozick among many others.
"We've looked for the best and most representative examples of every kind of Jewish culture—including the historical, philosophical, religious, literary, folkloric and artistic—through primary documents, texts and visual images," says James E. Young, editor-in-chief. "We're showing there is a coherent, if widely heterogeneous, Jewish culture that is continuous and integrated, pluralistic and inclusive."
The Posen Library also emphasizes Jewish contributions to different national cultures.
Award-winning Israeli novelist Amos Oz and his daughter, Fanya Oz-Salzberger, a historian at the University of Haifa, wrote the companion volume, Jews and Words.
British businessman-turned-philanthropist Felix Posen established the foundation and its library to catalog, preserve and share Jewish culture from around the world, from biblical to contemporary times.
The Posen Library will move back in time to the Second Millennium B.C.E., notes Young, Distinguished University Professor of English and Judaic Studies at the University of Massachusetts, Amherst. Publication of all the volumes is expected by 2015.
The decade-old Posen Foundation awards fellowships, hosts public events and supports Jewish scholarship in modern Jewish history and culture. Its library had been "in the works" even longer, according to Jesse Tisch, director of the foundation's New York office.
The Posen Foundation's perspective is that Judaism is a civilization that includes language and literature, culture, thought, art, as well as religious texts. "This is an ecumenical approach," he says.
The 120 scholars chosen to work on the Posen Library of Jewish Culture and Civilization were chosen for their expertise and diversity—they include men and women, secular and religious, Israeli and diasporic.
Though the foundation previously published two books related to Jewish secularism, Tisch emphasizes that "the Posen Library is not an anthology of secular Jewish culture, but of all Jewish culture."
True to its mission of accessibility to Jewish learning, the foundation will make The Posen Library of Jewish Culture and Civilization available to the public through an online, searchable database next spring. To preregister, visit www.posenlibrary.com.