Briefs: San Francisco, Here I Come
Nicky's Family
Nicky is Sir Nicholas Winton and his family consists of 669 mostly Jewish children (and their children), who, mainly through his efforts, were spirited out of German-occupied Czechoslovakia shortly before the outbreak of World War II and placed with families in England. Dubbed the "British Schindler" and hale at 104, Winton stars in his story, transferred to screen by director Matej Minac using archival footage and reenactments. Menemsha Films (www.meneshafilms.com). —Tom Tugend
Ballad of the Weeping Spring
First we had the seven samurai; now we have the Mizrachi nine. Their mission: to assemble an orchestra to play the eponymous ballad for its dying composer. Sometimes the humor in this amiable feature is so deadpan it is hard to discern, but the music, composed by Mark Eliyahu (who studied the saz in Greece, then the kamancheh in Azerbaijan), is captivating enough to carry the film through its occasional, but forgivable, clichés. Directed by Benny Torato. Israeli Films (www.israelifilms.co.il). —Judith Gelman Myers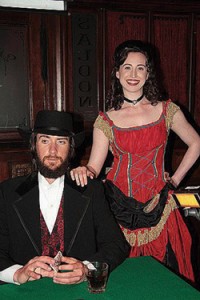 American Jerusalem: Jews and the Making of San Francisco
The best-known Jew of Gold Rush-era San Francisco is, of course, Levi Strauss. Marc Shaffer's entertainingly informative documentary demonstrates, however, that many Jews "were present at the creation…." Old World distinctions disappeared and Jews (mostly Bavarian-born) participated in political, social, artistic and philanthropic life. Without ignoring feuding congregations and discrimination against Eastern European Jews, the film, using animation and historical footage, vividly relates the city's early Jewish story. Actual Films/Switchback Films (www.americanjerusalem.com). —Renata Polt

Before and After Dinner with Andre
We know Andre Gregory from My Dinner with Andre, but his impact on American arts comes from his work as a theater director who impelled both actor and audience to question themselves and their world. Director Cindy Kleine shares Gregory's painful secret: His father, who was a Jewish businessman in Europe, may have colluded with the Nazis. Gregory's artistic raison d'être, a revolt against this man, is beautifully explored. Cinema Guild (https://beforeandafterdinner.com). —J.G.M.
EXHIBITS
Danny Kaye and Sylvia Fine: Two Kids from Brooklyn
Zany, multitalented Danny Kaye performed in the Catskill borscht belt before starring in radio, films and television. He and Sylvia Fine, a songwriter, married in 1940. A major influence on his career, she wrote songs for him. The exhibition includes music holographs, typed lyric sheets, performance material, scripts, correspondence, business papers, photographs, programs, recordings and videos. Through February 15, 2014, in the Library of Congress Ira Gershwin Gallery in Los Angeles (www.loc.gov/kayefine). —Shirley Moskow
Passages Through the Fire: Jews and the American Civil War
To mark the 150th anniversary of the conflict, this exhibit examines the role of American Jews with an emphasis on the Baltimore and Maryland experience. Through personal items like diaries, letters and photographs, the display tells of Jewish participation in the war for the North and the South and includes pronouncements for and against slavery. The core of the exhibit is imported from New York, where it originated at Yeshiva University Museum. From October 13 to February 27, 2014, at the Jewish Museum of Maryland (www.jewishmuseummd.org). —Barbara Pash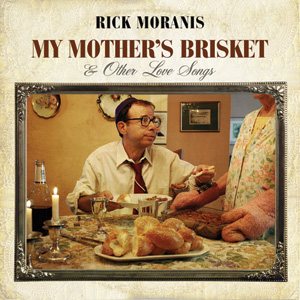 RECORDING
My Mother's Brisket & Other Love Songs
Actor Rick Moranis (Honey, I Shrunk the Kids) is back, but this time with a Jewish comedy musical album: The 13 schmaltzy tunes kibitz about everything from adult bar mitzvas, blogging and dating to the eponymous Shabbos brisket. Digital and on disc from Warner Bros. Records/LoudMouth (www.rickmoranis.com). —Amy Klein
Web Sighting
Etsy, www.etsy.com, is well-known to those looking for unique items, from jewelry to housewares. And it follows that the world's largest online crafts retailer has a thriving Israel contingent. Search "Israel" on www.etsy.com/teams for teams (vendor groups) from the Jewish state, such as the over-1,000-member Etsy Israel, and preview lists of Israeli crafters as well as read about trends and new offerings. —Leah F. Finkelshteyn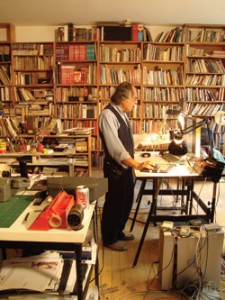 DVD
The Art of Spiegelman
"Disaster is my muse," Art Spiegelman confesses at the end of this riveting documentary that sheds light not only on his artistic process but also on artistic sublimation in general. Magnetized by his first view of MAD magazine, Spiegelman leaped with both feet into the world of underground comics and emerged with a Pulitzer Prize for Maus and a decade's worth of New Yorker covers, including the devastating black-on-black Twin Towers, which he codesigned with his wife, Françoise Mouly. He narrates his journey with wry wit and candor, including his reaction to being invited to a "second-generation singles night." ("What's your pickup line," he quips. "What camp were your parents in?"). Directed by Clara Kuperberg and Joelle Oosterlinck. Wichita Films (www.wichitafilms.com). —J.G.M.
THEATER
Soul Doctor
Shlomo Carlbach went from Talmud scholar to pioneer troubadour. Director Daniel S. Wise evokes his unique outreach to Jews at Berkeley but needs more of his complexity. The heartfelt show catches fire when Eric Anderson bursts into signature numbers like "Am Yisrael Chai," and Amber Iman soars as his musical soulmate Nina Simone. Open-ended run at Circle in the Square on Broadway (https://souldoctorbroadway.com). —Jules Becker