Cut & Post: Israeli Cookbooks and Jewish Whisky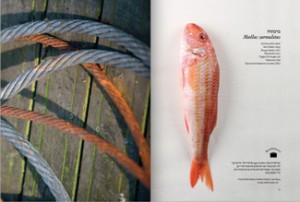 French Honor for Israeli Cookbook
There is only one Israeli restaurant that boasts a ranking on Les Grandes Tables du Monde, an esteemed French list of the best 158 restaurants around the world. That restaurant is Mul-Yam, the (nonkosher) bastion of seafood located in Tel Aviv's port, a sought-after and very high-priced dining experience for the city's financial and food elite.
Now, Mul-Yam's owner and chef, Shalom Maharovsky and Yoram Nitzan respectively, can claim a second prestigious French nod after winning this year's Gourmand World Cookbook award in the fish and seafood category for the art-cookbook, Mul-Yam Seafoodpedia (à point books; https://apointbooks.com), the first Israeli book to earn what is often dubbed "the Oscars of cookbooks." The tome, half marine life encyclopedia—everything from treyf scallops, crabs and razor clams to tuna, smelt, grouper and snapper—and half recipe collection, is a gorgeously photographed record of the seafood that teems "across the sea" (mul yam in Hebrew).
The stunning, almost microscopically close-up photographs of marine specimens were shot by Clay McLachlan; the book was edited and designed by Dan Alexander and Yair Yosefi, founders of à point books. First published in Hebrew, Seafoodpedia should be available in English by the end of the year. —Libby Barnea
Genetic Diseases: What Jews Need to Know
The Program for Jewish Genetic Health of Yeshiva University and Albert Einstein College of Medicine in New York has launched an online portal to provide accessible and effective learning about the range of Jewish genetic diseases. GeneSights (www.genesights.com) is organized by lesson, each one thoroughly detailing specifics about the disease as well as implications for Jews through information from leading medical experts.
The first lesson was on hereditary breast and ovarian cancer and the BRCA1 and BRCA2 mutations. Expect new lessons every two months, including one on Crohn's disease and ulcerative colitis (both are more prevalent in Ashkenazim). Other topics will include pre-implantation genetic diagnosis for diseases such as Tay-Sachs and ailments more common in the Sefardic population. —L.B.
Whisky, with a Jewish Twist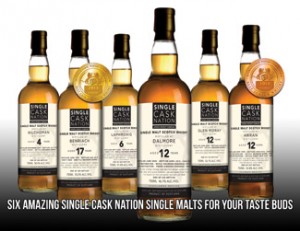 When the Jewish Whisky Company first began hosting tasting events in New York, cofounder Joshua Hatton was reminded of "Kiddush clubs" often held after synagogue services.
"People are talking, reading, kibitzing—with bottles of whisky on the tables," he says. Undoubtedly, Hatton asserts, "whisky has become part of Jewish culture."
The Jewish Whisky Company (866-883-7528; https://singlecasknation.com) is an independent bottler of mature whisky, which it sells to the members of Single Cask Nation. While you don't have to be Jewish to join (only 40 percent of members self-identify as Jewish), Hatton points out that the business caters to the seasonal and dietary considerations of its Jewish clients.
The nascent company made headlines last year when it hosted its first Whisky Jewbilee (https://whiskyjewbilee.com) event in New York, in reaction to a larger whisky-lovers event being scheduled on Shabbat. The second Jewbilee was held in early October in both New York and Westchester County, and Hatton plans to make it an annual event as well as expand to the West Coast. —Rachel Schwartzberg
Art as Lifeline to Mind and Memory
Despite deteriorating memory and the loss of basic social skills, people suffering with dementia can continue to appreciate art. Michal Herz, from EMDA (https://emda.netmaster.co.il), the Alzheimer's Association of Israel, says that exploring art on a routine basis can open new windows into the hearts, minds and souls of people affected by this condition.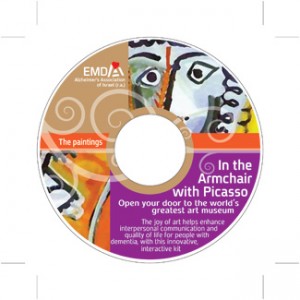 Inspired by Meet Me at the MOMA, Museum of Modern Art tours in New York, EMDA has created the world's first virtual museum trip for people with dementia. The kit, called In the Armchair with Picasso, uses large poster board prints of familiar scenes by famous painters. On the back of the prints are EMDA-researched and tested exploratory questions that caregivers and loved ones can use as an outlet for stimulation and therapy.
The art kit, which is now used widely in Israel both at home and at nursing centers, costs about $50 for 50 prints—all chosen to reflect a normative life, where art can meet time before and beyond memory loss. —Karin Kloosterman
A Jewish Anchor in Alaska
Hardy Jewish adventurers and entrepreneurs are spotlighted in the Alaska Jewish Museum (www.alaskajewishmuseum.com), which celebrated its grand opening in July. The new museum in Anchorage chronicles Jewish contributions to Alaskan life.
Although Jews first settled in the area as fur traders during Russian colonization, it took Jewish merchants to jump-start the 19th-century Gold Rush. Despite frigid temperatures, difficulty procuring kosher food and odd sunset prayer times, many prospered as merchants and outfitters. Anchorage's first mayor was the Jewish Leopold David; other Jewish mayors, judges and legislators followed. Five Alaskan mountains are even named for Jews. The museum's first exhibit, "On the Wings of Eagles: The Alaska Contribution to Operation Magic Carpet," honors the role of Alaska Airlines in transporting 50,000 Jews from Yemen to Israel between 1948 and 1950.
At the opening, attended by Anchorage Mayor Dan Sullivan and government officials, 95-year-old Sam Silver and 86-year-old Elgen Long, pilots on that mission, spoke of the experience.
Curator Leslie Fried says that every participating pilot she's contacted has said, "This was the most important thing I've done in my life." —Molly Arost Staub
Yale senior Micah Hendler, a member of the university's fabled Whiffenpoofs a cappella singing group, was graduating and looking for a second act. He found it in Jerusalem, where he established a one-of-a-kind choir. The 30 teenage boys and girls in the Jerusalem Youth Chorus (www.jerusalemyouthchorus.org) include both Jewish Israelis and Palestinian Arabs, and their time together is spent half in afterschool practice and performance and half in coexistence dialogue sessions run by a trained facilitator.
Now in its second year, the high point for the group (above, with Hendler conducting) was being invited to sing backup on two songs for a new peace album by Israeli performer David Broza. Even more thrilling: recording a music video with YouTube sensation—and Hendler's old Yale singing buddy—Sam Tsui, who regularly gets millions of hits for his Internet-only pop covers.
Hendler, who majored in music and international studies, conceived of the chorus after attending Seeds of Peace summer camp. He is convinced that enabling teenagers who would ordinarily never meet to sing together can be transformative.
"Communities created through music have a special bond not found in a random group of friends," he says. His motto: "At all times, you should be listening." —Brian Blum