Cut & Post: From Vacation Dining to Amar'e Stoudemire in Israel
Twirl your fork in an authentic bowl of linguini or double dip some pita in traditional hummus. The latest trend in the foodie world helps hungry travelers avoid tourist traps and instead dine with locals who enjoy opening their kitchens and dining rooms to new friends.
Two Israeli startups—EatWith.com and HomeDine.com—are behind the social foodie community phenomenon. Both Web sites count global audiences on every continent.
EatWith connects hosts craving to share their cooking and culture with travelers. HomeDine gives home chefs a place to fine-tune their culinary wizardry. (Read the chef profiles to determine if the meal will be kosher.)
"Usually, you walk around with a guidebook and go where all the tourists go," says Guy Michlin, cofounder of EatWith. "The best way to enrich your connection to a place is to interact with real people in their own private spaces."
"We want to offer that chance for people to go somewhere and learn about culture and food from real people," says Alex Kane of HomeDine.
With online communities covering nearly every facet of life—apartment rentals, couch surfing, car shares—it made sense that social media and food would be an ultimate pairing.
"The restaurant is old news," says Michlin. "This is the cool and new thing to do." —Milly Ada Abraham
Where Do Jewish Mommies Come From?
Ancestral Judaism and mitochondrial DNA have something definitional in common; they are passed down from mothers. A new study of the four major "founders" of the mitochondrial DNA of Ashkenazic Jews is therefore producing a notable result—that those four lines, which account for more than 80 percent of Ashkenazim today, did not originate in the Levant, but rather in Europe. Which means that those original "Jewish" women were Europeans who assimilated and converted into Judaism.
From the study published in the journal Nature Communications in October, "the great majority of Ashkenazi maternal lineages were not brought from the Levant, as commonly supposed, nor recruited in the Caucasus, as sometimes suggested, but assimilated within Europe. These results point to a significant role for the conversion of women in the formation of Ashkenazi communities, and provide the foundation for a detailed reconstruction of Ashkenazi genealogical history." (Study of the male side of Ashkenazic DNA does point to a Near Eastern foundation.)
The research was led by Martin Richards of the University of Huddersfield in England in conjunction with scientists from other countries. They tested mitochondrial genomes of 3,500 people from Europe, the Caucasus and the Near East. —Libby Barnea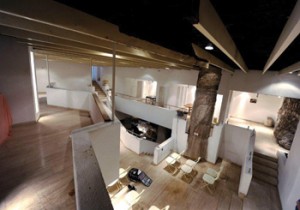 'The Hasmoneans—That's Us'
Miriam Siebenberg has taken up the work and passion of her late husband, Theo, who passed away three years ago. She is reopening their home—known as Siebenberg House—in the Old City of Jerusalem for tours.
Miriam Siebenberg probably did not know what she was getting into when she met Theo more than 50 years ago in Israel: He was a Belgian-born kid who fought in the War of Independence and lived in America and had big dreams for his life in the Holy Land.
After Jerusalem was liberated, he and his Tel Aviv bride bought a house in the Old City. And despite what the Israel Antiquities Authorities said, the headstrong Theo "suspected there was a house there from 2,000 years ago," said Miriam, 77. After 18 years of digging—paid for privately—he found his treasure: ancient dwellings dating back to the Hasmonean period, an aqueduct and a burial vault from the days of kings David and Solomon, two ritual baths and countless artifacts.
Asked about her continuing support of her husband's dream, she said, after all this time, it has become her mission, too: "I think in a place like this a person can feel the continuity of Jewish history. When someone talks about the Hasmoneans—that's us. We were here, we are here and we will always be here." For more information, visit the Siebenberg House on Facebook. —Amy Klein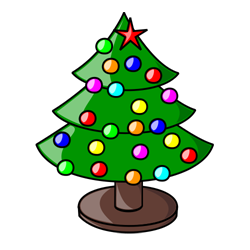 Jewish National Source for Christmas Trees in Israel
Where can one get a Christmas tree in Israel? From Keren Kayemeth LeIsrael (Jewish National Fund). Besides its forestation and ecological activities and research, for decades it has also been growing Arizona cedars for the holiday.
In just two years, these trees can reach nine feet. "We cut them low and they regenerate," said Andy Michelson, KKL-JNF's director of protocol and VIP ceremonies.
This sideline exists, Michelson said, "to brighten up the Christmas holiday" and to keep individuals from causing damage by cutting down trees themselves. About 1,000 trees are to be distributed this year.
Trees are grown at two locations—in the north and in the center of Israel—and distributed there to churches and monasteries (paid for by the Interior Ministry) and to embassies, consulates and foreign diplomats (paid for by the Foreign Ministry). Individuals pay about $20 per tree.
"Families come out…and choose the tree they want," Michelson said, "and a forest ranger comes and cuts it down for them." —Esther Hecht
The Ideal Age for Women
Are you one of those women who has turned 29, or 39, or even 49, year after year? Time to stop pretending. Turns out most women don't want to be that young after all. Leading online research firm Harris Interactive released its latest "perfect age" poll in September, and for women, the ideal age is 53 (for men it is 47). Ten years ago, women picked 41.
Age 53 makes sense, notes the company's senior vice president, Regina A. Corso. "There's really a sense that, 'This is my time, mine and my spouse's time,'" Corso said in an interview with Yahoo Shine after the results were published. "You're still working, probably at a decent point in your career, don't have kids at home anymore, and you can start doing what you want to do. Fifty-three is still young enough that you're healthy, you can travel and see the world and start crossing things off your bucket list."
It turns out that the ideal age wins bipartisan support among Republican and Democratic women, who both chose 53. But Independents claimed 46. —L.B.
'All in' for Judaism
NBA Knicks power forward Amar'e Stoudemire (above right, back-to-back with Israeli President Shimon Peres) may be getting physically fit for the current season—he's had chronic knee injuries since signing a $100-million deal to join the New York team in 2010—but he is also on track to heal his soul.
The 32-year-old basketball player practices Judaism, as he believes he is "Hebrew," he says, through his mother. He has kept kosher since his first visit to Israel three years ago, and after his trip last summer to help coach the Canadian Maccabiah team, he applied for citizenship. He is also part owner of the basketball club Hapoel Jerusalem.
The Florida native has said that he is not a religious person but he is spiritual. "I study Torah all the time," Stoudemire told the Jewish Telegraphic Agency. "We study the Tanakh. Our family celebrates all the High Holy Days. We're definitely all in, and we're Jewish."
Peppered throughout his Twitter account are phrases like "Laila Tov!" (good night), "Boker Tov" (good morning), "Todah" (thanks) and, every so often on a Friday afternoon, "Shabbat Shalom." —A.K.