Ancient Farm Unearthed in Israel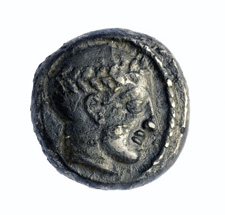 The recent discovery of the remains of a 2,300-year-old village outside Jerusalem sheds light on how ordinary people once lived in the Holy Land. The settlement consists of a few stone houses (probably single-family homes) each with several rooms and a courtyard. According to Irina Zilberbod, excavation director working for the Israel Antiquities Authority, the rooms were both residence and storage.
Domestic tasks were carried out in the courtyard; clay cooking pots and stone tools for grinding and milling were among the finds, as were ancient coins.
The discovery, about a 30-minutes' drive southwest of Jerusalem, occurred during the installation of a natural gas pipeline. The village is on a ridge overlooking the countryside, which still serves the same purpose as it did 2,000 years ago: It is an area set aside for the cultivation of orchards and vineyards. The village was abandoned about 200 years after it was built.
According to Jerusalem Regional Archaeologist Yuval Baruch, the village's demise "may be related to Herod's massive building projects in Jerusalem, particularly the construction of the Temple Mount, and the mass migration of villagers to the capital to work on these projects."