Germany for Jews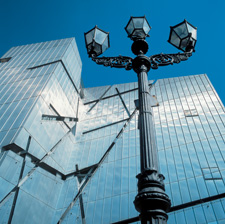 The new e-brochure Germany for the Jewish Traveler from the German National Tourist Board is packed with details about the life of the country's 200,000 Jews living in 64 towns and cities.
Learn about the 40,000 square Stolpersteine ("stumbling stones") cemented into sidewalks nationwide; Berlin's 2,700 concrete stelas that rise up to form its Holocaust Memorial; and the numerous Holocaust commemorative sites in places large and small. Ponder the past touring the concentration camps of Bergen-Belsen, Dachau and Sachsenhausen.
Explore the internationally renowned Jewish Museum Berlin, Frankfurt am Main's Judengasse Museum and Europe's oldest Jewish cemetery at Worms. Follow Jewish emigration routes at Hamburg's Ballinstadt Immigration Museum and Bremerhaven's German Emigration Center.
Photographs, maps and interactive links lead to information about the sites as well as Jewish community centers, synagogues, schools and kosher restaurants. Download at www.germany.travel/en/ebrochures.