Hadassah Magazine's Guide to Jewish Literature June/July 2014
Advertisement
A selection of books to entice any reader.
Sown In Tears
Russia, 1905 – During a time of unrest and attacks on Jews, Leah is left alone to protect her children, but life is complicated by the attentions of a Russian captain. Now Leah must search for the right path for herself and her family.
"Overall, a wonderfully plotted novel…" Kirkus Indies.
"Historical fiction with great depth,"S.F. Examiner.com.
"Seamlessly woven into a compelling tale,"Association of Jewish Libraries.
"Will grip you from the first sentence," ChickLit.com.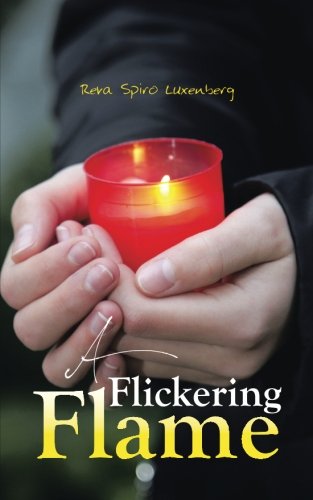 A Flickering Flame
An engrossing chronicle of the life of a brilliant Jewish man, from his infancy when he was abused, to when he becomes an impostor, and a pathological liar, to a time when his wife attempts to murder him with a .357 magnum.
Paperback, $17.96; e-book, $3.99. Order at Amazon.com and Barnes&Noble.com.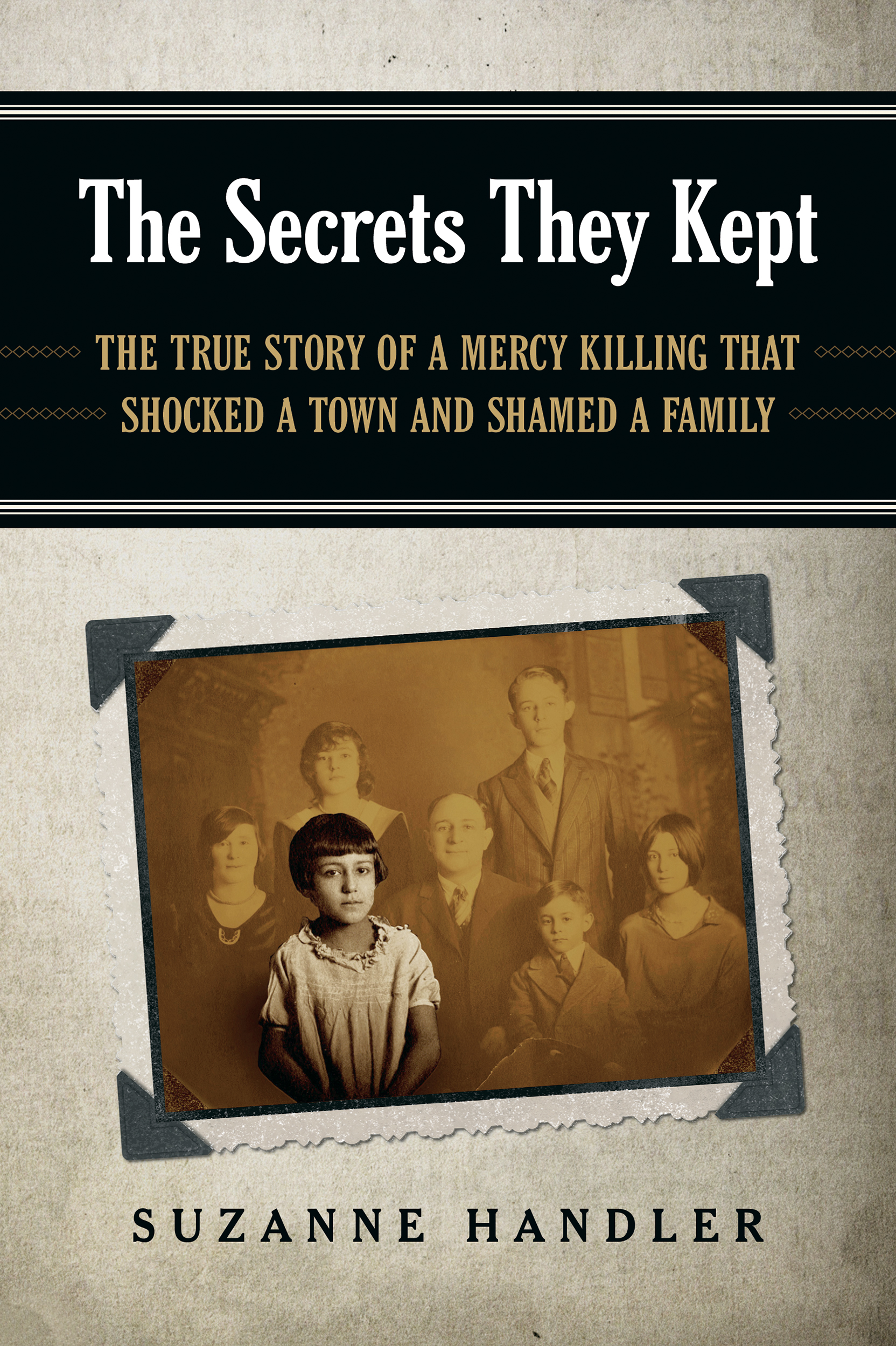 The Secrets They Kept: The True Story of a Mercy Killing that Shocked a Town and Shamed a Family
In 1937, a devoted father made the horrific decision to kill his mentally ill daughter rather than commit her to an insane asylum. Rich in details about depression-era Jews living in the West, this extraordinary memoir reveals family secrets kept hidden for decades. Newly revised. A book club favorite.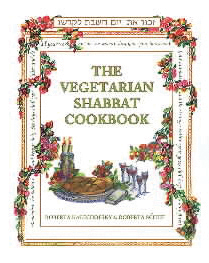 The Vegetarian Shabbat Cookbook
Celebrate Shabbat meatless and help reduce global warming by 1/7. Praised in Jewish Book World, Lilith, Tikkun, The Jewish Week and elsewhere.
250 pages, paperback, illustrated. $26.00 ($4.00 postage). Micah Publications, 255 Humphrey St., Marblehead, MA 01945. For further details: www.micahbooks.com.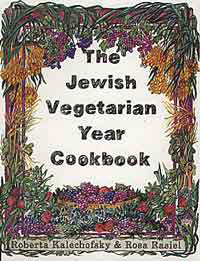 The Jewish Vegetarian Year Cookbook: Recipes for the Jewish Holidays
$18.95 ($4.00 postage). Micah Publications, 255 Humphrey St., Marblehead, MA 01945. For further details: www.micahbooks.com.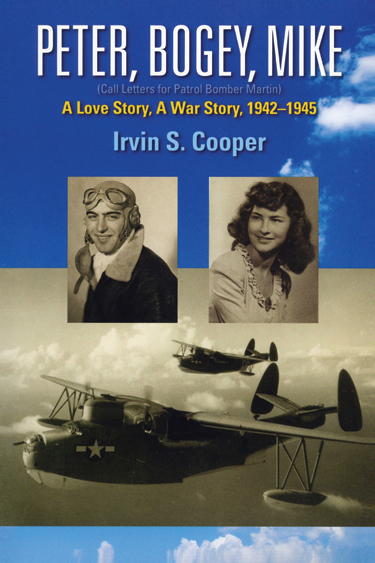 Peter, Bogey, Mike: A Love Story, A War Story, 1942-1945
They met in the first WWII blackout in Los Angeles. He joined the Naval Air Corps. They married and experienced their Jewish faith in the wartime South. He flew the Martin Mariner seaplane in combat against Japan and returned home to the GI Bill. He is now in his nineties, celebrating 70 years of marriage, and has vividly immortalized his tale in an engaging read: a love story, war story, 1942–1945.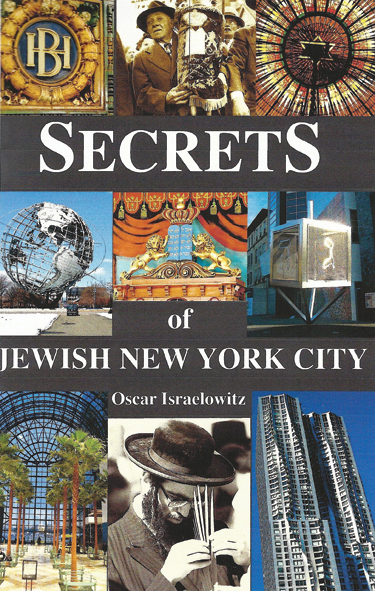 Secrets of Jewish New York City
Where is the Jewish Plymouth Rock? What Jewish connections are there to the Statue of Liberty, Empire State Building, the High Line? Where did Mel Brooks, Barbara Streisand, Judd Hirsch, Red Buttons, Simon and Garfunkel grow up? These, and hundreds of other questions, are answered in this new, fun and exhilarating book. There are gorgeous color photos of the great synagogues, museums and secret hide-a-ways in Manhattan, Brooklyn, Queens, the Bronx and Staten Island.
Soft cover, 226 glossy pages. $23.95 (plus $5.00 shipping). To order, call (718) 951-7072 or visit our website at www.israelowitzpublishing.com.Soft cover, 226 glossy pages. $23.95 (plus $5.00 shipping). To order, call (718) 951-7072 or visit our website at www.israelowitzpublishing.com.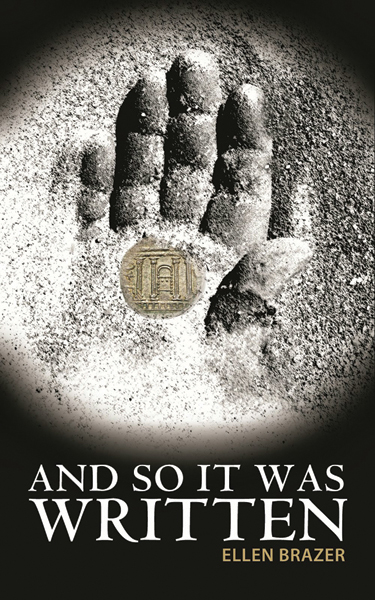 And So It Was Written
LOOKING FOR A SUMMER BOOK YOU CAN'T PUT DOWN? This bestselling author of Clouds Across the Sun takes you to a time in our history when the Jews defeat Rome and rule Israel. Meet the father of medicine, Galen, and fall in love with his daughter as you follow the lives of two sets of brothers in Israel and in Rome. Smell the spices, see the blood on the battlefields, rage with the injustice of brother against brother. This is a saga of courage, conquest, familial loyalty, honor and love—showing man at his best and his worst.
Available from Amazon.com, in print and all e-book formats.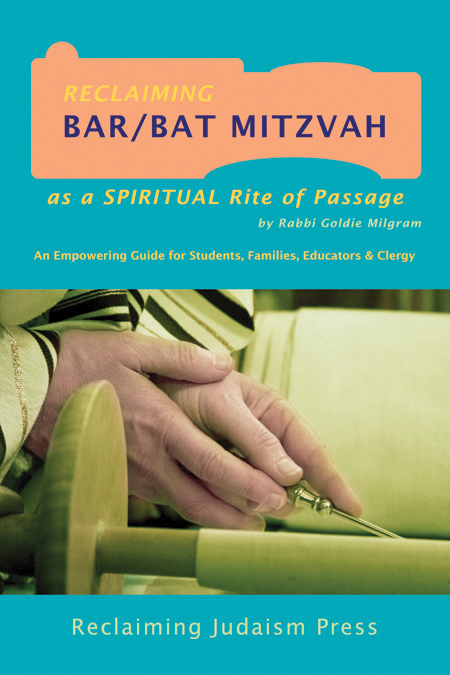 Reclaiming Bar/Bat Mitzvah as a Spiritual Rite of Passage
Provides the tools and understanding necessary to create a conscious bar/bat mitzvah experience infused with spirituality and meaning. Ensures a healthy Jewish lens for living is conveyed to each student, supporting love of life and respect for life. Step-by-step guides and riveting true stories help all involved to feel personally "touched by Torah." This innovative approach reduces stress and cultivates loving connections to family, friends, community and heritage. Featured at the Jewish Futures Conference.
$14.99, 236 pages. Quality paperback. Available through most booksellers and ReclaimingJudaism.org, Bmitzvah.org & Amazon.com.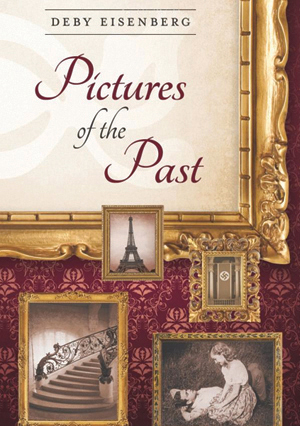 Pictures of the Past
Part of the Jewish Book Council Author Tour. From the mansions of Chicago's North Shore to the European capitals of Paris and Berlin, from WWII to the present day, this compelling historical fiction follows a beautiful Impressionist painting and a young love diverted by the Nazis. From a world torn by the horrors of war, a love story emerges that endures through years of separation.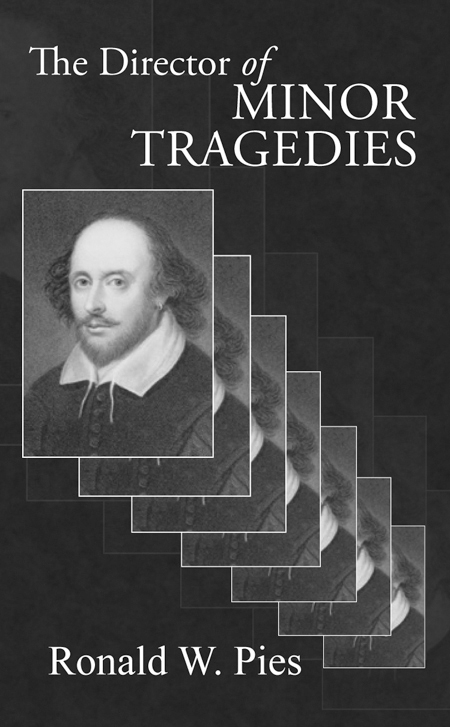 The Director of Minor Tragedies
Adam Levtov is a rabbi's son with a guilty conscience, a troubled family and an angry Russian playwright on his tail. This short novel works the borderlands between tragedy and comedy, and "…creates a compelling family drama filled with love, compassion, humor and a keen understanding of the human condition."—Richard Berlin, M.D.
Price: $13.95, 182 pages. Available from iUniverse or Amazon.com.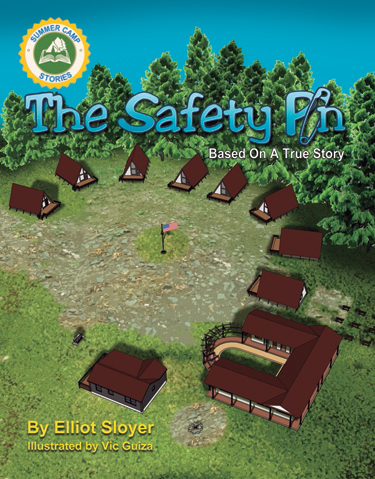 The Safety Pin: Summer Camp Stories Series (Book #1)
Based on true stories that took place at Camp Massad in Tannersville, PA. The series subtly introduces children (ages 6+) to the summer camp experience, while teaching important life lessons. The book is beautifully illustrated by award-winning illustrator Victor Guiza. "Reading through the story put me back at camp as a kid, and made me think of the friendships and experiences I had in my own halcyon days as a camper. It's a funny story, too, that parents will have a lot of fun reading to their kids…I can't wait to see his other stories brought to life."–SummerCampCulture.com.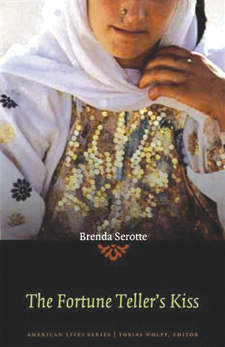 The Fortune Teller's Kiss
A book club favorite and finalist for the National Jewish Book Award, this acclaimed memoir of growing up a Turkish Jew in a fortune-telling, belly-dancing family illustrates Sephardic life, the foods, fear of the Evil Eye and the author's struggle to walk again after polio. Booklist calls it "A joy to read…a profoundly moving memoir." Now in paperback with Discussion Questions!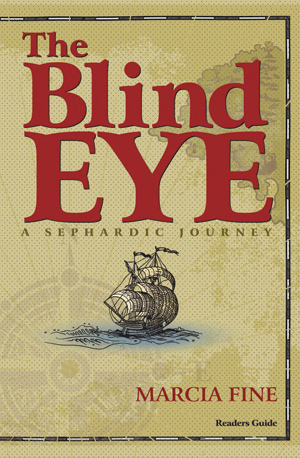 The Blind Eye: A Sephardic Journey
In parallel stories set in 15th century Portugal and the 1990s, award-winning author Marcia Fine weaves a tale of survival. Set against historical events, the novel creates a sweeping narrative about expulsion and a contemporary woman of Cuban descent.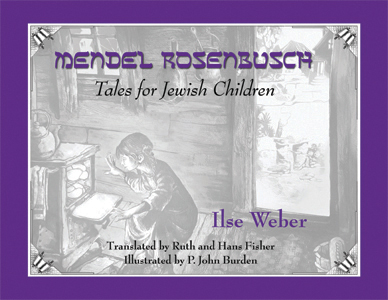 Mendel Rosenbusch, Tales for Jewish Children
In a 19th century shtetl, a kindly village elder's magic invisibility enables him to teach moral behavior to children and adults alike. "The best children's book I have ever read"—Rabbi Hillel Goldberg, Intermountain Jewish News, October, 2012.
Hardcover, 58 pages, $23.95. ISBN 978-1-933480-04-6. Available wherever books are sold. www.bunimbannigan.com.
Dangerous Lies
"Seduction. Crime. Revenge."–The Morning Call. "One woman's life on-the-edge…" "…laced with suspense, humor, emotion and lots of twists and turns…racy new thriller has two unforgettable protagonists."–Palm Beach Post. "This is the closest novel I've read to Mario Puzo's Godfather in decades…one of the best finds of this year!"–Deborah/TheBookishDame https://abookishlibraria.blogspot.com. "…page turning suspense and a plot that grabs the reader from the first page."–Spotlight Magazine.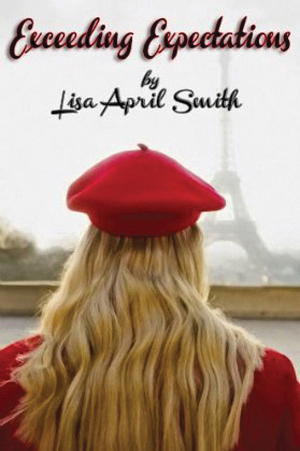 Exceeding Expectations
"From turbulent Nazi-occupied Paris to plush Palm Beach in 1961, this one will take you on a ride you won't forget." Named to "Top Twelve of 2012" best novels. "5 Soaring Stars."
"Authentic details of the time-periods that make it fun to read"–Deborah/TheBookishDame https://abookishlibraria.blogspot.com.
"…bursting with riveting mystery, suspenseful twists and love scenes that sizzle and pop."–Cari Pestelak https://audacityshewrote.com.
"…well told, well plotted out and executed perfectly." "It's witty fun and sassy."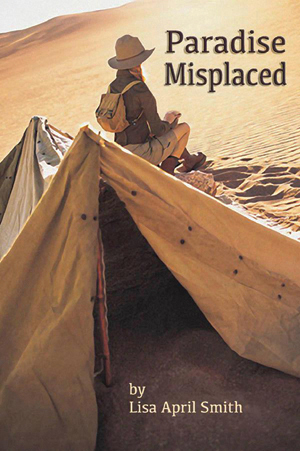 Paradise Misplaced
"Sophisticated, Smoldering and Suspenseful = Sensational!"
"The characters…are so rich and complex I feel as if I know them all."–Crystal Fulcher https://MyReadingRoom-Crystal.blogstop.com.
"A compelling and superbly written book that will fill you with anticipation until the very end yet still leave you wanting more."–Anna Wengerd https://annsreadingcorner.blogspot.com.