Eloquent Absence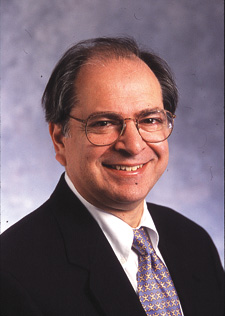 Hadassah is a fixture of daily life in Israel, as recognizable a feature of the landscape as Mediterranean beaches, Jerusalem stone, the Azrieli Towers or Masada.
Just how integral the Hadassah Medical Center is to the nation's well-being was on display in Las Vegas, of all places, July 21 to 23, when 750 members and Associates gathered for Hadassah's 97th National Convention.
The latest conflict with Hamas was in its second week. Hadassah's hospitals in Jerusalem were on alert and treating casualties from the fighting. Our Youth Aliyah villages were sheltering families that had fled homes near the Gaza border. On the second day of the convention, the F.A.A. imposed a ban on flights to Israel by American carriers—after a Hamas rocket landed near Ben-Gurion Airport.
Earlier in the year, long before the latest flare-up with Hamas, Hadassah had decided to give this year's Henrietta Szold Award—in recognition of humanitarian service—to Israel's first responders, represented by the Medical Corps of the Israel Defense Forces and by the Hadassah Medical Organization. Dr. Avi Rivkind, head of Hadassah's Shock Trauma Unit, was to receive the honor on behalf of HMO.
Delegates did get to see Dr. Rivkind early in the convention, but by the time of the award ceremony—held just hours after the F.A.A. lifted its ban on flights to Israel—he felt compelled to return to Jerusalem because of the worsening situation. In short, he was unable to personally accept the award because he was busy attending to the work for which he was chosen to receive it.
A full report on the Las Vegas convention appears in this issue, beginning on page 24. Hadassah usually stands out because of its presence, but Dr. Rivkind also demonstrated the lifesaving work of the organization with his absence. Convention delegates understood. Indeed, they were inspired to give Hadassah a more prominent profile on the landscape of the Jewish state.