Alice Hoffman Finds Humanity in Odd Places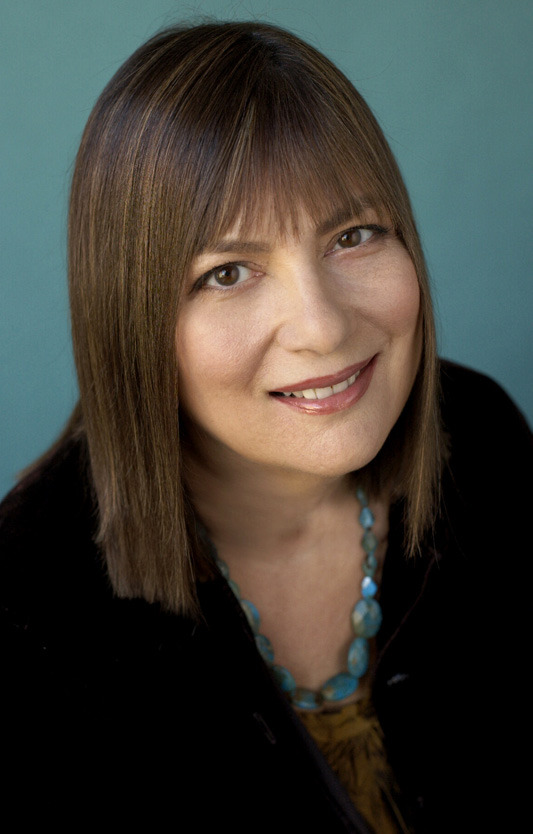 To exploit people disfigured by birth or disabled by circumstance by putting them on display for thrill seekers seems politically incorrect today, but a century ago it was a common spectacle at amusement park "freak" shows. Alice Hoffman reimagines that world in The Museum of Extraordinary Things
(Scribner; read our review), a love story that blends mystery, cruelty and history in a rich amalgam of reverie and reality.
Complex characters, scarred emotionally and physically, spin through this novel like active figures on a carousel, testaments to the vivid imagination of the author and her painstaking historically accurate scene-setting—the primitive labor conditions that sparked the Triangle Shirtwaist Fire of 1911, for example, and the tragic fire that destroyed Dreamland, a Coney Island attraction later that year.
Odd figures populate the story, from the sadistic Professor Sardie, a fake scientist who runs the misnamed "museum," to his daughter, Coralie, a talented swimmer born with webbed feet who is exploited as a "human mermaid" by her father, to the curious Eddie, a well-meaning photographer who is estranged from his Orthodox Jewish father. And there are more.
Rich with omens, powerful drama and unfailing humanity, The Museum of Extraordinary Things recalls a period of innocence and naiveté and wraps it around richly textured themes of redemption and love.
With 29 books under her belt, Hoffman is one of the most successful voices in contemporary fiction. Her work has been published in more than 20 translations and more than 100 foreign editions. Born in New York, Hoffman grew up on Long Island and graduated from Adelphi University. Her first novel, Property Of, was written while she was at Stanford University. Her novel Here on Earth, an Oprah Book Club selection, was a modern reworking of some of the themes of Emily Bronte's Wuthering Heights. Practical Magic was made into a Warner film starring Sandra Bullock and Nicole Kidman. Her novel, At Risk, which concerns a family dealing with AIDS, is on the reading lists of many universities, colleges and secondary schools. In 2007, Little, Brown published the teen novel Incantation, a story about hidden Jews during the Spanish Inquisition.
After being treated for breast cancer, Hoffman donated the advance proceeds of her novel Local Girls, a collection of interrelated fictions about love and loss on Long Island, to help create the Hoffman Breast Center at Mt. Auburn Hospital in Cambridge, Massachussetts.
In adddition to two books of short fiction, 10 novels for children and teenagers and her adult novels, she is the author of the original screenplay Independence Day, a 1983 film starring Kathleen Quinlan and Diane Wiest.
Q. In The Museum of Extraordinary Things, you evoke New York a century ago. Were you looking to make a point about the callousness of the owners of the Triangle Shirtwaist Factory for having caused the catastrophe or were you seeking to give a universal message that good resides in all people, regardless of physical oddity or emotional frailty or strength?
A. The wretched situation of labor conditions was across the board—and the fire and its aftermath changed the labor laws in our country. I do believe that there is good and evil in this world, side by side.
Q. How should a reader decide what is fact and what is fiction in this book?
A. I try to be as historically accurate as possible within a fictional world of invented characters and emotion. But my research is very thorough and I always have several experts read the manuscript. In the end, it is fiction based on historical occurrences.
Q. Coralie seems like the dutiful daughter. Eddie, a drinker, seems dissolute. Is that a fair description of their demeanor and deportment?
A. I think Coralie is a dutiful daughter. Eddie is conflicted about his father and his past.
Q. Coralie is at first coerced by her father Sardie, to swim in the Hudson River at night; then she is made to swim erotically for men at night. Why does she keep the nocturnal swims and her father's perverse exploitation secret from her loving nanny Maureen?
A. Cortalie is too embarrassed to share this information with a person she knows will disapprove and may come to her defense despite the consequences.
Q. How realistic is Eddie's detective work as he sorts through his photographs to find a murderer?
A. He uses his art and work and talents in his detective work. I've always liked the way Hitchcock does this in film—the detective work is, therefore, organic.
Q. Can you explain fire and water as the omens and portents in this book?
A. The book is set between two fires and water is everywhere—the Hudson, Coney Island. I think this is a book about opposites and how they attract.
Q. Why, after a 30-plus-year writing career, did you turn to two Jewish subjects, one on survivors of Masada (The Dovekeepers) and now the immigrant experience in America?
A. I've always written Jewish characters, but the Jewish issues in these novels were the topics I was drawn to. Perhaps one is drawn to one's own history as one gets older.
Q. As a result of your research about immigrant Jews, did it change your perception of your own religious views or your religious beliefs and/or practices?
A. I thought more of a cultural unity as immigrants came to New York. I realize that the story is constant, and the story of immigrants in America is still the same as it was when my grandparents arrived from Poland and Russia.