New-Style Sukkah and Old-Fashioned Smoked Fish: A Roundup of Jewish Films
Our current roundup of films includes documentaries on the charming Theodore Bikel and Turkish Jewish immigrant—and filmmaker—Altina Shinasi as well as movies about the modern Israeli experience.
Altina This loving and lively documentary on Altina Shinasi (1907-1999), the daughter of a Turkish Jewish immigrant turned multimillionaire, showcases the self-assured woman. She was a talented painter and sculptor of sexually uninhibited art, made a fortune as the inventor of Harlequin eyeglass frames for women, turned to moviemaking in Los Angeles, backed the civil rights movement and had four husbands. Directed by Peter Sanders, Shinasi's grandson. First Run Features. —Tom Tugend
Hanna's Journey A German student volunteers to help a Holocaust survivor in Israel. There, she meets an Israeli eager to move to Berlin. They fall in love. She loses her ignorance and arrogance; he frees himself from the burden of the past. Unfortunately, writer-director Julia von Heinz lacks the emotional and filmic intelligence to carry off the film's premise. Media Luna. —Judith Gelman Myers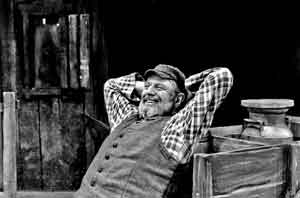 Theodore Bikel: In the Shoes of Sholom Aleichem At 90, Theodore Bikel is still going strong—singing, reminiscing, promoting civil rights and, of course, telling the stories of Sholom Aleichem, whose Tevye he performed over 2,000 times in Fiddler on the Roof. Based on Bikel's one-man show, Sholom Aleichem: Laughter Through Tears, the documentary shows Bikel continuing to charm and entertain. Despite spotty editing, John Lollo's film is an indispensable visit with this icon (www.jewishfilm.org). —Renata Polt
Rita Jahan Foruz As a child, Rita Jahan Foruz moved to Israel from Iran, but she pined for the ancient Persian melodies of her youth even as she rose to stardom singing Israeli pop. In 2011, Rita recorded an album entirely in Farsi, and it went gold. Ayal Goldberg's film details her journey, with scenes of longing to make you weep. Kol-miney Production (www.go2films.com). —J.G.M.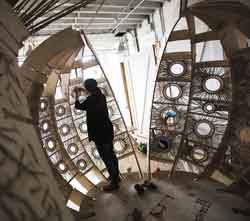 Sukkah City An architecture competition conceived by Joshua Foer and Roger Bennett challenged contestants to reenvision the traditional sukka; winners eventually installed their imaginative dwellings in New York's Union Square in 2010. Jason Hurt documented 12 sukkot, including Fractured Bubble by Henry Grosman and Babek Bryan, which won the people's choice award. The spherical installation was made of plywood, marsh grass and twine. Ox Bow Lake Films. —Sara Trappler Spielman
Zero Motivation As they deal with their duties in the human resources department, the female soldiers in an Israeli platoon are very human—some eager to serve, others reluctant, some ambitious, others inept. Funny and sweet, Talya Lavie's award-winning film allows Dana Ivgy room for her outstanding comedic talent. The Match Factory (www.zeitgeistfilms.com). —J.G.M
The Zigzag Kid The fourth film to be based on a novel by beloved Israeli author David Grossman, The Zigzag Kid is a perfect combination of charm, insight and suspense. Nono dreams of becoming—like his father—the world's greatest detective. Only weeks before his bar mitzva, Nono receives a missive that will send him on a solo quest through the Netherlands and France to capture his father's nemesis. What he finds, ultimately, is far more significant. With Isabella Rossellini. Menemsha Films. —J.G.M.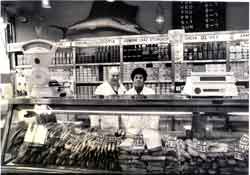 The Sturgeon Queens A century ago, pushcart peddler Joel Russ opened a smoked fish shop on New York's Lower East Side. Against the odds, Russ & Daughters (below) is still thriving, led by the fourth generation of the Russ family. Emmy-Award-winning filmmaker Julie Cohen traces the famed shop's story in a documentary that features 100-year-old Hattie Russ Gold and her sister, 92-year-old Anne Russ Federman, the two surviving Russ daughters. Better Than Fiction Productions. —Penny Schwartz