Keeping Up With the Past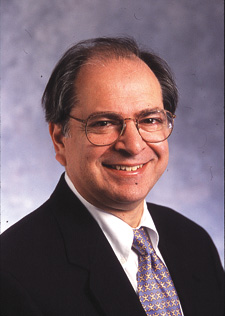 Anniversaries like Hadassah Magazine's Centennial (our first edition was published in September 1914) give us a sharper appreciation of how much the past shapes to-day's world. From institutions to national borders, from art forms to personal lives, it is difficult to separate our environment or our lives from history.
Hollywood, for example, has had a deep impact on America's self-image and its image in the world. The Jewish origins of studio  founders—of Para-mount, Universal, Warner Bros., MGM, 20th Century Fox and Columbia—are well known, but a new exhibit at the Skirball Cultural Center in Los Angeles focuses on the second Jewish wave: actors, directors, composers and writers who fled Europe and did much to shape filmmaking and modern culture. Joan Tapper walks us through "Light & Noir: Exiles and Émigrés in Hollywood, 1933-1950."
The Austro-Hungarian Empire collapsed 30 years before Israel's birth, yet there are many links between the old nation and the new one. One comes from our frequent contributor David W. Weiss of Jeru-salem, who recently received a message from the town his family left in 1938. The message concerned a work of art by David Kohn—the grandfather for whom Weiss is named. The painting is the entry to an extraordinary story of the relationship between Emperor Franz Joseph I and a Jewish artist that echoes across a century.
Every issue of Hadassah Magazine since September 2002 has included an interview conducted by our globe-trotting reporter Charley J. Levine. On November 16, Charley passed away in Jerusalem, leaving a hole not only in our pages, but in the lives of all who knew him. With a heart and an optimism as big as his native Texas, he became an adviser to a generation of Israeli leaders, a host to foreign dignitaries visiting Israel and a tireless promoter of aliya. He was one of a kind, and he will be missed.