Ambassador Rabbi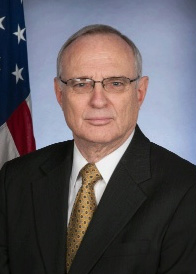 In December, Rabbi David Saperstein became the State Department's ambassador-at-large for international religious freedom. The Reform rabbi is the first non-Christian to hold the position, for which he will monitor religious freedom abuses around the world.
"Religious freedom faces daunting and alarming challenges worldwide," Saperstein, 67, said at his confirmation hearing in September. "I will do everything within my abilities and influence to engage every sector of the State Department and the rest of the U.S. government to integrate religious freedom into our nation's statecraft and foreign policies."
The noted rabbi and lawyer was nominated for the role by President Obama and confirmed by the Senate last year.
Saperstein previously headed the Union for Reform Judaism's Religious Action Center in Washington for more than 30 years, lobbying for religious freedom. He was also the first chair of the United States Commission on International Religious Freedom, which was created in the same act of Congress that created the ambassador-at-large position.