A Searcher's Guidelines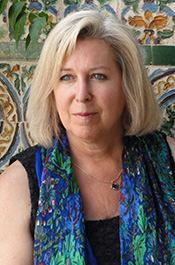 The quest for family ancestors is a journey with endless twists and turns. With the rising popularity of social networking sites and DNA testing, there are rich resources for genealogy detectives.
Start with what you know and build from there. Begin by interviewing older relatives to collect historical information, documents, letters and memories of names to build a family tree. Remember that this tree is a living document that constantly changes as you gather new information, find conflicting dates or names spelled in different ways.
There are three major sites with a growing international base of data: www.ancestry.com, www.myheritage.com and familysearch.org, which is affiliated with the Mormon church. Volunteers in dozens of countries are constantly scanning original birth, marriage and death records to build up the familysearch.org site, which can give more clues to missing generations.
After combing major sites, start looking for local genealogy sites specific to the countries of ancestors. For example, it was a Costa Rican genealogy site that filled in the missing generations that led me to a line of my family  that was investigated for heresy by the Inquisition in the 15th century in Segovia, Spain.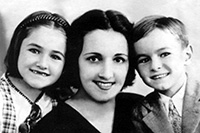 That in turn led to a new database of information online, the national archives of Spain, which includes Inquisition documents. There are often genealogy courses online that give tutorials in records searching.
DNA testing sites like www.familytreedna.com can also fill in more missing gaps by leading, in many cases, to distant relatives in the home countries of ancestors.
Finally, it is important to think creatively about how to preserve family stories. Documenting names, dates and milestones gives a framework. But more important is recounting and understanding historical events that shaped the lives of previous generations and ultimately your own identity.
French psychotherapist Anne Ancelin Schützenberger spent decades studying what she calls the ancestor syndrome. She contended that we are links in a chain of generations, unconsciously affected by their dramas. Her key advice is to visit the homelands of ancestors, learning the history of their times.