Passover Gift Guide 2015: Colors of Spring
Passover is sometimes known as Hag Ha-aviv, the festival of spring. Evoke the hues and warmth of the season when you shop for gifts this year—particularly welcome after a long and cold winter—with flower-themed tableware for the Seder. Or make your home bloom with fun, whimsical housewares from Israeli—or Israel-inspired—artists. And for those who want to wear their flowers throughout the eight-day holiday, colorful or botanical-themed jewelry created by designers from the Jewish state are a delightful touch.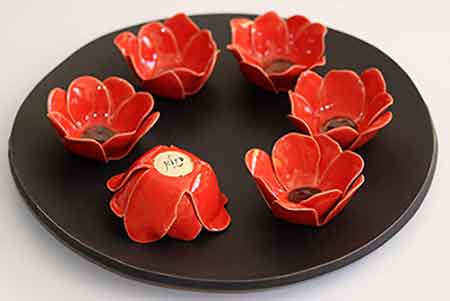 Field of Poppies Israeli Sigalit Bauer, the artist behind TzadSheni ceramic design studio, has created a beautiful, vibrant ceramic Seder plate that can double as a tapas tray (six bowls with a 14-inch tray, from $104).
---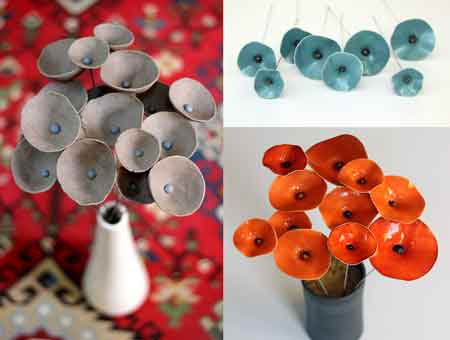 Don't Throw This Bouquet Enjoy a colorful centerpiece year round with TzadSheni's handmade ceramic blooms. Flowers come in several sizes and colors (from $8 each and up).
---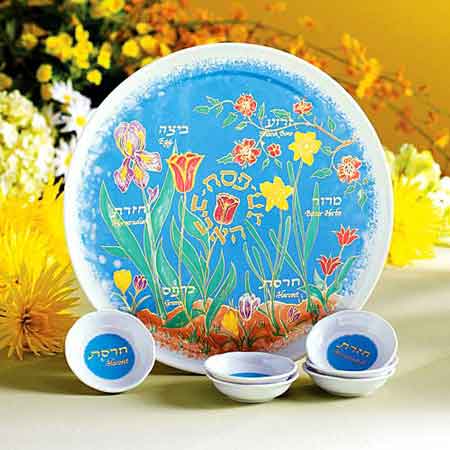 How Does Your Garden Grow? The porcelain Wildflowers Seder Plate is accented in 24k gold (from $95).
---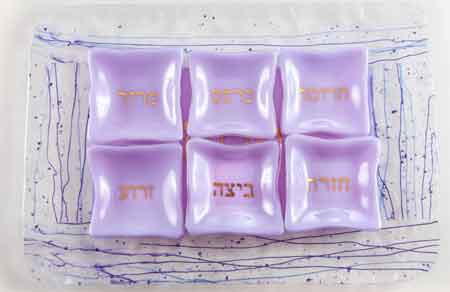 Purple Squared Fused glass Lavender Seder Plate by artist Varda Avnisan (from $370).
---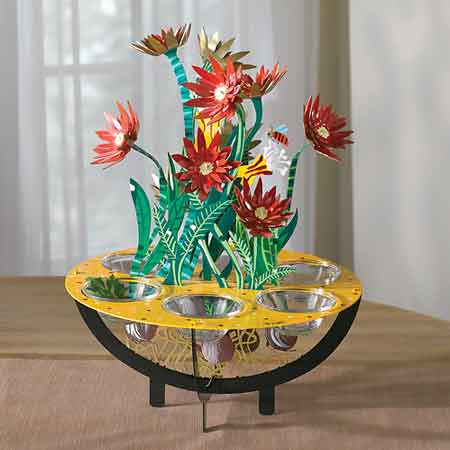 Bulbs of Steel The handpainted cut-metal Joyful Flowers Seder plate from Tzuki Design Studio makes a striking centerpiece (from $335).
---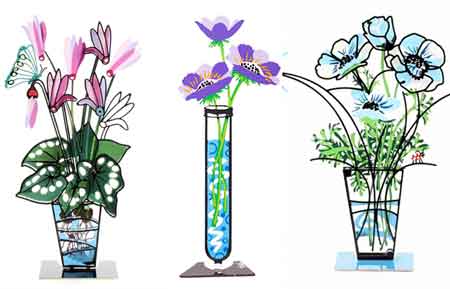 Heavy Petal Shay Peled, the artist behind Tzuki, has also crafted sculpted metal bouquets, focusing on native Israeli flowers such as cyclamen and poppies (from $60 to $180).
---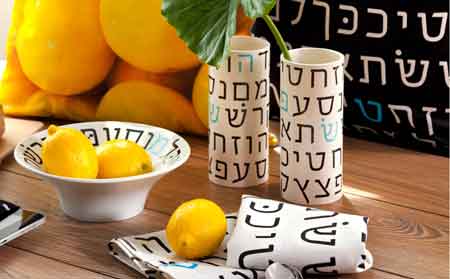 Wordgames From pillows to bowls to dish towels, Barbara Shaw's Aleph Bet Collection of home goods brings a touch of Israel into the house for Passover—or the entire year (vase, from $59; pillow, from $29; bowl, from $38; dish towel, from $19).
---

Funny Side Up Whimsical Israeli design house Monkey Business encourages cheerful mornings with its SunnySide silicon egg shaper (from $12).
---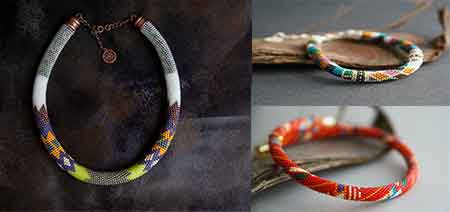 Beaded Kvalwasser jewelry designs uses colorful patterns and tribal motifs in crocheted and glass-bead rope necklaces (from $150).
---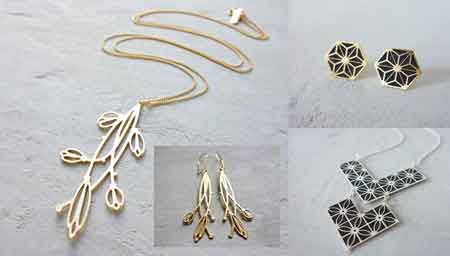 Delicate Blooms Shlomit Ofir's dainty gold- and silver-plated pieces were inspired by both flowers and floral-motif tiles (clockwise form left: Long Camille Necklace, from $62; Short Barcelona Posts, from $46; Long Double Jaffa Necklace, from $72; Camille Earrings, from $42).
---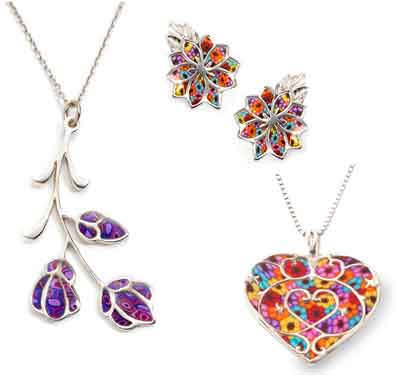 Wear the Rainbow Adi and Sam Leder, the Israeli designers behind Adina Plastelina, use polymer clay, sterling silver and 24K-gold plate in their pendants and earrings (clockwise from left: Kahlo Flowers, from $130; floral earrings, from $130; large heart pendant, from $80).