Hadassah Magazine's Guide to Jewish Literature April/May 2015
Advertisement
A selection of books to entice any reader.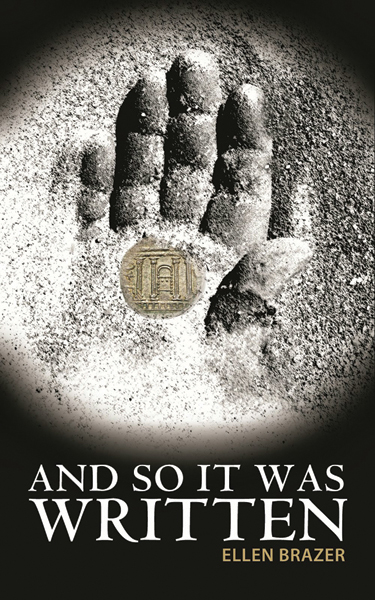 And So It Was Written
LOOKING FOR A BOOK YOU CAN'T PUT DOWN? This bestselling author of Clouds Across the Sun takes you to a time in our history when the Jews defeat Rome and rule Israel. Meet the father of medicine, Galen, and fall in love with his daughter as you follow the lives of two sets of brothers in Israel and in Rome. Smell the spices, see the blood on the battlefields, rage with the injustice of brother against brother. This is a saga of courage, conquest, familial loyalty, honor and love—showing man at his best and his worst.
Available from Amazon.com, in print and all e-book formats.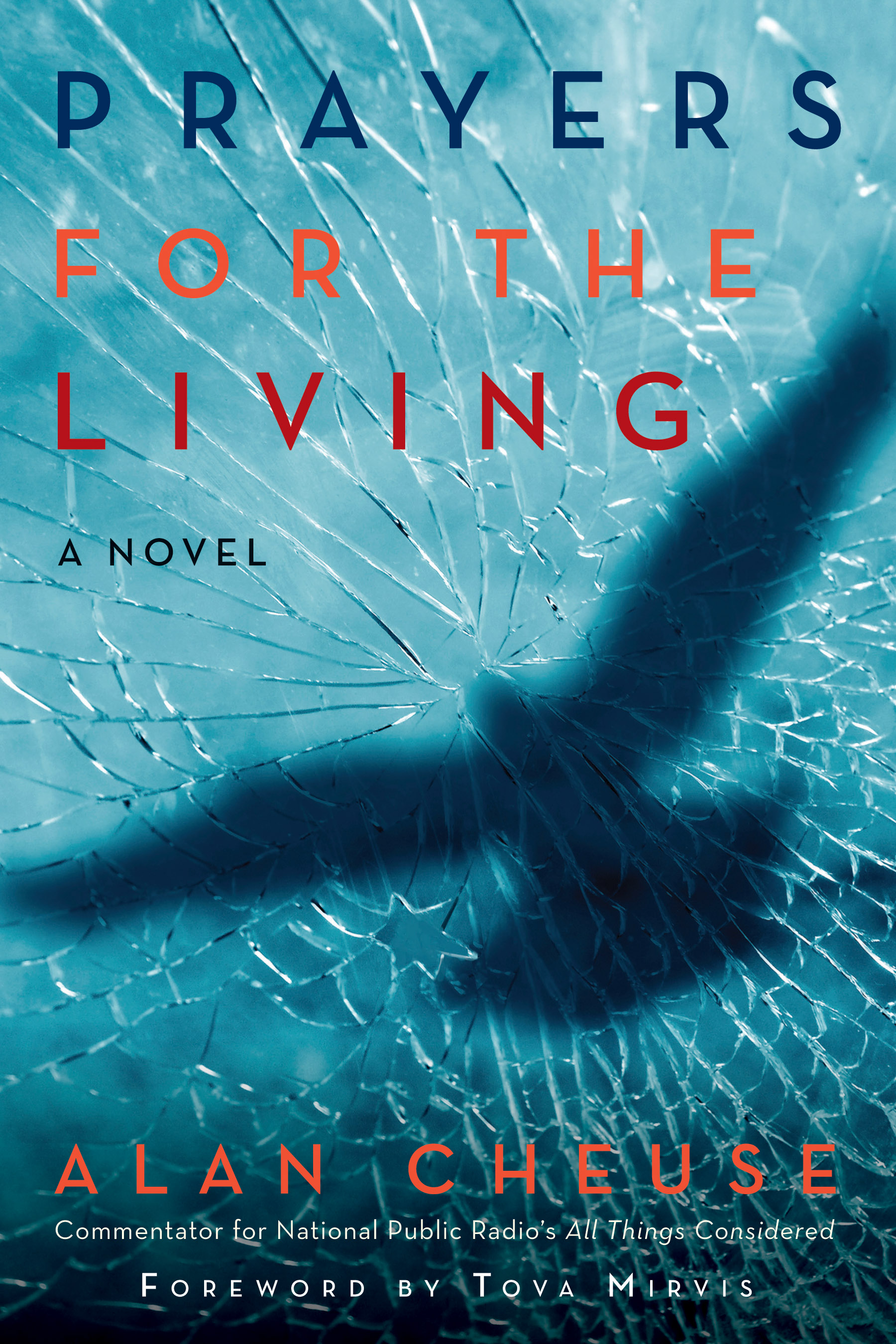 Prayers for the Living
Prayers for the Living is a novel both grand in its vision and loving in its familiarity. Presented in a series of conversations between grandmother Minnie Bloch and her companions, it unfolds a layered family portrait of three generations of the Bloch family, whose members are collapsing under everyday burdens and brutal betrayals.
Paperback, 392 pages. Available on Amazon.com, B&N, iTunes, and wherever books are sold.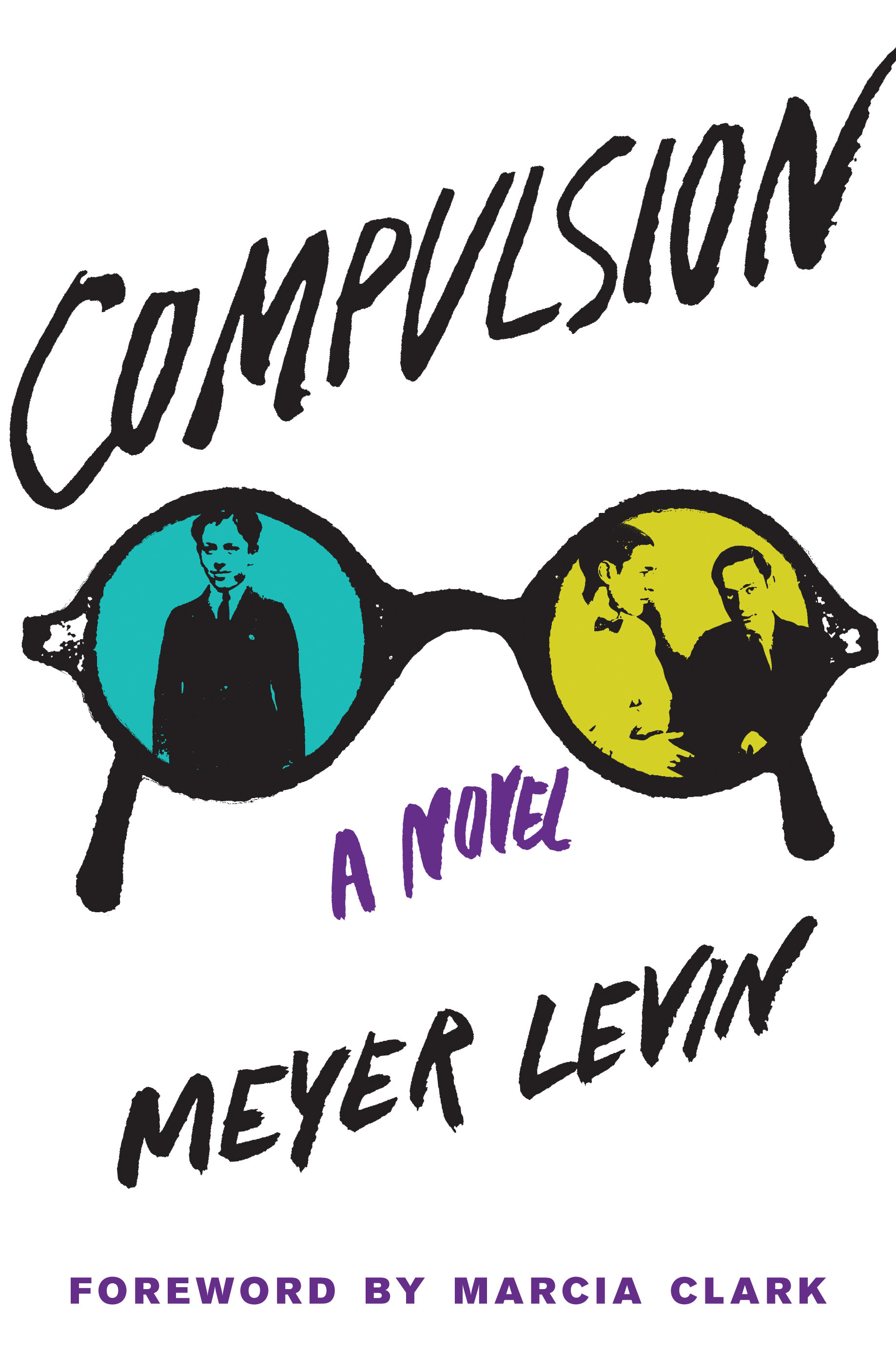 Compulsion
For a new reading generation as well as its loyal fans comes this reissued classic, a riveting and literary thriller about the basic drives that compel us to act in the name of good or evil. Based on the Leopold and Loeb case of 1924—once considered the crime of the 20th century—Meyer Levin's Compulsion presents both an incisive and nuanced psychological portrait of two young murderers.
Paperback, 480 pages. Available on Amazon.com, B&N, iTunes, and wherever books are sold.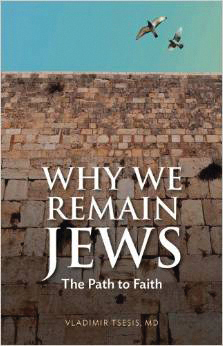 Why We Remain Jews: The Path to Faith
"The unifying theme of Why We Remain Jews is the beauty of the Jewish religion [and] why adherence to Judaism is so tenacious. Very highly recommended for students of Judaism, [for] both community and academic libraries."–Midwest Book Review. "…valuable and wise reflection of Jewish history and Jewish survival."—Rabbi David J. Wolpe. "A welcome, warm-hearted book that provides inspiration and amusement."—Michael Medved.
Paperback, Kindle, hardcover. Available on Amazon.com, Barnes and Noble, etc.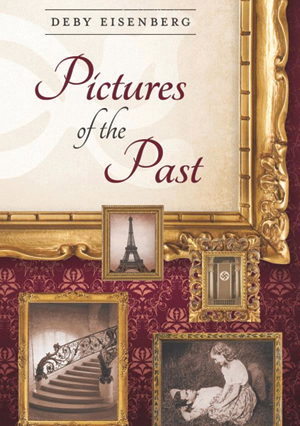 Pictures of the Past
Part of the Jewish Book Council Author Tour. From the mansions of Chicago's North Shore to the European capitals of Paris and Berlin, from WWII to the present day, this compelling historical fiction follows a beautiful Impressionist painting and a young love diverted by the Nazis. From a world torn by the horrors of war, a love story emerges that endures through years of separation.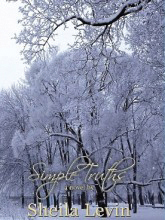 Simple Truths
"I have lived my life just missing…A myopic shooter, my sight lines are always skewed." In this scouring, tensile first novel, Susan Warner, daughter of Holocaust survivors, has choices to make—a tough debut, full of punishing punch and wiry movement, by a promising talent.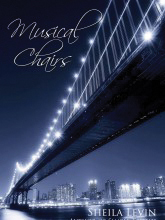 Musical Chairs
A truly gripping, beautifully and smartly written story with something for everyone. Clearly a political insider, the author knows politics, as well as the intricacies of human behavior. We are given vivid and clear portrayals of these people in crisis.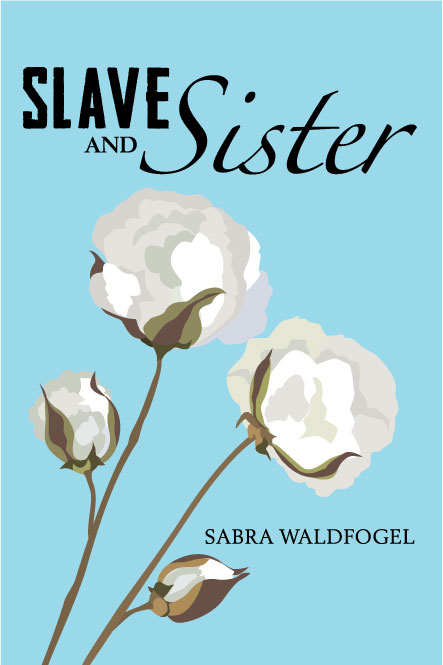 Slave and Sister
Adelaide Mannheim and her slave Rachel have grown up with a shameful secret. Adelaide's father is Rachel's father, too. Their secret shadows their girlhood together and follows them into Adelaide's marriage. As the Civil War breaks out, Adelaide's husband falls in love with Rachel, and the lives of mistress and slave are torn apart. Slavery made them kin. Can the Civil War make them sisters?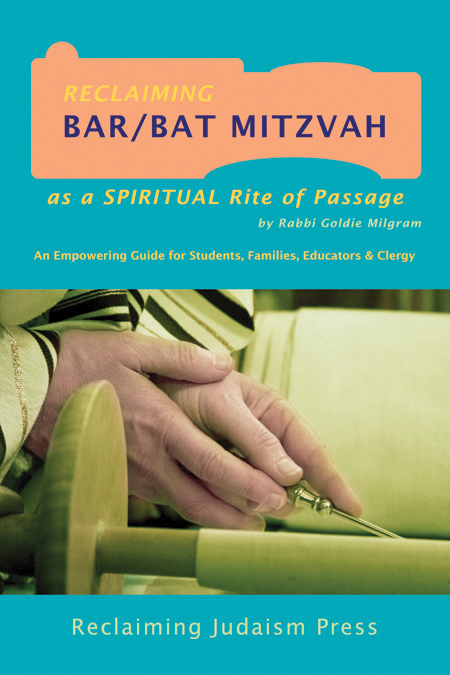 Reclaiming Bar/Bat Mitzvah as a Spiritual Rite of Passage
Provides the tools and understanding necessary to create a conscious bar/bat mitzvah experience infused with spirituality and meaning. Ensures a healthy Jewish lens for living is conveyed to each student, supporting love of life and respect for life. Step-by-step guides and riveting true stories help all involved to feel personally "touched by Torah." This innovative approach reduces stress and cultivates loving connections to family, friends, community and heritage. Featured at the Jewish Futures Conference.
$14.99, 236 pages. Quality paperback. Available through most booksellers and ReclaimingJudaism.org, Bmitzvah.org & Amazon.com.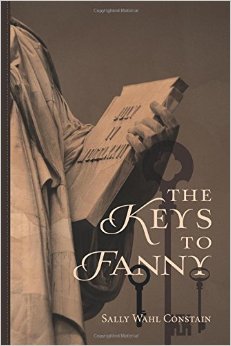 The Keys to Fanny
From Kirkus Reviews: "In this debut historical fiction, young teen, Fanny Tatch, escapes from her shtetl near Kiev to embark on a new life in America…a lovely coming-of-age novel…a charming tale that captures the hopes and challenges of the female Jewish immigrant." Come along with Fanny on her difficult but satisfying journey away from a life of oppression and toward one with self-determination. Fanny and the other compelling characters will have you turning page after page.
Available in paperback and e-book format. Amazon.com, BarnesandNoble.com, and The Jewish Museum Shops on Fifth Avenue in Manhattan.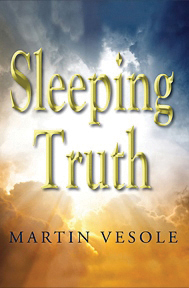 Sleeping Truth
Rabbi Hertzel is being held for a murder he did not commit. Could it be because of the ancient scroll found in Israel that challenges the very underpinnings of Christianity? Are the rich and powerful out to get him? Will God help save him? As the Rabbi tries to escape his fate, he finds his true love and an understanding of God that works in the 21st Century.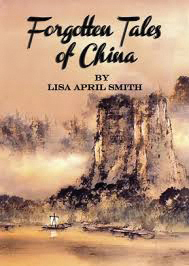 Forgotten Tales of China
~Historic Fiction as its Finest~
"Smith has seamlessly blended a scientist's dedication to accuracy with her unique talent for creating unforgettable characters and stories." 5 Stars.—David Lee, author.
"Characters leap from the pages, coming alive with their thoughts and actions." "A book that will keep you transfixed." 5 Stars.—Reviewer Deborah Previte.
"I LOVE this book. If you like Jean Auel and her Clan of the Cave Bear books, you will ADORE this one!" 5 Stars.—Bekki Shanklin, author.
"Some books just transport you to another world and this is one of the best." 5 Stars.—Richard Friedkin, author.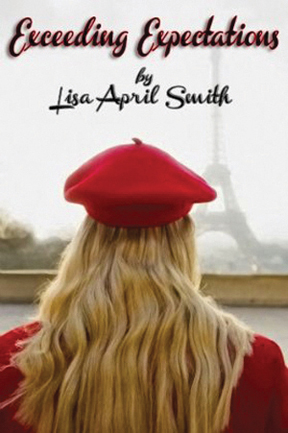 Exceeding Expectations
"From turbulent Nazi occupied Paris to plush Palm Beach in 1961, this one will take you on a ride you won't forget."
Named to "Top Twelve of 2012" best novels.
"5 Soaring Stars."
"Authentic details of the time-periods that make it fun to read."—Reviewer Deborah Previte.
"…bursting with riveting mystery, suspenseful twists and love scenes that sizzle and pop."—Reviewer Cari Pestelak.
"…well told, well plotted out and executed perfectly."
"It's witty, fun and sassy.""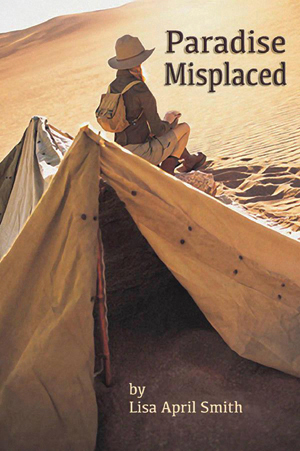 Paradise Misplaced
The thrilling sequel to Exceeding Expectations
"Sophisticated, Smoldering and Suspenseful = Sensational!"
"The characters…are so rich and complex I feel as if I know them all."
"A compelling and superbly written book that will fill you with anticipation until the very end yet still leave you wanting more."—Reviewer Crystal Fulcher.
"For readers who wish to be totally engrossed in a story and feel transported thru time and space." —Reviewer Marilou George.
"This book has it all! …romance, mystery, sex and crime…a story that you will not be able to put down."—Reviewer Charla Wilson.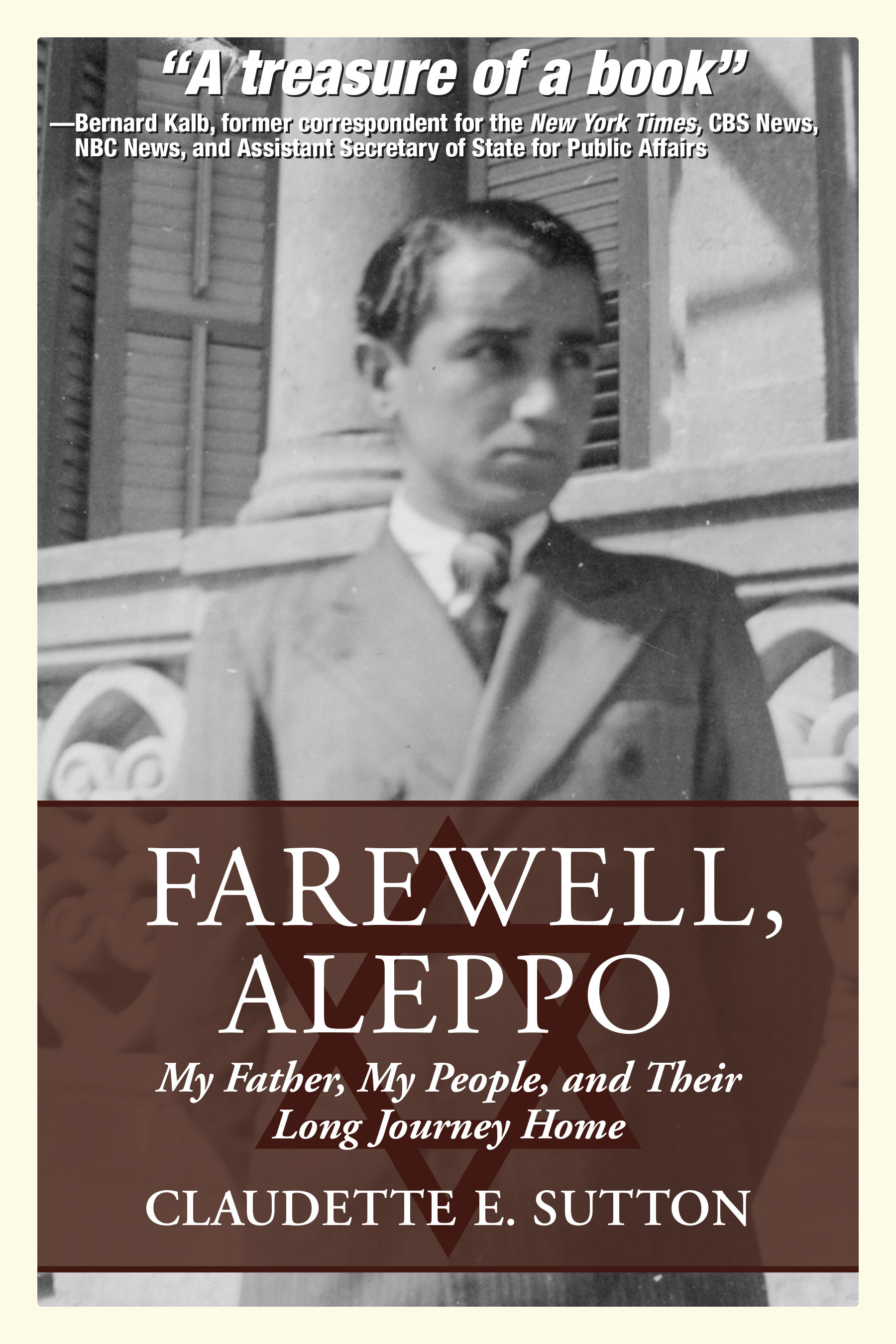 Farewell, Aleppo: My Father, My People, and Their Long Journey Home
A graceful blend of family biography and history, describing her father's odyssey from Aleppo's ancient Jewish community to Shanghai under Japanese occupation during World War II, and then to a new life in skyscraper America: "A must-read for anyone who wants to explore this rich culture."—Jewish Book Council. "Merges the best of family biography with fascinating historical, social, and religious knowledge."—Foreword Reviews.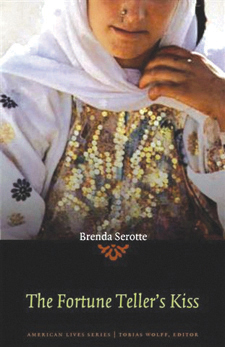 The Fortune Teller's Kiss
A book club favorite and finalist for the National Jewish Book Award, this acclaimed memoir of growing up a Turkish Jew in a fortune-telling, belly-dancing family illustrates Sephardic life, the foods, fear of the Evil Eye and the author's struggle to walk again after polio. Booklist calls it "A joy to read…a profoundly moving memoir." Now in paperback with Discussion Questions!