Commitment to Nursing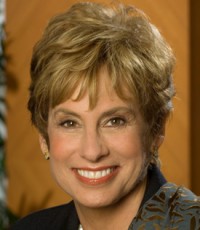 Over this past century, despite the unique challenges of distance, language, politics, war and terrorism, Hadassah, the Women's Zionist Organization of America, has remained committed to ensuring nursing education in the classroom and at the bedside. Today's nurses are professionals and an essential part of a multidisciplinary health care team, responsible for coordinating patient care, managing services and contributing to accurate decision- making in an increasingly complicated medical environment.
But there is still a nursing shortage in Israel, and the need to recruit students and retain nursing staff and faculty are the highest priorities.
Now, because of the extremely generous bequest from nurse and philanthropist Patricia Wahl Lapan establishing a scholarship fund, any student applying to Hadassah school of nursing for any level of nursing education will be eligible to receive partial or full funding during their duration of study.
Translational Medicine at the Forefront
The Hadassah Medical Organization has announced a generous $6,500,000 grant from the Wohl Legacy Foundation in the United Kingdom to create the Wohl Institute for Translational Medical Research in Jerusalem.
Dr. Tamar Peretz, interim director-general of HMO, stresses the virtues of translational medicine: Scientific and medical needs are assessed at the individual patient level, then transferred from the patient to the laboratory to find a solution. The research results then flow back to the patient. The translational process allows for a quicker transfer of knowledge and clinical application.
The new Wohl institute at Hadassah will look into how diseases originate and evolve, the development of drugs for specific diseases and how individual patients benefit from different treatments and drug regimens. Researchers will particularly focus on cancer, Parkinson's, ALS and other degenerative diseases.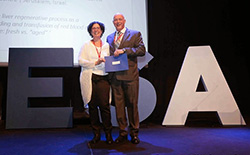 Hadassah Physician Earns Prestigious Grant
Dr. Rinat Abramovitch of the Hadassah Medical Organization's Goldyne Savad Institute of Gene Therapy was awarded a prestigious grant in 2014 from the European Society of Anesthesiology for her ongoing work on the benefits of using fresh blood for transfusions in liver surgery patients.
With the help of preservatives, the shelf-life of red blood cells is more than a month, though medical professionals have debated whether fresher blood could be better for certain patients. Dr. Abramovitch (left, receiving the ESA grant), 48, has proven that patients who received freshly donated blood after liver surgery for tumor excision have better outcomes than those who received "stored" blood. "The liver regenerates better with newer blood," Dr. Abramovitch explains simply. "No one knew that before."
The approximately $65,000 ESA grant is awarded to only two scientists annually.
Dr. Abramovitch, a senior lecturer at the Hebrew University–Hadassah School of Medicine, also received a three-year grant for her work from Israel's Ministry of Health.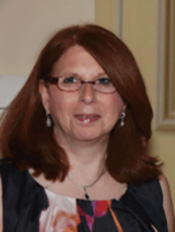 Meet the Veep: Marcia Gabrilove Ladin
Hadassah welcomes its newest vice president, Marcia Gabrilove Ladin of Rochester, New York, with open arms. She's an excellent role model who efficiently runs a retail business and, at the same time, transfers her organizational skills to Hadassah as a volunteer. Fresh out of college and engaged to her soon-to-be husband, Scott; she joined a new Hadassah group comprised of high school friends, friends of friends, singles and newly married women.
Today, Gabrilove Ladin's passion is contagious as she motivates others to support Israel. She speaks of her Hadassah colleagues as "like-minded women." Hadassah is where she goes to find women who share her passion for Israel; this is where her heart is.
Her journey began as a 12-year-old when her family visited Israel. Her skeptical dad, like so many others, returned to Rochester an ardent Zionist. Newfound family zeal, synagogue youth group, college Hillel and, finally, Hadassah shaped Gabrilove Ladin into the dedicated woman that she is today.
While president of the Upper Mid-Atlantic Region, she successfully nominated Hadassah's founder, Henrietta Szold, to the National Women's Hall of Fame in Seneca Falls, New York. She also brought skills of creativity and organization to Hadassah as cochair of the 2014 national convention in Las Vegas.
Because Gabrilove Ladin knows firsthand that it is difficult to both work and be a volunteer, she recognizes that not everyone can give a lot of time. She believes that it's the quality of the time that you give that counts.
Daughters Melissa and Sarah have been involved in Young Judaea and are life members of Hadassah. Scott is an Hadassah Associate. Marcia and Scott are generous Centennial Founders and Keepers of the Gate. —Sandra King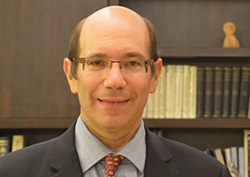 Web Series on Zionism
The word "Zionism" is often misunderstood, but as an organization with the word in its name, Hadassah, the Women's Zionist Organization of America, is determined to share unique perspectives on what the word can mean to men and women who support Israel.
For over a year now, the online series Defining Zionism in the 21st Century has been bringing in a remarkable speaker each month to talk about Zionism as it relates to his or her personal experience. The sessions are interactive, engaging and will get you thinking in new ways about Israel.
Register for and watch live discussions at www.hadas sah.org that feature scholars, activists and community leaders. Also online is a discussion forum, where participants are given several questions to consider: Do you identify as a Zionist? Why or why not? Do you think Zionism is relevant for the next generation? What is your biggest challenge discussing Zionism with others? In what ways do you think your age and Jewish identity impact your views about Israel?
"Defining Zionism" sessions have included Eric Fingerhut, president and CEO of Hillel International, talking about "Israel on Today's Campus"; McGill University history professor Gil Troy (above) on "Why I Am a Zionist"; Nomi Colton-Max on "Progressive Zionism: The Most Important Discussion for the Next Generation of North American Leadership"; and "Rethinking and Reaffirming Zionism in the 21st Century" with Arnold Eisen, chancellor of the Jewish Theological Seminary.
The program is free of charge and open to the general community.
Commitment to Education and Nursing
Throughout her life, Patricia Wahl Lapan never stopped learning.
She left home at age 16 to study nursing, ultimately earned a master's degree in the field and served on the faculty at the University of California, Berkeley. With the support of her husband, Dr. Joseph Lapan, she later got a degree in accounting and graduated from law school, in addition to running her own equity fund and investing in real estate. Patricia Wahl Lapan (right), who passed away in 2012 at age 84, also earned her pilot's license and became involved in California politics.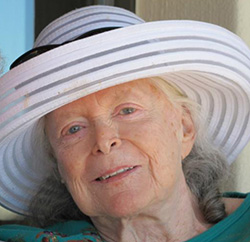 "My grandmother was a strong woman who valued education—and she very much believed in the power of education," says Lisa Lapan, Patricia Wahl Lapan's granddaughter. It was this strong belief in education coupled with her passion for philanthropy that led to her leave a generous bequest to the Hadassah Medical Organization.
Lapan's charitable trust will distribute approximately $15 million over 25 years for the newly created Patricia Wahl Lapan Scholarship Program. The program will provide full tuition to qualified students—from Israel or abroad—pursuing a graduate or postgraduate degree in nursing at the Henrietta Szold Hadassah–Hebrew University School of Nursing, plus cost-of-living stipends when needed. It will also provide funding for nursing research at the Hebrew University of Jerusalem and cover costs associated with continuing education for Hadassah Hospital nursing staff.
To her son, Dr. David Lapan, Patricia Wahl Lapan's bequest to Hadassah simply made sense. "She was a nurse and she always liked Hadassah," Dr. Lapan says of her mother's motivation in making the gift. Though she was not active in the organization, he says, she was an avid reader of Hadassah Magazine until her death three years ago.
"My mother was all about education, hard work and taking advantage of opportunities," explains Dr. Lapan, a cardiologist in Tucson, Arizona, and father of Lisa Lapan. "She wanted to provide opportunities to others." Patricia Wahl Lapan's estate will also benefit Hillel: The Foundation for Jewish Campus Life and the family's Lapan Memorial Sunshine Foundation, Inc., which provides educational opportunities to children and teens in Tucson.
"My mother's legacy is about giving back," says Dr. Lapan. "It's not only about money—it is about generosity of spirit. She taught us that that's what it's all about."
"Patricia Wahl Lapan's bequest will have a tremendous impact at Hadassah Hospital," notes Nancy Falchuk, immediate past Hadassah national president, who is herself a nurse. "Through this generous gift, Hadassah will be able to attract and retain the highest caliber of nurses to meet the needs of Israeli society in the years to come. Our nursing students will know they not only will have a job upon graduation, but we will also help them continue to grow in their careers.
"In Israel," Falchuk adds, "such a sum is even more impactful than it would be in the United States. Furthermore, continuing education for nurses isn't a perk; it is crucial to ensuring the best possible patient care—which is the bottom line. This gift will allow us to provide this for our nurses." The best trained and best educated nurses, she points out, translate into the best care for patients.
"My grandmother had been to Israel and cared about Israel and Jewish causes," says Lisa Lapan, a California attorney who also owns her own production company. "I like to think my grandmother had some sense of how important this gift would be to Hadassah. And she saw a need to support nursing especially.
"I'm excited," Lapan sums up, "to visit Israel and see the incredible place that Hadassah Hospital is."
To learn more about the Lapan scholarship program, please email Dianne Gottlieb, cochair of Hadassah's National Center for Nurses Councils, at dgottlieb@hadassah.org.