Hadassah Magazine's Guide to Jewish Literature June/July 2015
Advertisement
A selection of books to entice any reader.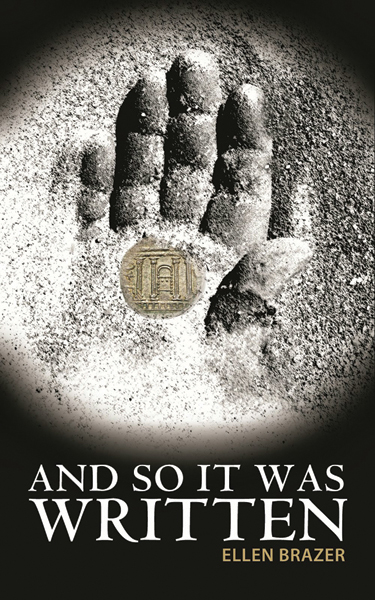 And So It Was Written
LOOKING FOR A BOOK YOU CAN'T PUT DOWN? This bestselling author of Clouds Across the Sun takes you to a time in our history when the Jews defeat Rome and rule Israel. Meet the father of medicine, Galen, and fall in love with his daughter as you follow the lives of two sets of brothers in Israel and in Rome. Smell the spices, see the blood on the battlefields, rage with the injustice of brother against brother. This is a saga of courage, conquest, familial loyalty, honor and love—showing man at his best and his worst.
Available from Amazon.com, in print and all e-book formats.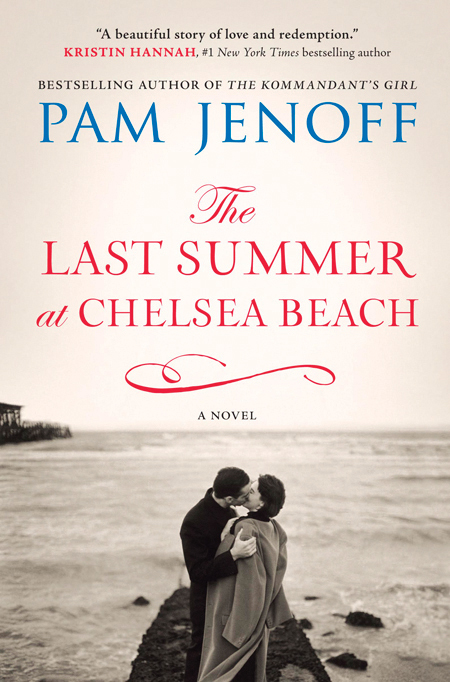 The Last Summer at Chelsea Beach
In the summer of 1941, young Adelia Monteforte flees fascist Italy for America. But the shadow of World War II follows in her wake, bringing tragedy to her new home. Grief-stricken, Addie flees to Washington and war-torn London, embarking on a soul-stirring journey to redeem lost time, lost family…and lost love. "A beautiful story of love and redemption."—Kristin Hannah, #1 New York Times bestselling author.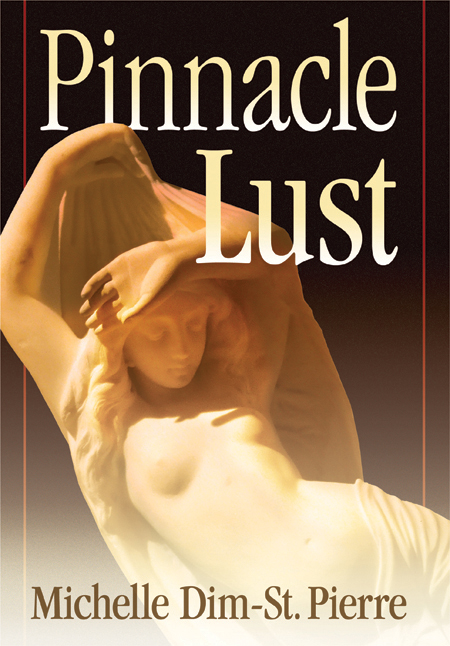 Pinnacle Lust
In Tel Aviv, during Operation Desert Storm, Sharon Lapidot, a beautiful young nurse, begins an affair with a married doctor amid a culture of strict Jewish faith. Vividly told, this compelling journey of love and lust, honor and betrayal, loss and redemption, will move you—and perhaps even change you. "…It tells the story of the heartbreak of forbidden love between star-crossed lovers. This is the story of love, romance, conflict and finding oneself…"—Amazon Reviewer Coco.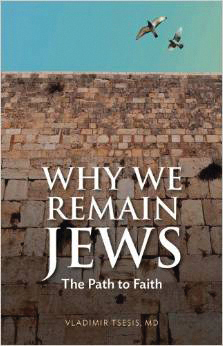 Why We Remain Jews: The Path to Faith
"The unifying theme of Why We Remain Jews is the beauty of the Jewish religion [and] why adherence to Judaism is so tenacious. Very highly recommended for students of Judaism, [for] both community and academic libraries."–Midwest Book Review. "…valuable and wise reflection of Jewish history and Jewish survival."—Rabbi David J. Wolpe. "A welcome, warm-hearted book that provides inspiration and amusement."—Michael Medved.
Paperback, Kindle, hardcover. Available on Amazon.com, Barnes and Noble, etc.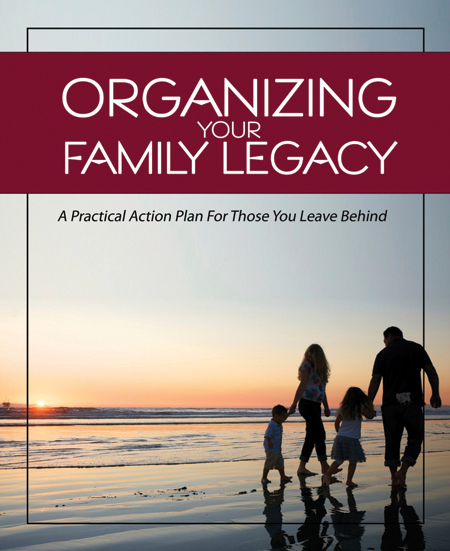 Organizing Your Family Legacy: A Practical Action Plan for Those You Leave Behind
After suffering the painful loss of his wife, Ed needed to grieve but was forced to deal with stressful decisions. The anguish was "more than anyone should have to endure." With extensive research the authors created this step-by-step guide to teach you how to plan for the unexpected, make key decisions and organize critical documents and data in one place. "…The most comprehensive and helpful resource for the essentials of life planning."
Death of a Diva: From Berlin to Broadway
A renowned star of stage and screen and outspoken critic of the Nazi regime is found murdered at a Broadway theater in the summer of 1941. The police investigation reaches back to her humble origins in a Jewish ghetto in pre-WWI Vienna to her rise to stardom in 1920s Germany. "Grand in its scope and intricate in its design, this ambitious story attempts to bridge time and space—and accomplishes both quite nicely."—The US Review of Books.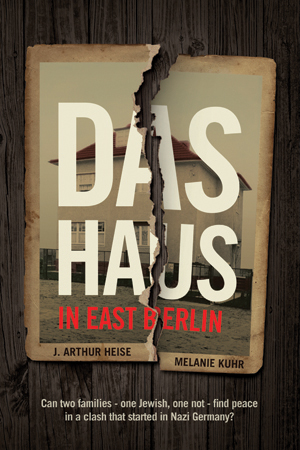 Das Haus in East Berlin: Can Two Families—One Jewish, One Not—Find Peace in a Clash That Started in Nazi Germany?
The struggle between the heirs of the two families started when the Berlin Wall came down. Starting out as antagonists, they learned much about themselves and their families, e.g. that the father of one had been a Nazi accused of basically having stolen the house. As they continued the fight for the house, they slowly learned to trust each other. One result of that trust and friendship is this book, which they co-authored.
Available in paperback, e-book and audio versions from Amazon.com.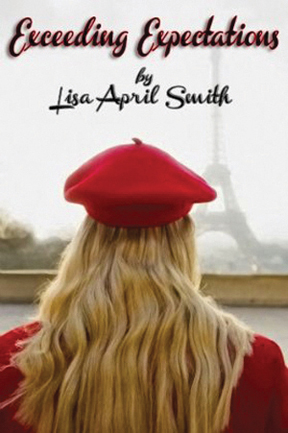 Exceeding Expectations
"From turbulent Nazi occupied Paris to plush Palm Beach in 1961, this one will take you on a ride you won't forget."
Named to "Top Twelve of 2012" best novels.
"5 Soaring Stars."
"Authentic details of the time-periods that make it fun to read."—Reviewer Deborah Previte.
"…bursting with riveting mystery, suspenseful twists and love scenes that sizzle and pop."—Reviewer Cari Pestelak.
"…well told, well plotted out and executed perfectly."
"It's witty, fun and sassy.""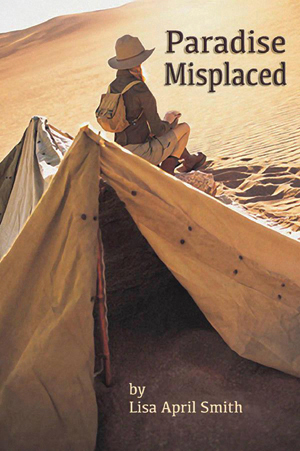 Paradise Misplaced
The thrilling sequel to Exceeding Expectations
"Sophisticated, Smoldering and Suspenseful = Sensational!"
"The characters…are so rich and complex I feel as if I know them all."
"A compelling and superbly written book that will fill you with anticipation until the very end yet still leave you wanting more."—Reviewer Crystal Fulcher.
"For readers who wish to be totally engrossed in a story and feel transported thru time and space." —Reviewer Marilou George.
"This book has it all! …romance, mystery, sex and crime…a story that you will not be able to put down."—Reviewer Charla Wilson.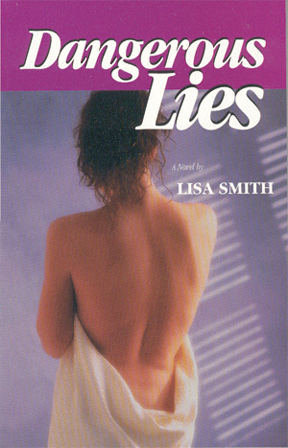 Dangerous Lies
"Seduction. Crime. Revenge."–The Morning Call. "One woman's life on-the-edge…" "…laced with suspense, humor, emotion and lots of twists and turns…racy new thriller has two unforgettable protagonists."–Palm Beach Post. "…page turning suspense and a plot that grabs the reader from the first page."–Spotlight Magazine. "This is the closest novel I've read to Mario Puzo's Godfather in decades."–TheBookishDame.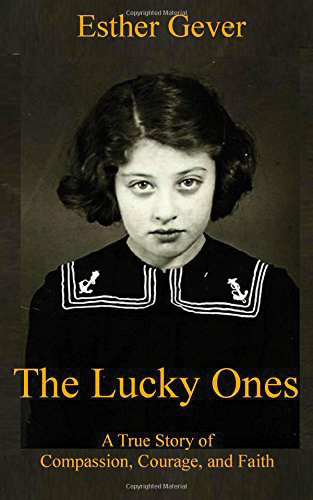 The Lucky Ones
A riveting tale of a young girl living an idyllic childhood in Vienna, forced to flee with family and ingeniously survive in a world gone dark, who was able to defy the evil surrounding her. Was it luck, courage or destiny?…You decide.
Paperback, $8.45, excluded shipping. 160 pages. Amazon.com & barnesandnoble.com.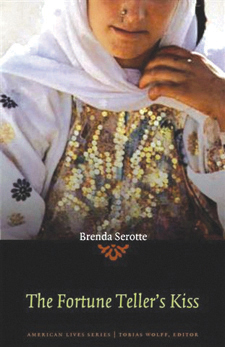 The Fortune Teller's Kiss
A book club favorite and finalist for the National Jewish Book Award, this acclaimed memoir of growing up a Turkish Jew in a fortune-telling, belly-dancing family illustrates Sephardic life, the foods, fear of the Evil Eye and the author's struggle to walk again after polio. Booklist calls it "A joy to read…a profoundly moving memoir." Now in paperback with Discussion Questions!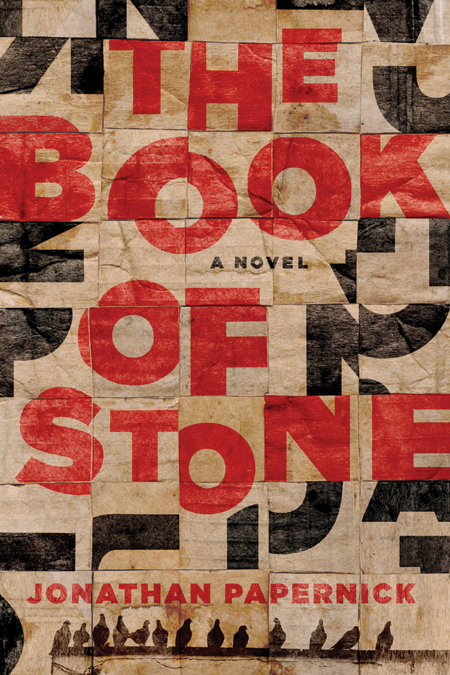 The Book of Stone
Matthew Stone has inherited a troubling legacy: a gangster grandfather and a distant father—who is also a disgraced judge. Haunted by losses past and present after his father's death, and desperate for redemption, Matthew charts a course of increasing peril—for himself and for everyone around him.
Paperback, 389 pages. Available on Amazon.com, B&N, iTunes, and wherever books are sold. On Sale Now.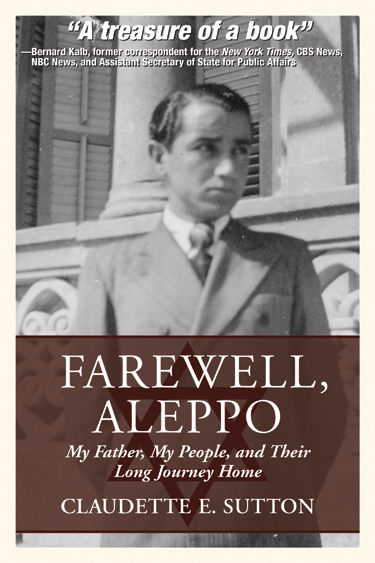 Farewell, Aleppo: My Father, My People and Their Long Journey Home
"Merges the best of family biography with fascinating historical, social and religious knowledge"—Foreword Reviews. A loving account of a father's odyssey from Aleppo's ancient Jewish community, to Shanghai under Japanese occupation during World War II, to a new life in skyscraper America: "A must-read for anyone who wants to explore this rich culture."—Jewish Book Council.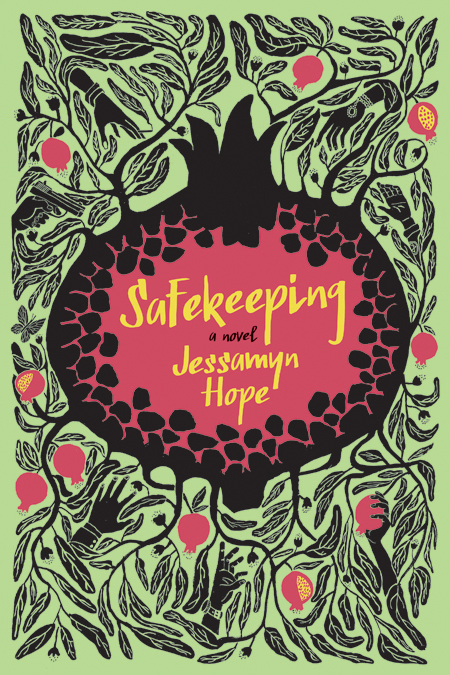 Safekeeping
A profound, moving novel about lost souls whose fates become entangled one summer on an Israeli kibbutz: Adam, the American drug addict; Ulya, the ambitious and beautiful Soviet émigrée; Claudette, the French Canadian Catholic with OCD; Ofir, the Israeli teenager wounded in a bus bombing; and Ziva, the Socialist Zionist firebrand who founded the kibbutz.
Paperback, 371 pages. Available on Amazon.com, B&N, iTunes and wherever books are sold.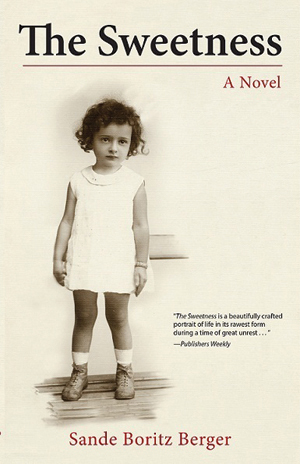 The Sweetness
"A Jewish girl in Eastern Europe and her teenage American cousin experience the Holocaust years in vastly different ways in this bittersweet novel… A tender look at immigrants in America and Nazi victims in Europe succeeds in educating and engaging readers."—Kirkus. "[The Sweetness] is a beautifully crafted portrait of life in its rawest form during a time of great unrest."—Publishers Weekly, Amazon Breakthrough Novel Awards.
Paperback and ebooks available from Amazon, Barnes & Noble and wherever books are sold.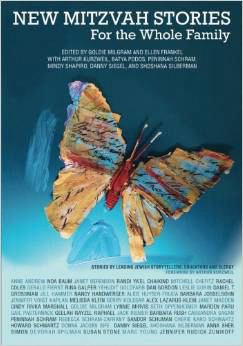 New Mitzvah Stories for the Whole Family
Looking for stories that excite the imagination, open the heart, and support good values? This inclusive volume for every kind of Jewish family offers vibrant new Jewish folklore, cleverly adapted traditional tales, and riveting true stories. Each tale is paired with a stimulating Study Guide for reflection, discussion and action. Forty-three stories reveal the nourishing spirituality of Jewish values and are designed for reading and retelling across the generations. A perfect gift for all occasions.
Quality paperback, 336 pp. $24.99. Available through all major booksellers.