A Life of Service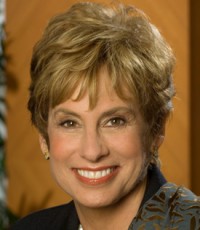 Bernice S. Tannenbaum, my friend and one of the great leaders of the Zionist and Hadassah world, died in April at the age of 101. A fearless champion of the Jewish people, Bernice was a crusader connecting American Jewish women not only to Israel, but to building bridges to nations through the universal language of medicine.
Today, we celebrate the contributions of this important risk taker and visionary, Hadassah's 16th national president who created and founded Hadassah International and Hadassah Foundation, both thriving and successful to this day.
A former chair of Hadassah Magazine, her friends and colleagues established the Bernice S. Tannenbaum Prize, awarded annually by the foundation; this year's recipient is Jessica Nare, head of leadership programs for the Jewish Family Service of San Diego, part of the next generation of leaders committed to repairing the world. We will miss Bernice, but her legacy lives on in those she inspired and the programs she created. May her memory be for a blessing.
Vacation with Hadassah in Israel
When is a trip to Israel more than just a tour? When it is with Hadassah! Hadassah Missions is proud to announce a new partnership with Ayelet Tours to offer members and Associates unique opportunities to see—and experience—the Holy Land.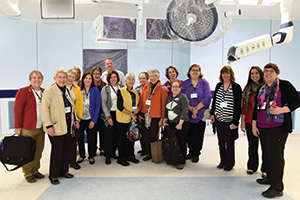 While in Israel, participants will experience high-level presentations from leading thinkers; enjoy off-the-beaten-path excursions; and go behind the scenes to witness the cutting-edge research and care taking place at Hadassah Hospital.
Visit Ayelet's website for a list of upcoming missions, including Rhodes to Jerusalem, which begins on the Greek island before heading to Israel, and Takin' It Easy Israel, offering participants a leisurely, less physically demanding pace of sightseeing.
For a longer stay abroad, consider the Hadassah Active Program in Israel launching in October, with trips ranging from two to four weeks. Key elements include community service (for example, tutoring Enlish), touring throughout the country, presentations by speakers and visits to Hadassah sights and Jewish National Fund forest.
Curriculum Watch
The goal of Hadassah's ongoing Curriculum Watch initiative is to ensure that standards of education are historically accurate and ethnically and culturally unbiased. The program challenges publishers and educational institutions when their textbooks and materials indicate a bias against Jews or other minorities, or when the history of the United States, Israel or the world is obviously misstated or "sanitized" in favor of one group over another.
When a textbook contains maps of the Middle East but Israel is missing, or when history books include WorldWar II but never mention the Holocaust, Curriculum Watch begins the sometimes arduous process of dealing with school systems, publishing houses and communities to remedy the situation.
The initiative's chair, Sandra Alfonsi, works with a distinguished advisory board of 18 professors, historians and attorneys to address biases found in education materials.
To learn more about Curriculum Watch—from what to look for in textbooks and other educational resources to how to contact the board with a possible bias discovery—go to the project's website.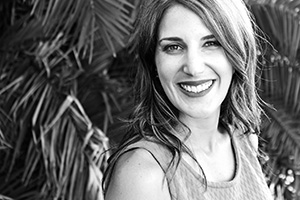 Tannenbaum Prize Goes to….
Jessica Nare, the director of leadership programs for the Jewish Family Service of San Diego, has been named as the recipient of the 2015 Bernice S. TannenbaumPrize. The prize, administered by the Hadassah Foundation, is given annually to an emerging professional who is working to advance the cause of women and girls in the United States or Israel. Nare received the award at a ceremony in New York on June 8.
Since joining JFSSD in 2011, Nare has created the Girls Give Back program, engaging more than 80 local teens in gender-sensitive programming. (Girls Give Back is a current Hadassah Foundation grantee.) In 2014, Nare was appointed by then-interim Mayor Todd Gloria to a four-year term on San Diego's Human Relations Commission, as the lead on gender-specific issues.
Nare also teaches women's studies courses at San Diego State University and National University and is a member of the Faculty Against Rape program at San Diego State.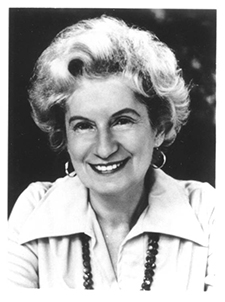 Celebrating a Life of Service to the Jewish People
Bernice S. Tannenbaum, who served as national president of Hadassah, the Women's Zionist Organization of America, from 1976 to 1980, and who later founded Hadassah International, passed away April 6. She was 101.
"We mourn the loss of a great leader not only of Hadassah but of the Jewish people," said Marcie Natan, Hadassah's current national president. "Bernice was one of the most beloved and productive Hadassah figures of the past half century. The legacy of accomplishment and inspiration that she leaves is immeasurable."
Tannenbaum's service to Hadassah, Israel and the Zionist movement spanned nearly seven decades. During her presidency, she initiated Hadassah's practice of periodically holding its annual convention in Israel, convening the first such Jerusalem gathering in 1978. She also launched Hadassah's first strategic planning initiative, resulting in key structural changes that affected the organization for years and an approach to governance that guides Hadassah to this day.
From 1980 to 1984, Tannenbaum served as chair of the Hadassah Medical Organization. HMO's director general during this time, Dr. Samuel Penchas, remembers Tannenbaum fondly, saying that "Hadassah benefitted greatly from the personal, hands-on leadership she practiced. To participate in a meeting between Tan-nenbaum and any Israeli government official was a neat lesson in practical diplomacy."
In 1983, she founded Hadassah International, transforming Hadassah into a global network that is currently represented in 21 countries. She served as international coordinator of Hadassah International for 10 years.
After the United Nations General Assembly approved Resolution 3379, equating Zionism with racism, in 1975, pro-Israel groups around the world mobilized to overturn it. Tannenbaum spearheaded the United States campaign for repudiation, which came to a successful conclusion in 1991 when the United Nations repealed the resolution. Back at the United Nations in 2000, Tannenbaum was the spokesperson for Hadassah's successful campaign to achieve NGO consultative status in the United Nations Economic and Social Council.
Tannenbaum was behind the creation of the Hadassah Foundation in 1998, whose purpose is to provide funding to initiatives that share Hadassah's mission but are beyond the scope of its projects. Tannenbaum served for many years as the foundation's liaison to the Hadassah National Board.
Among the many Hadassah projects and departments Tannenbaum chaired were Youth Aliyah, Zionist Affairs, Hadassah Magazine, Membership Division and Press/Radio/TV. More than any particular post she held, however, she was most frequently lauded by people who knew her as a mentor, counseling women at all levels of involvement in Hadassah, from upcoming leaders to those who succeeded her as national president.
In Israel, the Bernice S. Tannenbaum Day Center in Kiryat Shemona is named in her honor. The Tannenbaum Conference Hall at the Ein Kerem campus of HMO in Jerusalem is named for her and her late husband, Nathan Tannenbaum. In 2003, Tannenbaum received Hadassah's highest honor, the Henrietta Szold Award for Distinguished Humanitarian Service.
Tannenbaum was born Bernice Franklin and raised in Brooklyn, New York. She earned a bachelor's degree in English literature and art from Brooklyn College. She joined Hadassah in 1944 and was a founder of the Kew Gardens Chapter in Queens, New York, eventually becoming chapter president. She later became president of the Long Island Region and helped divide the region into the Queens and Nassau-Suffolk Regions.
Tannenbaum's first husband, Hyman Salpeter, died in 1969. They had one son, Richard, who died in 2003. In 1975, she married Nathan Tannenbaum. He died in 1991. Tannenbaum is survived by her daughter-in-law, Deanna Salpeter Warshauer, three grandchildren and eight great-grandchildren.