Hadassah Magazine's Guide to Jewish Literature
Advertisement
A selection of books to entice any reader. Everything from novels to nonfiction, memoirs to mysteries.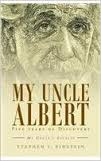 My Uncle Albert: Five Years of Discovery
Never known facts about Albert Einstein and his nephew Stephen, who lived with his uncle in Princeton, NJ. Stephen tells it the way it was, great read and revealing of how Albert really lived. Fifth chapter is mind-boggling, with facts that leave you in awe. Albert Einstein was a founder of Hebrew University in Jerusalem and the first man to be named Man of the Century. A must read for all Jewish families, a great Chanukah gift.
$14.95, 122 pages. Order from Amazon, iTunes, all bookstores.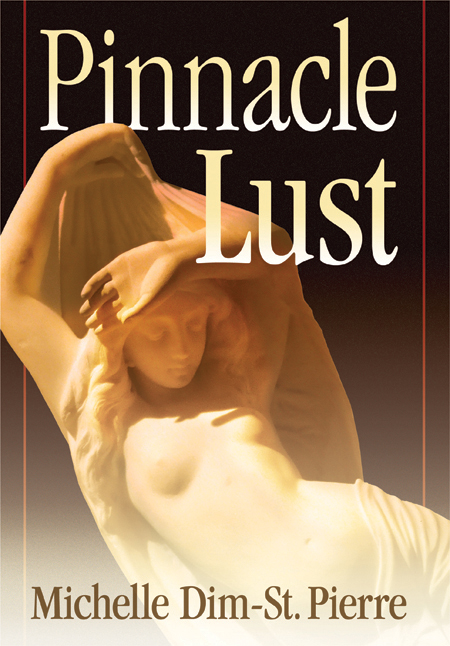 Pinnacle Lust
In Tel Aviv, during Operation Desert Storm, Sharon Lapidot, a beautiful young nurse, begins an affair with a married doctor amid a culture of strict Jewish faith. Vividly told, this compelling journey of love and lust, honor and betrayal, loss and redemption, will move you—and perhaps even change you. "…It tells the story of the heartbreak of forbidden love between star-crossed lovers. This is the story of love, romance, conflict and finding oneself…"—Amazon Reviewer Coco.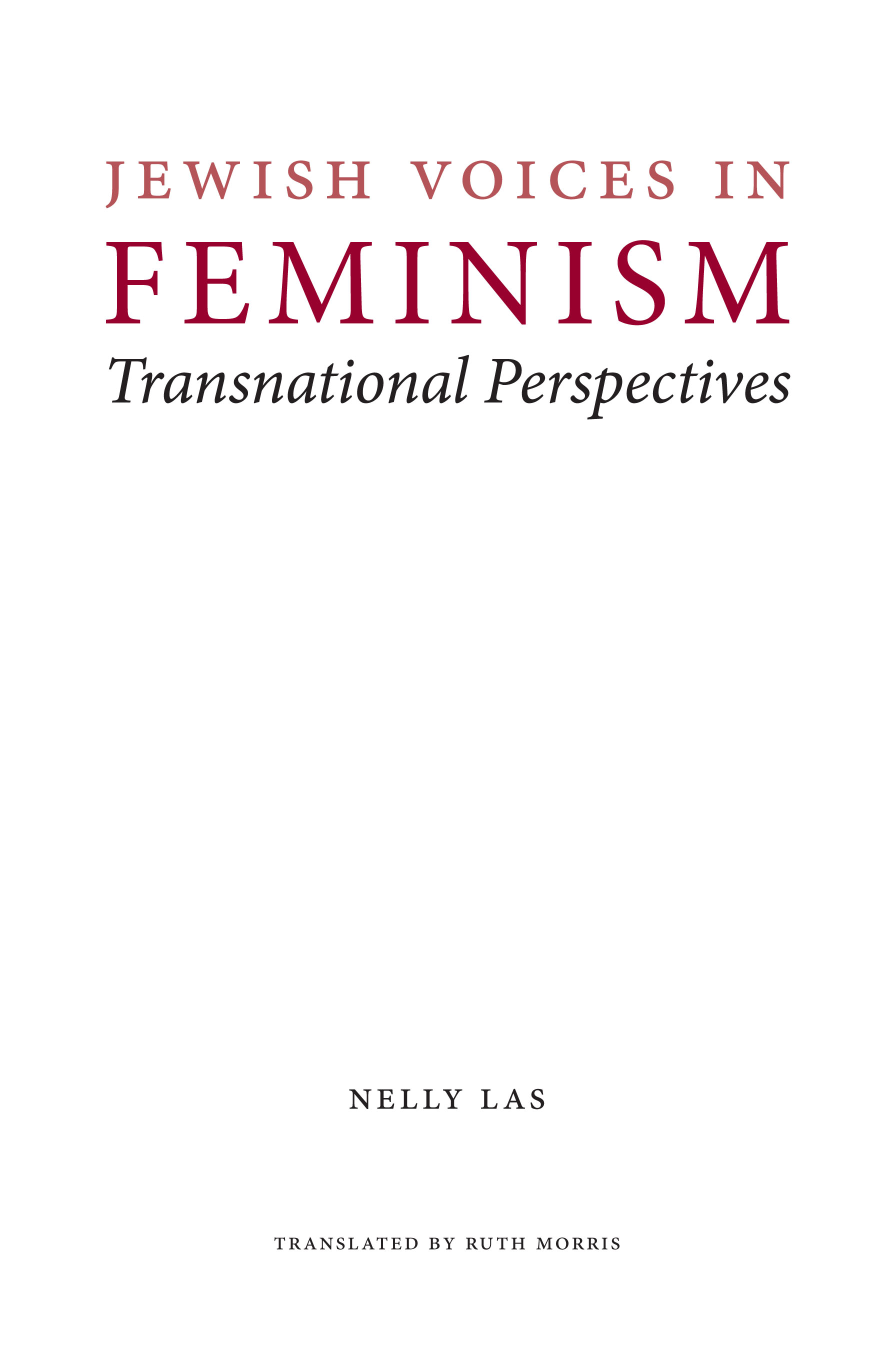 Jewish Voices in Feminism: Transnational Perspectives
Because the feminist debate has included questions important to Jewish discourse, including religion, anti-Semitism, Zionism, and the Israeli-Palestinian conflict, it is not surprising that such matters should also be of concern to Jewish women, many of whom have played an active role in feminist movements.
Farewell, Aleppo: My Father, My People and Their Long Journey Home
"Merges the best of family biography with fascinating historical, social and religious knowledge"—Foreword Reviews. A loving account of a father's odyssey from Aleppo's ancient Jewish community, to Shanghai under Japanese occupation during World War II, to a new life in skyscraper America: "A must-read for anyone who wants to explore this rich culture."—Jewish Book Council.
E-book – $4.99, paperback – $14.95.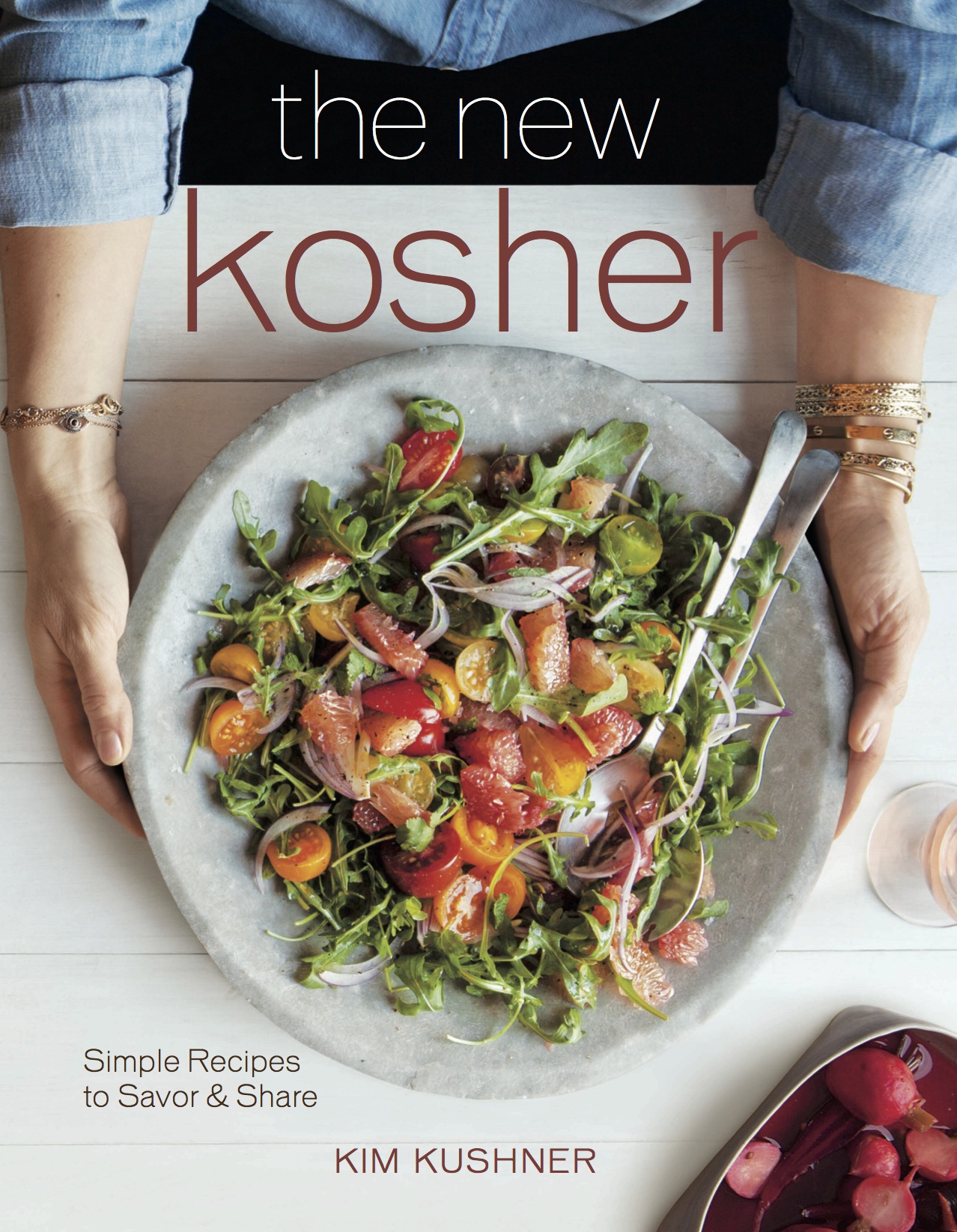 The New Kosher
In The New Kosher, Kim Kushner redefines kosher cooking for the modern family. She emphasizes fast, easy and delicious dishes with exquisite flavors for special occasions and everyday meals. With over 100 recipes from around the world, there's something for everyone in this comprehensive guide to kosher cooking.
Visit Amazon, BAM, Barnes and Noble or Indie Bound to pick up your copy!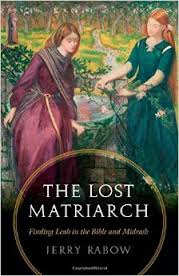 The Lost Matriarch: Finding Leah in the Bible and Midrash
Through Jerry Rabow's weaving of biblical text and midrash, readers learn the lessons of the remarkable Leah, who triumphed over adversity and hardship by living a life of moral heroism. The Lost Matriarch reveals Leah's full story and invites readers into the delightful, provocative world of creative rabbinic and literary commentary.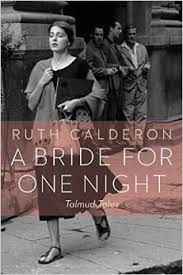 A Bride for One Night: Talmud Tales
Ruth Calderon has recently electrified the Jewish world with her teachings of talmudic texts. In this volume, her first to appear in English, she offers a fascinating window into some of the liveliest and most colorful stories in the Talmud.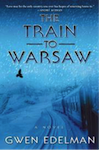 The Train to Warsaw
In 1942, Jascha and Lilka escape from the Warsaw Ghetto. Forty years after the war, traveling by train through a frozen December landscape, they return to the city of their past. A riveting love story about the nature of desire and the cost of survival, a haunting and unforgettable portrait of a man and woman who cannot escape the past.
Available in hardcover, paperback, e-book, audiobook; from Amazon and in bookstores.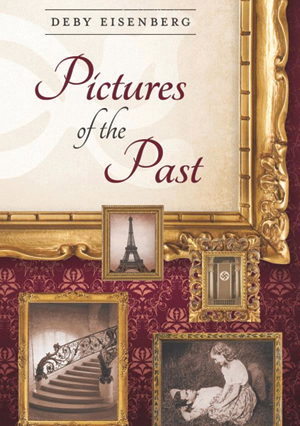 Pictures of the Past
Part of the Jewish Book Council Author Tour. From the mansions of Chicago's North Shore to the European capitals of Paris and Berlin, from WWII to the present day, this compelling historical fiction follows a beautiful Impressionist painting and a young love diverted by the Nazis. From a world torn by the horrors of war, a love story emerges that endures through years of separation.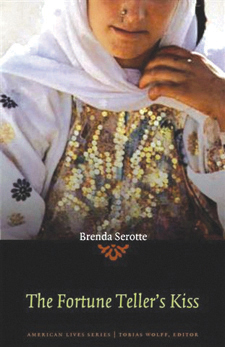 The Fortune Teller's Kiss
A book club favorite and finalist for the National Jewish Book Award, this acclaimed memoir of growing up a Turkish Jew in a fortune-telling, belly-dancing family illustrates Sephardic life, the foods, fear of the Evil Eye and the author's struggle to walk again after polio. Booklist calls it "A joy to read…a profoundly moving memoir." Now in paperback with Discussion Questions!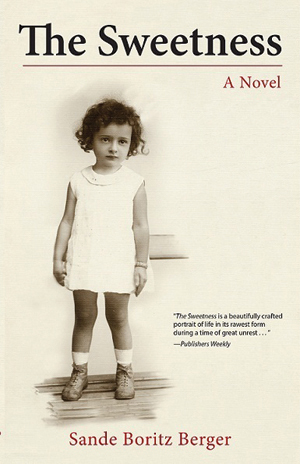 The Sweetness
"A Jewish girl in Eastern Europe and her teenage American cousin experience the Holocaust years in vastly different ways in this bittersweet novel… A tender look at immigrants in America and Nazi victims in Europe succeeds in educating and engaging readers."—Kirkus. "[The Sweetness] is a beautifully crafted portrait of life in its rawest form during a time of great unrest."—Publishers Weekly, Amazon Breakthrough Novel Awards.
Paperback and ebooks available from Amazon, Barnes & Noble and wherever books are sold.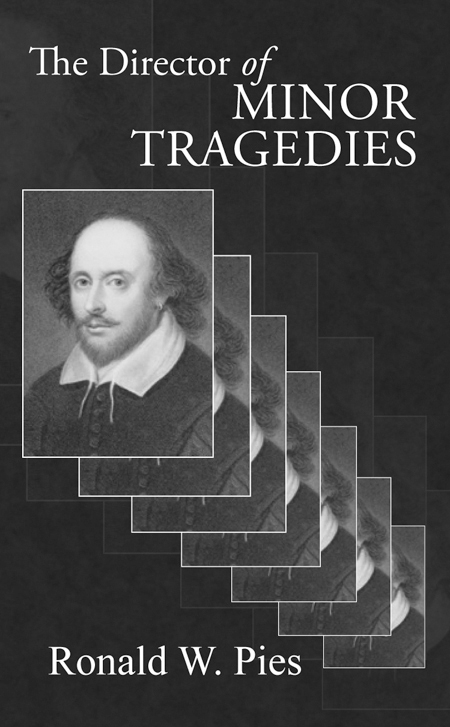 The Director of Minor Tragedies
Adam Levtov is a rabbi's son with a guilty conscience, a troubled family and an angry Russian playwright on his tail. This short novel works the borderlands between tragedy and comedy, and "…creates a compelling family drama filled with love, compassion, humor and a keen understanding of the human condition."—Richard Berlin, M.D.
Price: $13.95, 182 pages. Available from iUniverse or Amazon.com.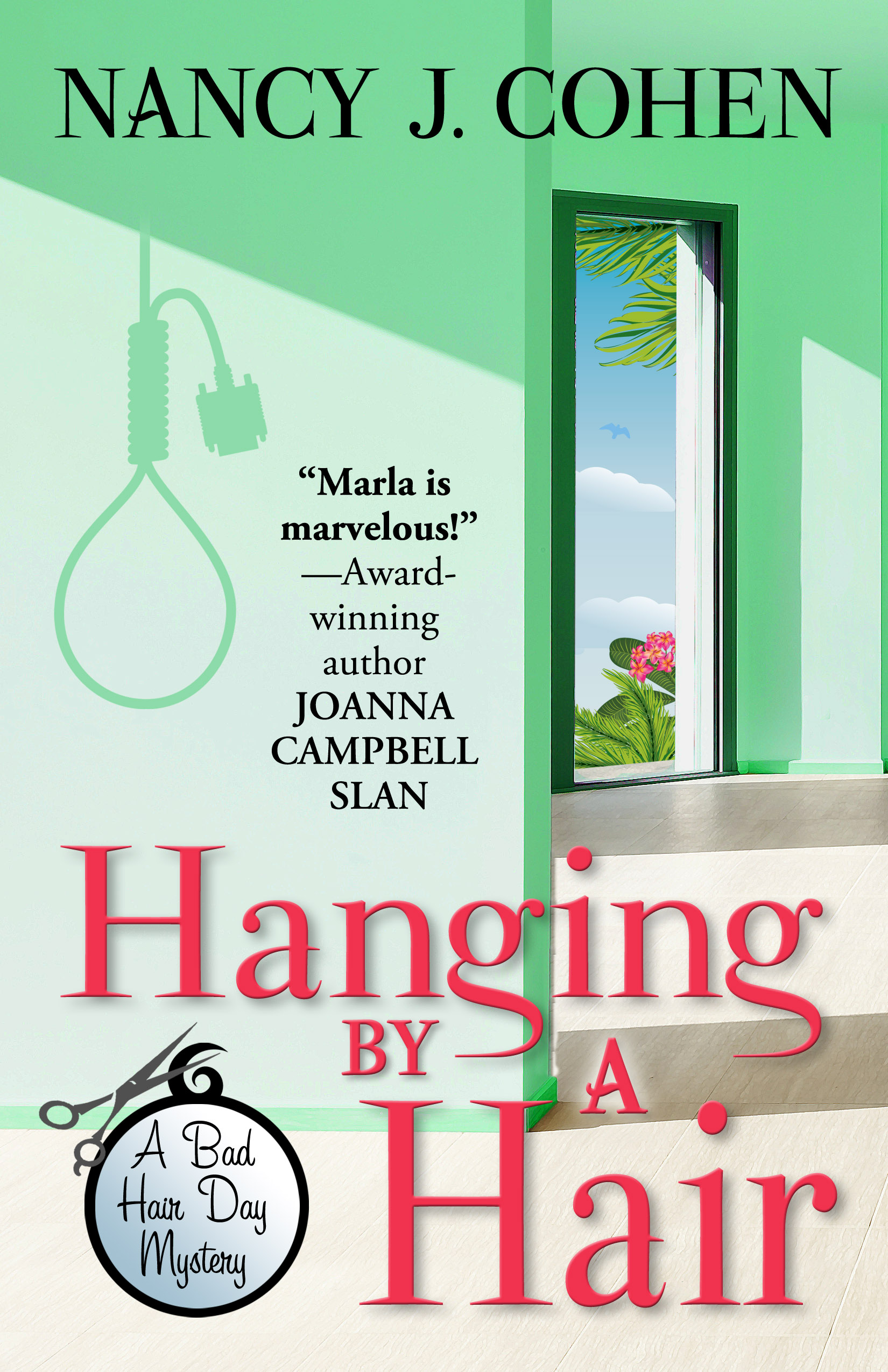 Hanging by a Hair
A new home spells nothing but trouble for newlyweds Marla and Dalton Vail when their cranky neighbor, the HOA president, is found dead next-door. What's a Jewish hairstylist to do except solve the crime? "A madcap murder mystery that will have you laughing and guessing until the very end." Chosen as best cozy mystery by Suspense Magazine.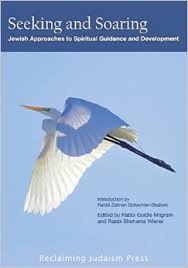 Seeking and Soaring: Jewish Approaches to Spiritual Guidance and Development
Strengthening and renewal of spirit is essential throughout the journey called life. Discover effective approaches, perspectives, vignettes, exercises, sacred texts in translation and stories from leading Jewish spiritual teachers, scholars and guides. Seeking and Soaring also guides you in healthy Jewish practices for navigating experiences such as transitions, fear, emotional pain, illness, addictions, grief, longing, authentic prayer, ritual, ancestors, rites of passage, character, physical challenges, blessings and much more.
$19.95; Quality Paperback, 381 pages. Available through all major booksellers and www.ReclaimingJudaism.org.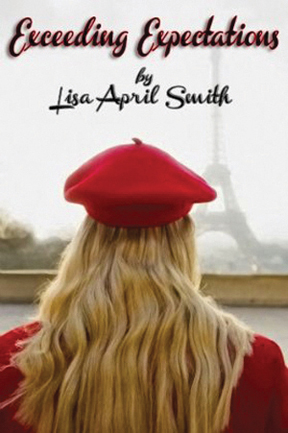 Exceeding Expectations
"From turbulent Nazi occupied Paris to plush Palm Beach in 1961, this one will take you on a ride you won't forget."
Named to "Top Twelve of 2012" best novels.
"5 Soaring Stars."
"Authentic details of the time-periods that make it fun to read."—Reviewer Deborah Previte.
"…bursting with riveting mystery, suspenseful twists and love scenes that sizzle and pop."—Reviewer Cari Pestelak.
"…well told, well plotted out and executed perfectly."
"It's witty, fun and sassy."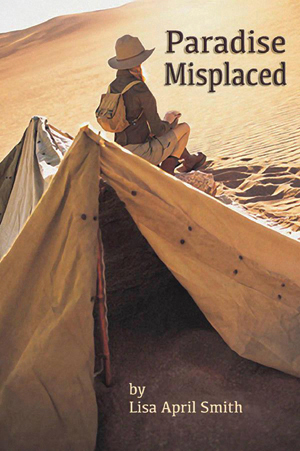 Paradise Misplaced
The thrilling sequel to Exceeding Expectations
"Sophisticated, Smoldering and Suspenseful = Sensational!"
"The characters…are so rich and complex I feel as if I know them all."
"A compelling and superbly written book that will fill you with anticipation until the very end yet still leave you wanting more."—Reviewer Crystal Fulcher.
"For readers who wish to be totally engrossed in a story and feel transported thru time and space." —Reviewer Marilou George.
"This book has it all! …romance, mystery, sex and crime…a story that you will not be able to put down."—Reviewer Charla Wilson.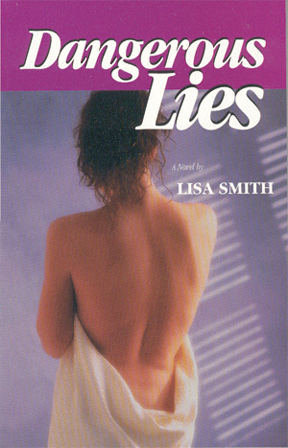 Dangerous Lies
"Seduction. Crime. Revenge."–The Morning Call. "One woman's life on-the-edge…" "…laced with suspense, humor, emotion and lots of twists and turns…racy new thriller has two unforgettable protagonists."–Palm Beach Post. "…page turning suspense and a plot that grabs the reader from the first page."–Spotlight Magazine. "This is the closest novel I've read to Mario Puzo's Godfather in decades."–TheBookishDame.