The Past Is Present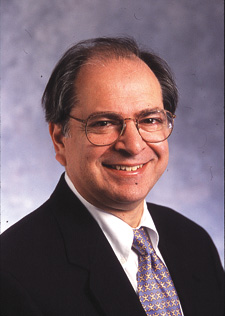 Scratch yesterday and you will often find today just below the surface. It's easy to link the 150th anniversary of the end of the Civil War with the final lowering of Confederate flags at Southern state capitols. The same is true of Abraham Lincoln and his relationship with Jews. From friendships in Springfield, Illinois, to his defense of Jewish rights while president to the way he invoked God in universal rather than Christian terms, he set an example and a foundation for the freedom American Jews enjoy today.
Two articles in this issue look at Lincoln and the Jewish community of his time. Jonathan D. Sarna, the preeminent historian of American Jewry and coauthor of Lincoln and the Jews: A History (Thomas Dunne Books), reviews the 16th president's record and notes that while only a minority of American Jews today had ancestors in the country at the time of the Civil War, all can claim a part of the history.
The Lincoln-Jewish relationship was and remains reciprocal. The exhibition "Lincoln and the Jews," which opened last spring at the New-York Historical Society, is currently running at the Abraham Lincoln Presidential Library and Museum in Springfield. Rahel Musleah reviews the exhibit's 80-plus documents—from letters and proclamations to photos and paintings—that reveal the relationship in great detail.
If we can benefit from 19th-century actions and opinions, what about those from the more distant past? Gershom Gorenberg's focus (page 36) is on applying the rules of Shabbat to computers and cell phones—rules that force the observant to interact only face-to-face with real people one day out of every seven. Our sages "knew about horses but couldn't dream of electricity, let alone touch screens," he writes, adding, "I'd say the prohibition of checking your screen and tapping it was there, hidden, waiting 3,000 years to emerge, and that its presence is a sign that the text on parchment echoes Divine wisdom and is eternally unfolding."