A Rock 'n' Roller's Jewish Soul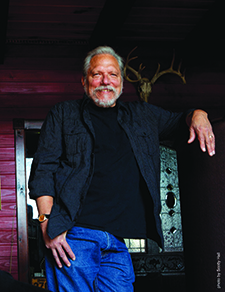 Best known as a founding member of Jefferson Airplane and Hot Tuna and lesser known as the great-grandson of a Torah scribe, virtuoso guitarist Jorma Kaukonen, 74, has spent most of the last two decades finding his Jewish soul. The impetus came from his wife, Vanessa Kaukonen, whom he picked out of the audience at a concert in 1988. The two had an instant attraction and were soon married.
Vanessa was Catholic, but she was impressed by Jewish symbolism and ritual upon seeing Jorma's road manager light a yortzeit candle. When Jorma and she attended a klezmer concert at a synagogue in West Virginia, they suddenly felt at home.
Returning home to Athens, Ohio, Vanessa converted and Jorma reaffirmed his own faith. They now juggle Shabbat dinners at the Ohio University Hillel and weekends at their guitar camp, Fur Peace Ranch.
Jorma recently released a solo album, Ain't in No Hurry. With crystal-clear fingerpicking, compelling vocal honesty and spiritual lyrics, it's an inspiring collection that is both universal and uniquely American.