Amy Winehouse, the Film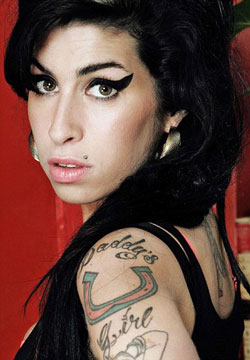 Amy
She was "a very classic North London Jewish girl," says a commentator about Amy Winehouse, the popular jazz singer whose powerful voice in songs such as "Rehab" put her at the top of the charts.
Asif Kapadia's documentary relies on home videos for her early years and, for her later years, concert footage, interviews with agents, producers, bodyguards and friends. Winehouse was exploited by her father, her husband and others; hounded by fans and paparazzi; and crippled by depression, bulimia and addiction. She died in 2011 of alcohol poisoning at the age of 27.
She might have been "classic," but she was certainly not typical.