Online Sex Help for Seniors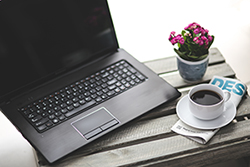 With the rise of websites that wel­come seniors' questions and con­cerns, the over-50 set is now more and more likely to head to their com­puters with sexual issues.
A new study by Liza Berdy­chev­sky, Ph.D., of the University of Illinois at Urbana-Champaign and Galit Nim­rod, Ph.D., of Ben-Guri­on University of the Negev monitored 14 online com­munities (in the United States, Aus­tralia, Canada and the United King­dom) geared toward adults ages 50 and older for a year. The two top choices: www.age-net.co.uk and www.yourlifechoices.com.au.
The hottest topics: how health and life situations can affect sexu­ality, the challenges of communica­t­ing with health care providers about sex and the paucity of available sex­­­ual information.
"These sites are places where seniors feel comfortable," says Nim­rod. "They are not afraid to ask their questions and share their stories."