Diagnosing Dementia, Via App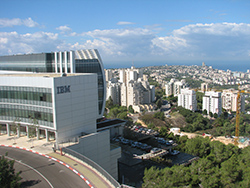 Diagnosing dementia may someday be only a few clicks and a seven-min­ute test away. IBM Research in Haifa, as part of the European Union-backed Dem@Care Project, is cre­ating an app to detect signs of cognitive im­­pair­ment, from the com­­fort of patients' homes.
Current tests are subjective, said Aharon Satt, an IBM researcher spe­­c­­ializing in detecting voice path­­ologies. They consist of long, ex­­pen­sive psychological interviews with the patient and caregiver and are often performed too late.
The app aims to diagnose then offer guidance to doctors for man­­aging the patient's condition and adjusting treatment. The technology analyzes voice responses to a series of tasks—from counting back­ward to telling a sad story—that test different brain capabilities.
Development of the app began in 2012, with cooperation from technical and medical partners in France, Greece, Sweden and Ireland. Early trials yielded an 85-percent accuracy rate.
Early detection using tools like this app can make a big difference for patients and their loved ones by improving memory and functional capabilities. "Although the disease is progressive, in terms of quality of life of patient and family, the patient can gain three or four years," Satt said. "In the third world, most dementia patients die without being diagnosed. In developing countries, this would make a huge difference."