Films from Lanzmann to Amos Oz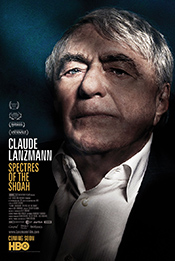 Claude Lanzmann: Spectres of the Shoah
Starting in 1973, Claude Lanzmann took 12 years to make Shoah, his epic documentary. In this 40-minute film by director Adam Ben-zine, Lanzmann relates the often agonizing story of the film's creation: He used a hidden camera, a fake passport and made-up organization names to get interviews with former Nazis and survivors. Benzine has created a sensitive look back at the groundbreaking film. Benzine's film airs on HBO in 2016. Cinephil. —Renata Polt
Hate
Although many filmgoers may be familiar with the origins of anti-Semitism, Nadav Eyal's journalistic experience leads him to un-cover stories not dealt with elsewhere. His documentary includes interviews with Muslim leaders on the similarities and differences between Muslim and Jewish diaspora communities. Israeli Films. —Judith Gelman Myers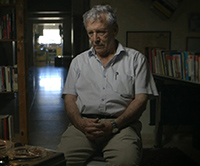 Censored Voices
For several weeks after the 1967 Six-Day War, Israeli author Amos Oz conducted interviews with Israeli soldiers and uncovered feelings of disillusion and self-doubt. The Israeli Army censored 70 percent of the tapes. The audio interviews are played against archival footage juxtaposing cheering Israelis as Arabs are expelled from their homes. —J.G.M.
Magda
The documentary about Magdelena Kasprzycki, still lively at age 93, adds an incredible chapter to the saga of Holocaust resistance and survival. Magda is Polish-born and half-Jewish. Her reddish-blond hair, blue eyes and fluent German enabled her to pass as a saucy young German, even to Gestapo interrogators, while working as a courier for the Polish underground during World War II. REM Entertainment. —Tom Tugend
Chasing a Star
Without uttering a word, popular Israeli actor Moshe Igvy plays himself in this zany Israeli comedy about three strangers who get entangled with the mob while chasing their dreams (and Igvy). Though "hipsterized" with ragged graphics and minor profanity, the film has the pleasurable feel of a good 1940s screwball comedy. Sisu Home Entertainment. —J.G.M.
Pawn Sacrifice
Cold War politics and Bobby Fischer's relentless brilliance drive the action in this fictionalized account of the 1972 world championship chess match between Soviet juggernaut Boris Spassky and Fischer (played by Tobey Maguire), the poor Jewish kid from Brooklyn. The film has superb acting, directing and a nearly perfect screenplay. The only missing element is Fischer's most heinous anti-Semitic rants. Bleecker Street Media. —J.G.M.