Impact Investing in Israel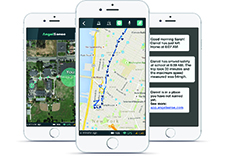 As Israel's high-tech sector and drive for social purpose converge, the Jewish state could become an ideal hotspot for impact investment funds, the head of the country's first such firm believes.
"It's almost a no-brainer to think about the link between the 'start-up nation' and tikkun olam," said Cecile Blilious, cofounder and managing partner of Impact First Investments.
Impact investing—making investments with social or environmental causes in mind—is a relatively new concept in Israel. Blilious, who has 14 years of international experience in the sector, said she enjoys blending traditional business management strategies with doing good. Impact First has combined forces with venture capitalists in Israel and is currently "building an ecosystem [with a] pipeline of entrepreneurs," she explained.
"I definitely think we are creating an industry here," said Blilious, who previously served as the Israeli portfolio manager for the Netherlands-based Noaber Foundation. "It is part of our DNA to be pioneers and startup people."
Thus far, Impact First has invested in three companies—AngelSense, Catalyst AgTech and Intendu—and is in negotiations on two more deals, according to Blilious. AngelSense develops GPS and voice-monitoring solutions for children with special needs, while Catalyst AgTech focuses on making agrochemical use more environmentally friendly. Intendu has created software to treat children with brain dysfunctions by personalizing rehabilitation using real-time, adaptable video games.