Fractured Faiths: Spanish Judaism, The Inquisition, and New World Identities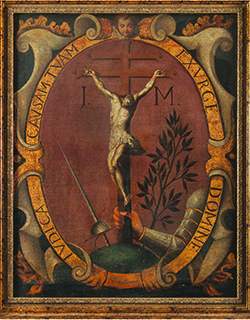 When the Inquisition reached New Spain, some Jews fled to what is today New Mexico to live as Crypto-Jews. Secret religious practices were maintained mostly by the women. This groundbreaking exhibit displays 175 items documenting Jewish heritage and persecution—at least 85 objects, 45 books, 20 documents, 12 paintings and 15 photos—from museums and private collections in Spain, Mexico and the United States.
On display are shackles from a prison in Mexico City, a miniature Purim grogger disguised as a Mexican noisemaker and a painting with an Inquisition emblem, all from the 1600s. Also exhibited is a rare Edict of Expulsion from Spain. May 22 to December at the New Mexico History Museum in Santa Fe.