The Stranger's Journey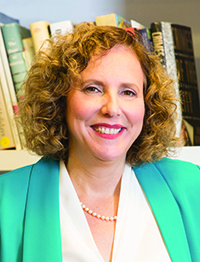 Jews know something about crossing borders. From our earliest days fleeing oppression in Egypt until today, we have trekked through deserts, been dispersed across the globe, escaped the Nazis (the fortunate few), broken through the Iron Curtain and, in the case of thousands of Ethiopian Jews, were secretly airlifted from the Sudan to the Promised Land. Our ancestors, our families—and, in some cases, we ourselves—have known what it means to be immigrants, refugees, outcasts and strangers in a strange land.
As we prepare to celebrate Passover, which begins on Friday, April 22, and recount the story of our first Exodus, Hadassah Magazine takes an in-depth look at the plight of migrants and refugees, from both a current and historical perspective. The Jewish community is not monolithic on the complexities surrounding these issues—we all have our opinions, fears, concerns and passions. What we bring to the conversation are human stories: Israeli correspondent Leora Eren Frucht travels to the Greek island of Lesbos, where Israeli aid workers are helping Arab refugees in their escape from their war-torn native lands. Roberta Elliott, whose own family escaped the Holocaust, discovers the stark differences between being a legal refugee and an illegal migrant in Arizona.
Looking back at our history, our writers retrace the steps of Jews fleeing the Nazis over the Pyrenees and explore how a Dominican dictator saved Jews during the Holocaust.
The refugee story is indeed a timeless one. Sheldon Harnick—profiled by Rahel Musleah—might never have imagined that 50 years after writing the lyrics for Fiddler on the Roof, the musical, now in its latest Broadway revival, would evoke today's refugees from Syria, Iraq and other lands in turmoil. The journey from Anatevka is one we have known all too well throughout our history—and one with which we must continue to grapple.