Hadassah Magazine's Guide to Jewish Literature
Advertisement
A selection of books to entice any reader. Everything from novels to nonfiction, memoirs to mysteries.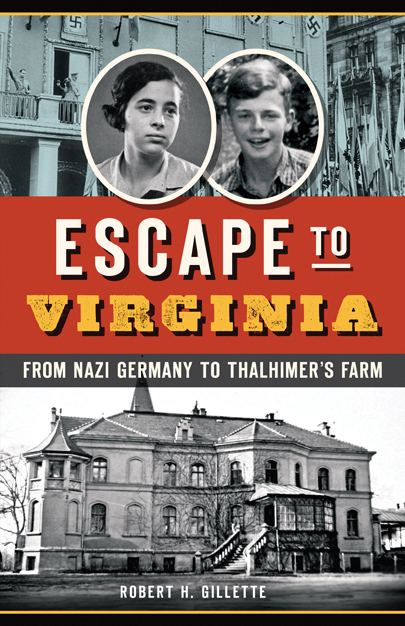 Escape to Virginia: From Nazi Germany to Thalhimer's Farm
A harrowing true narrative of two Jewish teenagers desperately searching for escape from Nazi Germany, and the safe haven offered to them by Richmond department store owner William B. Thalhimer. Booklist calls it "[A]n engrossing and informative study of a less familiar corner of a much-covered period."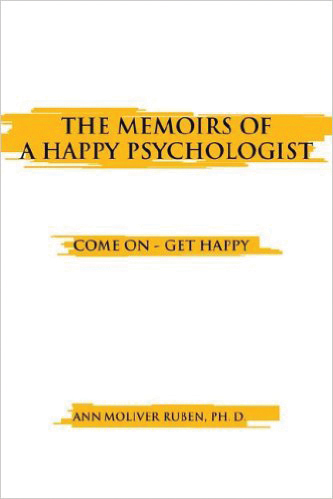 The Memoirs of a Happy Psychologist
Dr. Ruben, a 91-year-young, highly respected psychologist, will guide you to quickly learn how to be happy. She knows that happy people thank God for every day they are alive and are a pleasure to be with. "You, Ann Ruben, are the genuine article."—Roger Alan Hirsch.
Available on Amazon Kindle, and from the Bureau of Braille and Talking Book Library Services. For a print copy, send orders to Dr. Ann Ruben, 52 Garetta St. #607B, Pittsburgh, PA, 15217. $13, shipping included.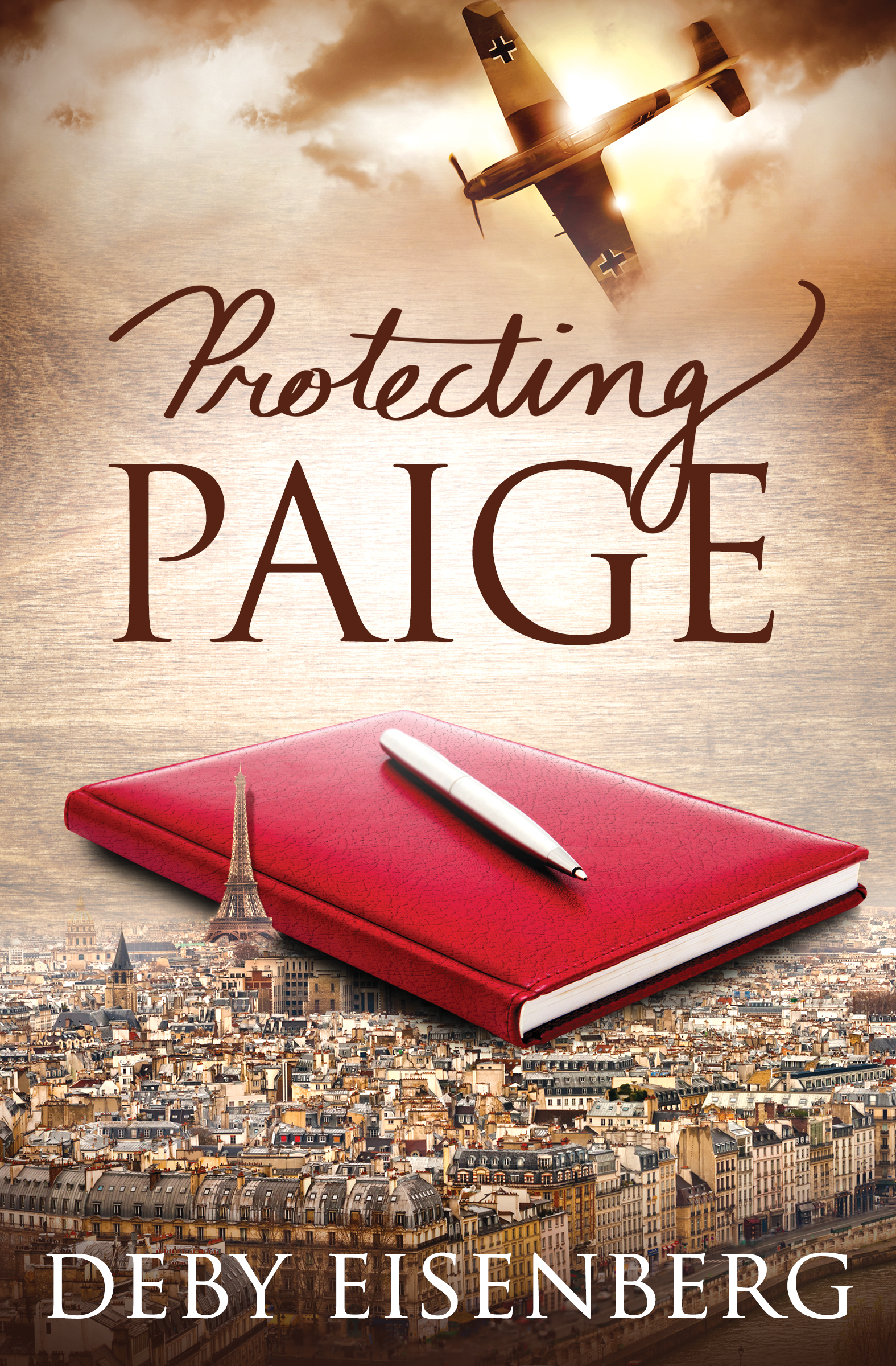 Protecting Paige
"Compelling…engaging…a moving family saga."—Kirkus Reviews. Maxwell was a dashing bachelor photojournalist, living life on the world's stage. Paige was his niece, living a privileged, sheltered life. Then she was orphaned by a random act of gang violence. Until her famous uncle became her guardian, Paige never knew the secrets of her Jewish heritage. She never knew the Holocaust was part of her story.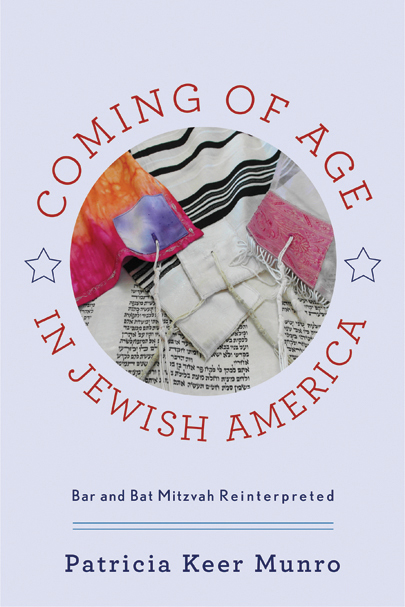 Coming of Age in Jewish America: Bar and Bat Mitzvah Reinterpreted
An inside look at bar and bat mitzvahs in the 21st century, examining how the practices have continued to morph and exploring how they serve as a sometimes shaky bridge between the values of contemporary American culture and Judaic tradition. Munro draws intriguing, broad-reaching conclusions about both the current state and likely future of American Judaism.
Rutgers University Press. Paper, 232 pages, $27.95. Available for purchase on www.indiebound.org.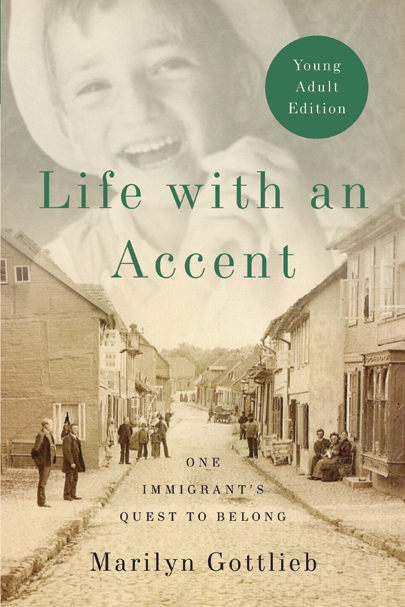 Life With An Accent: One Immigrant's Quest To Belong
By the time he is 12, Frank Levy understands that to attain his wishes, he must depend upon himself. In the young adult edition of Life with an Accent, we meet Levy as a happy toddler oblivious to political dangers. In 1936, seeking safety, his family moves from Germany to the British Mandate of Palestine. Ten years later they emigrate to America to be with grandma. Again Levy must change languages, cultures, even his name. With every effort to adapt, he sees that the history we live through matters. For teens and up. Soon to be released in Israel in Hebrew.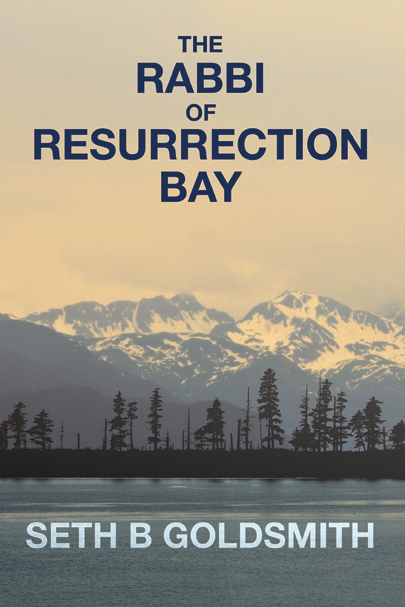 The Rabbi of Resurrection Bay
Kirkus Reviews: "An accomplished debut novel." "Goldsmith's ear for dialogue is superb." "Payoff is smoothly and confidently orchestrated." A young female rabbi starting a Jewish community in Alaska encounters a visiting egocentric and narcissistic, recently-widowed Miami Beach cosmetic surgeon who, together with his troubled son, finds redemption and a path back to Judaism, life and love amongst the Frozen-Chosen. Other reviews on Amazon.
ISBN 978-1-5150-9434-0, Softcover, 354 pages. Available in paperback and Kindle at Amazon and other booksellers.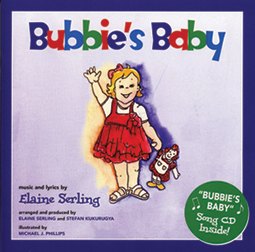 Bubbie's Baby
The treasured bond between bubbies, zaydees and grandchildren is lovingly shared in Bubbie's Baby, a musical story of a bubbie, zaydee and grandchild celebrating the joys of exploring the world. This tender tale comes to life through a CD-single/book, featuring a toe-tapping melody and beautiful vocals sung by singer/songwriter/author. Guaranteed to create memories together with sing-along fun!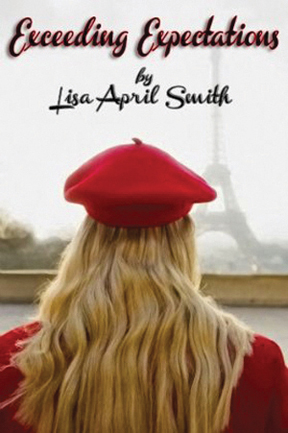 Exceeding Expectations
A Saga that Spans Four Continents!
#1 in The Charlie Series
"Smith's books have the pace and heat of Jacqueline Susann and the style and sophistication of Dominick Dunne."—Amazon Reviewer. Charlotte (Charlie) is struggling to cope with the loss of her beloved father, her sister's resulting mental breakdown, and the discovery that she's now penniless. Fortunately, Raul, an admiring young attorney, offers assistance to the traumatized young woman. Charlie embarks on a journey that leads to distressing truths about her father, crimes great and small, and a diabolical villain.
All titles available in print ($14.99) and e-book($4.99) at Amazon.com and Barnes&Noble.com. Find the audiobooks on CD or digital download at Downpour.com. For more about the author and her books visit https://www.LisaAprilSmith.com.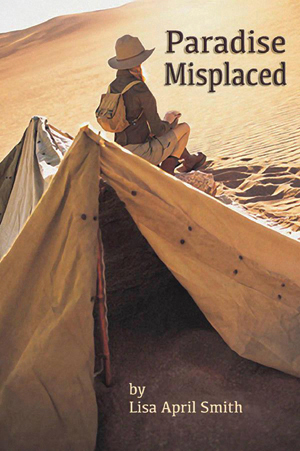 Paradise Misplaced
#2 in The Charlie Series
"…a brilliant book that will take you around the world and back making you anxious for more!" Heather's Reviews, Reflections of a Bookworm.
All the twists, suspense, danger, crime, romance, and sizzle that kept readers of Exceeding Expectations turning the pages long into the night are back in Paradise Misplaced! Charlie Morgan is recovering after viciously being pushed off a subway platform, Jack is in Buenos Aires romancing women as he seeks a wealthy new wife, and a roughhewn farmer is relentlessly pursuing Naomi. On three continents, with thousands of miles separating them, will Charlie, Jack and Naomi meet? Will their stories end in triumph or disaster?
All titles available in print ($14.99) and e-book($4.99) at Amazon.com and Barnes&Noble.com. Find the audiobooks on CD or digital download at Downpour.com. For more about the author and her books visit https://www.LisaAprilSmith.com.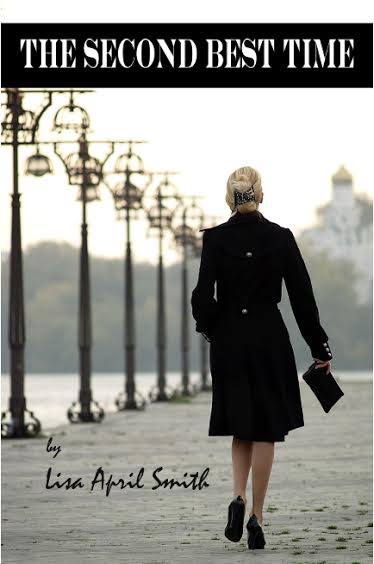 The Second Best Time
#3 in The Charlie Series
By turns suspenseful, surprising, dangerous, and sizzling hot, this third installment in the riveting "Charlie" series is the book fans have been begging for!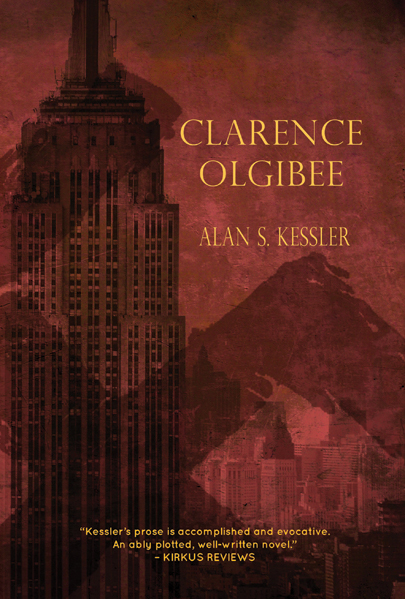 Clarence Olgibee
It starts with a murder. A historical novel about race, religion and the powerful men in a sleepy, 1950s Midwestern town, planning a new world order. "Kessler's prose is accomplished and evocative. An ably plotted, well-written novel."—Kirkus Reviews. "Kessler proves himself the true American heir of Louis-Ferdinand Celine."—Diane Lefer, author, Authors Choice, PEN, USA (Radiant Hunger). "Clarence Olgibee is the story of the universal corrosive nature of racism. Kessler's novel combination of realism, psychology and noir is beautifully written."—Louis J. Salome, author of Violence, Veils and Bloodlines.
Available from Amazon.com and blackrosewriting.com.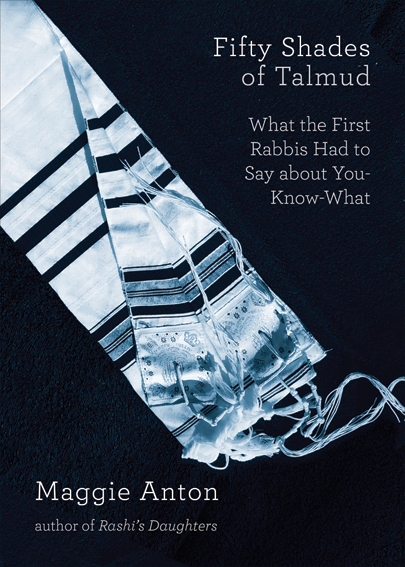 Fifty Shades Of Talmud: What The First Rabbis Had To Say About You-Know-What
Amusing. Seductive. Stimulating. We're talking about the Talmud? That's right. Take 50 actual Talmudic discussions, mix in pithy sayings by luminaries like Mae West, Amy Schumer, George Washington and Gandhi, add a few cartoons, and voilà—best-selling author Maggie Anton reveals how Jewish tradition is more progressive, and more bawdy, than one might think. Delighted and enlightened readers will come away with a new perspective on what the ancient Jewish sages say about our most intimate relationships.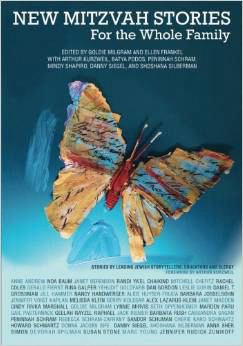 New Mitzvah Stories for the Whole Family
Vibrant non-fiction through fantasy, these new and adapted stories by leading authors, storytellers and educators are inclusive for gender, family structure and the full spectrum of Jewish life and learning. Reveals the soulful essence of inclusive, mitzvah-centered living. Each tale is paired with a stimulating Study Guide for reflection, discussion and action. Forty-three stories reveal the nourishing spirituality of Jewish values and are designed for reading and retelling across the generations.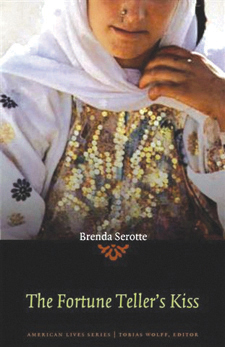 The Fortune Teller's Kiss
A book club favorite and finalist for the National Jewish Book Award, this acclaimed memoir of growing up a Turkish Jew in a fortune-telling, belly-dancing family illustrates Sephardic life, the foods, fear of the Evil Eye and the author's struggle to walk again after polio. Booklist calls it "A joy to read…a profoundly moving memoir." Now in paperback with Discussion Questions!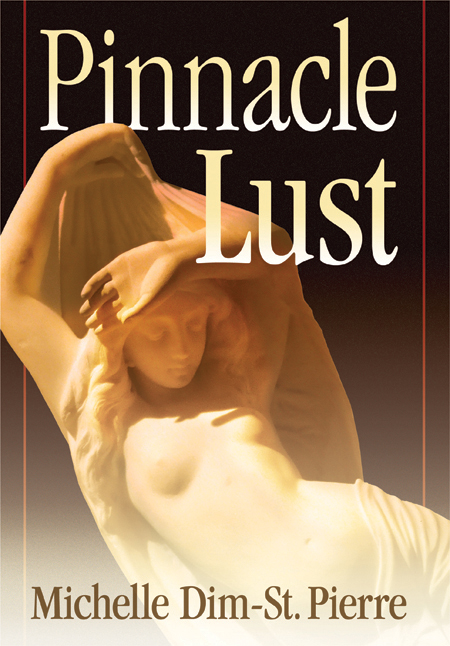 Pinnacle Lust
In Tel Aviv, under daily missile attack during Operation Desert Storm, when every heart seeks comfort and companionship, complex affairs and a world of crisis bring conflicts of love, betrayal and unforeseen commitments. A young charismatic nurse lives and works by her own code of honor in a strict Orthodox hospital—until one day a married doctor emerges with a campaign of seduction that could endanger her livelihood, reputation and self-respect. "…a powerful first-hand look at what everyday life was like in Israel when most Americans were watching Shock and Awe on the 24-hour news channel."—Mike Ball, Erma Bombeck award-winning author.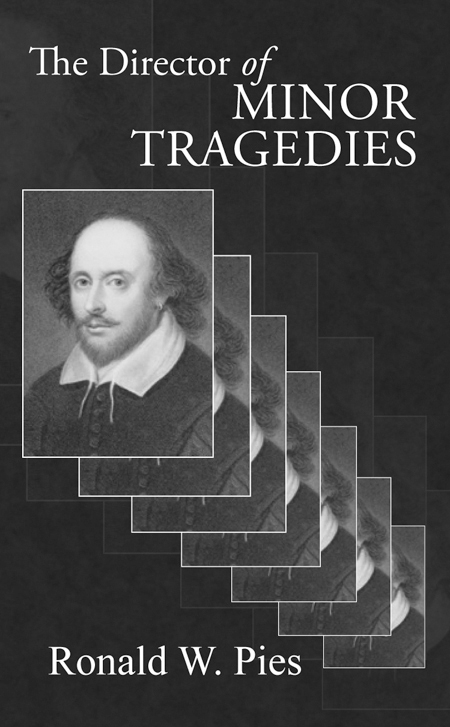 The Director of Minor Tragedies
Adam Levtov is a rabbi's son with a guilty conscience, a troubled family and an angry Russian playwright on his tail. This short novel works the borderlands between tragedy and comedy, and "…creates a compelling family drama filled with love, compassion, humor and a keen understanding of the human condition."—Richard Berlin, M.D.
Price: $13.95, 182 pages. Available from iUniverse or Amazon.com.