Work-Life Balance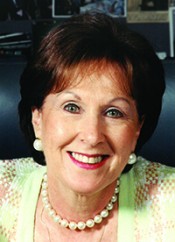 Nurses and educators, doctors and lawyers, businesswomen and philanthropists, academics and scientists—Hadassah members belong to all these professions and more.
Jewish women long ago joined the career world, with some, like Justice Ruth Bader Ginsburg, reaching the pinnacle of success in their fields. Women now hold sway in the office while raising a family and maintaining a Jewish home. Though no woman can have it all, Hadassah women have figured out how to have a lot. Nationally, Hadassah helps through its professional groups—its nurses, physicians and attorneys councils—and through its new online professional directory available at myHadassah.org.
Let us teach our daughters and granddaughters that they can grow up to be anything they want—astronaut, inventor, CEO—as well as a dedicated Hadassah member and passionate advocate for Israel.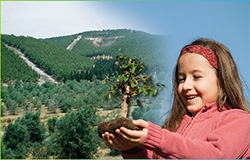 Greening the Land
For generations, planting a tree in Israel has symbolized a lasting partnership with the land and people of Israel. Planting trees serves as a lasting legacy to someone you love or helps commemorate one of life's milestones.
Hadassah's newest partnership with Jewish National Fund–Keren Kayemeth LeIsrael is the Greening of the Negev Project—a program that is helping to fund seven new communities in the Negev, complete the Be'er Sheva River Park Project and make army bases in the Negev more environmentally friendly. The trees purchased with Hadassah-JNF's new certificate will be used to "green the Negev."
Hadassah has a long and proud history of supporting JNF-KKL's work and remains its largest organizational contributor.
Planting a tree helps build a prosperous future for the Land of Israel and its people. It is a link in a thousands-year-old chain. To learn more, please call 212-685-9550 or go online.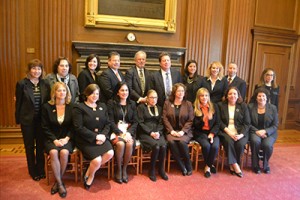 Hadassah's Friends of the Court
Are you a Hadassah member at heart and an attorney by profession, looking for some opportunity to join both identities? Hadassah Attorneys Councils—with groups located in New York, Washington, D.C., California and elsewhere—enable lawyers to meet, network and discuss legal and social issues related to their careers and the Jewish community, all while promoting Hadassah's mission.
At the national level, Hadassah's Center for Attorneys Councils organizes fundraising opportunities and trips to Israel. The national center also arranges the annual Swearing-In Program at the United States Supreme Court—a highly anticipated event that includes listening to oral arguments, meeting with court staff, receiving a tour of the court library and attending a private meeting with one of the justices. Justice Ruth Bader Ginsburg met with the 2016 participants.
Members with a legal background play a vital role in supporting Hadassah's advocacy work through its amicus curiae, friend-of-the-court brief program. Reviewed by a nationwide committee of Hadassah members and Associate attorneys, amicus briefs allow Hadassah to influence important cases in the court system and strengthen our policy positions. In the last three years, Hadassah has joined over 30 amicus briefs dealing with access to contraception; the Defense of Marriage Act and same-sex marriage; separation of church and state; and Title IX. Other briefs pertained to public funding of stem cell research and the State Department's method of designating Jerusalem on American passports.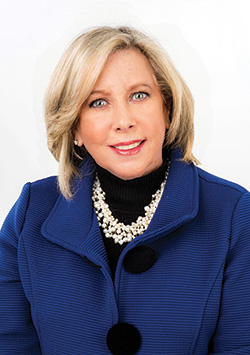 Meet the Veep: Rhoda Smolow
Was it destiny or DNA that led Rhoda Smolow to become the exceptional Hadassah leader that she is today? Both her grandmothers were dedicated to their New York Hadassah groups. When Smolow joined Erev—a young women's group of the Great Neck chapter on Long Island—her grandmother Elenor Klein predicted that she would become a region president. Smolow's parents, Donald and Dorothy Fleishaker, had taught her, through their own actions, the values of tikkun olam, repairing the world.
As predicted, Smolow became Nassau Region president. She credits much of her success as president to the regional leadership, whom she de­­scribes as "inspiring, formal and formidable women." By combining the fervor and examples of her family with the support and mentoring of her predecessors, Smolow became an outstanding and innovative president. She crea­t­­­ed the first Nassau Region "snowbird reunion," which was her way of serving members when they wintered in Florida.
Her passion for Israel is great. She saw the need to help region members understand the meaning and value of being a Zionist. To reach this goal, Smolow created an educational, interactive script called the "Last Zi­­onist." It was produced at a Nassau Region conference.
After her presidency, Smolow assumed National Board responsibilities. She served as national presidential development cochair; national organization department chair; and was a valued member of several committees and teams. Now, she is a national vice president as well as a member of the National Executive Committee and the National Board.
Smolow is part of a five-generation family of life members; her husband, Craig, is part of a three-generation Associate family. They are proud parents of Joshua; Michael and his wife, Rachael; and Erica and her husband, Scott. They love being grandparents to Derek, Ezra and Maya.
Rhoda and Craig Smolow are generous members of a three-generation Founders family as well as members of the Society of Major Donors. Rhoda Smolow is also a Keeper of the Gate. —Sandra King
Protecting Mothers and Children—a Hadassah Priority
The Zika virus has been the public health crisis of 2016, with pregnant women infected by the virus in South America delivering babies with microcephaly. The outbreak has mobilized heath care workers and governments, most notably in Brazil, to publicly address the scare: Tourism to the 30 affected nations is predicted to drop drastically through 2016.
Always ready to build bridges to peace through health care, the Hadassah Medical Organization is employing its laboratory bench-to-bedside protocol and deep research knowledge of viruses like cytomegalovirus and Rubella—a category to which Zika belongs—to investigate this new epidemic. "We have had so many requests for help that we decided to work on Zika," said Dr. Dana Wolf, head of the clinical virology unit in HMO's Department of Microbiology and Infectious Diseases. Under Dr. Wolf's leadership, a Hadassah team is studying Zika samples received from the United States Centers for Disease Control and Prevention.
"Zika is dangerous in the interface between mother and unborn child," Dr. Wolf explained. "That has always been a Hadassah priority."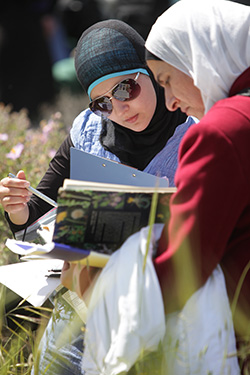 Bearing Fruit, and Collaboration 
What if the exotic flora of the Mediterranean Sea Basin held the medicinal potential to unlock drug therapies for cancer and other deadly diseases; the future of agriculture and how we farm; and enhanced cosmetics? It was for just this kind of scientific research that the European Union awarded Hadassah Academic College and its Bio-Xplore project an unprecedented $2 million grant in 2011, funds that are now bearing impressive results.
Led by HAC President Bertold Fridlender, Ph.D., and Gili Joseph, Ph.D., Bio-Xplore includes scientific partners from the Palestinian Authority's Biodiversity and Environmental Research Center, Greece's Hellenic Regional Development Center and Spain's Leitat Technological Center. Scientists from Rutgers, the State University of New Jersey, and North Carolina State University also took part in evaluating and screening the 4,500 plant samples from over 2,000 species.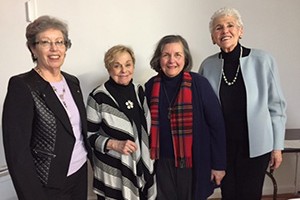 Another aim of Bio-Xplore is to create jobs and boost local industries in these three fields. The project also focuses on the goal of sustainable development and promoting the importance of protecting the natural resources of the Mediterranean Sea Basin.
Lastly, the Israeli-Palestinian scientific cooperation, unusual in a region where conflict often impedes joint development initiatives, is encouraging a new generation of young scientists to work together.
So far, Bio-Xplore's results are so promising—and the collaboration among the different groups' scientists so strong—that Hadassah's United Nations team, led by Rae Gurewitsch, Judy Padolf, Ruth Cole and Ruth Grossberg, chose to focus on Bio-Xplore this year at the Changing Lives through International Cooperation forum on March 14. The United Nations event was cosponsored with World ORT.