Anti-Semitism and Yiddish Theater, on Display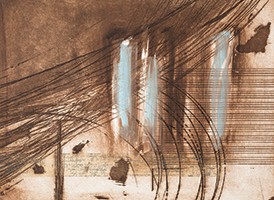 EXHIBITS
How a Poem Begins
The works in this exhibit are a visual dialogue between printmaker-book artist Lynne Avadenka and the late Rahel Bluwstein, Hebrew poet of prestate Israel. Both women were inspired by the beautiful Galilee landscape. Avadenka's boldly colored etchings are embedded with handwritten drafts of Rahel's poems. An imaginary library installation is stacked with early Hebrew-language workbooks and dictionaries; historical postcards add imagery of the early pioneers in Palestine. Through July 24 at Yeshiva University Museum in New York.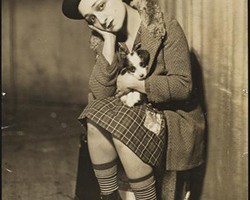 New York's Yiddish Theater: From the Bowery to Broadway
This detailed and colorful exhibit explores Second Avenue's "Yiddish Broadway" from its early immigrant productions in the 1880s to its influence on modern American theater and film. The five-section display includes a theater mockup, puppets, posters, film clips, stills (Molly Picon, at right) and photographs. A replicated theater district spotlights stars and playwrights such as Boris Thomashefsky and the Adler family dynasty. Among the more than 250 artifacts are Molly Picon's costumes and Zero Mostel's Tevye outfit, along with set models and costume designs by Boris Aronson. Through July 31 at the Museum of the City of New York.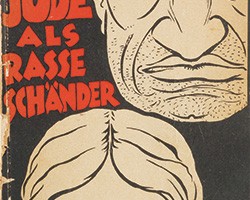 Anti-Semitism 1919–1939
Disturbing yet powerful, this exhibition traces the gradual indoctrination of German citizens into a culture of hatred against Jews. Featuring more than 50 objects from the interwar years (drawn from the collection of the Museum of World War II in Boston), these serve as reminders of the dangers of religious intolerance. On display are anti-Semitic books (such as the children's book Never Trust a Fox on the Green Heath and No Jew by His Oath), postcards, signs, announcements of meetings that excluded Jews, the original outline of Adolf Hitler's speech on the "Jewish Question" and a copy of the Nuremberg Laws that became the legal foundation for the Holocaust. Through July 31 at the New-York Historical Society.