Polish Group Kroke Out with "Ten"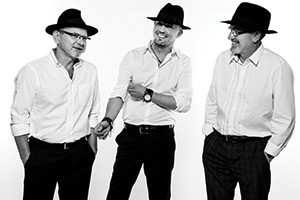 The Polish group Kroke's nine tracks of Ten (Polish for "this") contain surprises, mood swings, ethereal settings and energetic dance music. The drums—the boxy Peru­vian ca­­jón, the jug-like Niger­­ian udu and the Middle Eastern darbuka, or goblet drum—represent the world. The violin, viola, winds and balalaika are rich, sometimes bursting at the seams with passionate solos and sometimes enhancing the back­­­ground subtly but distinctly.
The rhythms fulfill our expectations yet stay a step ahead of us. The opening track and song "Joy as it is" are in a lively 7/8 meter; the latter has a big-band feel that gives way to otherworldly electronic sustained sounds. "Passacaglia for 3" is a minor-key tribute to Pachel­bel's canon, with barely contained arioso strings and a Jew­­ish-style niggun. Other pieces contain whimsical intervals and lovely balalaika patterns.
The final track is a mesmerizingly rousing folk dance with wailing instruments and singing that fades out, leaving us wanting more. Oriente Music (oriente.de).