Pack Your Bags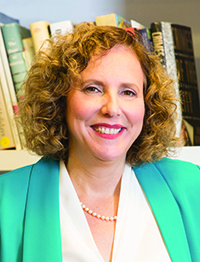 Summer is, for many, a time for travel and adventure. Whether you are jetting off to Israel for an intergenerational family vacation, escaping to the beach or heading to Atlanta for Hadassah's National Convention, chances are you have plans to venture somewhere beyond your usual haunts in the months ahead.
With travel on our minds, what better way to kick off our early summer issue than with a profile on Arthur Frommer, the indefatigable travel authority, and his daughter, Pauline, who is a full partner in his publishing empire.
Hopefully, Israel is on your itinerary this year and, if so, we've got you covered, literally, with dirt on the ever-popular archaeological digs that dot the country's landscape. We also give you a taste of authentic Israeli cuisine as promoted by celebrity foodie Gil Hovav and provide a wacky history of matkot, the ubiquitous paddleball game that pervades the beaches in Israel and beyond.
If you are staying stateside this summer and are registered for the Hadassah National Convention, be sure to check out The Jewish Traveler's in-depth look at Atlanta, a city rich with international flavor and Jewish charm.
As we were reminded at our Passover Seders not so long ago, we were a wandering people. And we still are. And the journey itself can sometimes be as liberating as the destination we seek. So wherever you are headed this summer, we wish you a safe and meaningful trip.
Lastly, a note of thanks to everyone who participated in our online readership survey. We were overwhelmed by the number of responses.
We appreciate all the input, the accolades and the thoughtful suggestions for what we can do to better serve our readers. Look for some exciting changes coming to the magazine this fall!